Mother's Day is coming up, and I wanted to share some useful organizing gift ideas to buy from your mom. Moms help us with everything, and we may or may not acknowledge that to them. But, what better way of showing our gratitude than to think about what they love to do and purchase something that will enhance how they do that thing?
Full disclosure: All these items are from Amazon.com, and if you purchase them by clicking on my link below, I will receive a referral commission.
10 practical gift ideas for Your Wonderful Mom
Jump to:
For the mom who loves to clean:
Yes, some people actually enjoy cleaning. This cleaning product includes extender poles to help her clean high places without leaving the ground.
For the mom who loves to take a bath:
Your loved one will love this towel warmer to keep her towel nice and toasty for her next bath. Giving a bathrobe with a tray caddy and bath pillow is a wonderful gift for your mom. Mineral bath salts are also a great gift for her.
For the mom who loves her dog:
This hooks and shelf unit is excellent for the leashes and other things needed near the door. Visit our other post about pet lover gift ideas.
For the mom who loves her cat:
This Cat bed has extra space for storage if she wants to use it. The bins are cut too to hold her lovely cat's supplies.
For the mom who loves her business:
If your mom is on the go with her company, this car organization will help her keep her stuff organized between meetings. Things like headsets and earbuds are also helpful. Below are just some I found on Amazon.com(affiliate).
Gifts for the mom who loves to decorate the home:
These teal carts below are excellent for the kitchen, office, or bathroom. She can store a variety of items that may get lost in drawers.
**AD**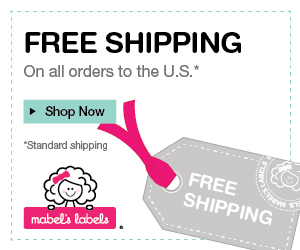 For the mom who loves cooking:
This is one of my favorite tools. It helps hold a gallon or ½ gallon bag open to help transfer items from a pot or bowl. They collapse too to store in a drawer. I have used mine for years for various purposes in the kitchen.
For the mom who loves to eat healthily:
I find that having a consistent place to write down what the meals will be for this week is important and will help remind her what to buy and what items to put aside for future meals. These notepads are great for organizing her thoughts and tracking the meals for a week at a time.
For the mom who loves watching movies:
Pick a film with a theme. Like this one, called "Mother's Day." I haven't seen this movie. But, I found when I received a thoughtful themed gift from my kids, it made me feel even more grateful for the present. Here are some additional movies they may love. If your mom loves sing-a-longs, Mamma Mia! is a great one to give her.
Or how about giving her online streaming gift cards for a six-month period or an entire year? Some streaming platforms she may like are Netflix, MAX, and Disney+. You can use these links and purchase the gift through their sites (no affiliate links here).
For the mom who loves outdoor hobbies:
If your mom loves to be outside, she will some protection. A basket filled with a UV protection hat and additional items like sunscreen, beach towel, sunglasses, etc... would be perfect.
All these practical gift ideas for Mom will allow her to do and enjoy her favorite things more efficiently. As a result, this will enable her to do it more often. What is your favorite gift idea for mom? Please share it below. Feel free to visit our other organizing gift ideas for your entire family.
Browse our other popular practical gift ideas below to get even more inspired.
THE BEST GIFT IDEAS FOR ELDERLY PARENTS
CLEVER ORGANIZING GIFT IDEAS FOR THE FAMILY CHEF
LAST-MINUTE ORGANIZING GIFT IDEAS FOR MOM
Check out these additional organizing gift ideas I found online.
19 Gifts That Will Help A Messy Person Get More Organized
Visit our other gift ideas posts!
(Visited 2,650 times, 2 visits today)