If you are like us, you probably have one person in your home who does most of the cooking. In our house, it is me, but my husband also likes to cook during the weekends. Getting food organization gifts is one of my favorite things to get during the holidays because I know I will most likely use them. Below I will share clever food organizing gift ideas your Family Chef would love.
What to give someone who loves to cook?
Jump to:
Streamline the Cooking Task Gift Ideas
First, let's start with items to make their life easier during the week. We have lots of quick weeknight recipes here on the blog to help you and them streamline the cooking. Gifts that work well to help streamline the time it takes to cook a meal could be a meat thermometer to minimize overcooking food. Silicone mats to make clean-up a breeze. An Instant Pot to easily make a one-pot dinner. A salad spinner keeps salad clean and away from water so it lasts longer in the fridge. This will also help them when they want to make a quick meal. Buying some or all of these items will show that you treasure their time and energy.
Organizing the Pantry Gift Ideas
The next gift idea for the home chef is to help organize their pantry. If they have a very messy pantry, they probably could use some organizing products to help them sort their space. For some help on how a pantry should be organized, check out our What to Keep in Your Organized Pantry post.
Organizing Gift Ideas for the Kitchen Cabinet
Another area that needs organizing for the chef in your life is the kitchen cabinets. Sneak around the kitchen and check out the cabinets if you do not know what they have to organize their kitchen cabinets. An item that is helpful to maximize space is shelving to separate the stacked items for easy access. Pull-out drawers are also useful in kitchen lower cabinets.
Gift the gift of an Indoor Garden.
Another gift idea is bringing the outside garden into the kitchen. A wall-mount herb garden or a windowsill planter with all the seeds they need to grow fresh plants indoors are great options for the home chef.
Create a Coupon Book for the Family Chef.
Another option is to give them the chance to be served. Write up a coupon book with various coupons statements on them like:
Dinner Out Tonight
Take Out Please
Dad will Cook
Mom will Cook
_____ will Cook
Anyone would love not to have to cook at least once a week. Try it and see if your chef would appreciate not having to be the main chef of the home. I know I enjoy not having to cook sometimes.
Multipurpose Kitchen Gift Ideas
If your family chef has a small kitchen, consider buying them items that will be used for multiple tasks. An Instant Pot comes to mind with its many options to cook various types of food like rice, stews, and slow cooker meals. An appliance with other accessories that will streamline a chef's kitchen works nicely too. A KitchenAid Mixer with attachments is useful in a small space. Just one of these items may remove several small appliances the family chef may have.
**AD**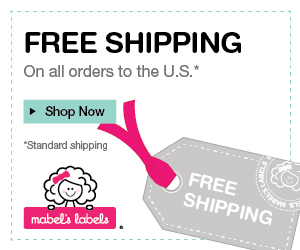 I hope this helps you decide on the gift for your favorite home chef. Feel free to share this post with other family members!
Now it is your turn! Please leave a message below letting us know what you love to give to the family chef. I would love to hear from you.
Below are some other posts I found online that also share gifts for the family chef. Feel free to check them out.
52 unique cooking gift ideas for home chefs in 2020
43 Clever Kitchen Gifts Anyone Who Loves Cooking Will Appreciate
(Visited 217 times, 1 visits today)