Last weekend we spent almost the entire weekend baking...cookies. Yes, cookies. We like to give them out as holiday gifts to family and friends. Our kids' friends and teachers love them too.  We usually do about six to eight different types of cookies each year. These many different types of cookies are just right for us to place a variety in every container and platter we set up for this busy holiday season.  We have been doing cookies each year since my husband and I got married almost 25 years ago.  Wow, it has been a long time. Feel free to visit our Cookie Recipes here you can make for your future cookie swap events.
To do this massive amount of cookies at one time takes a lot of planning. So, this post is about how we do the cookie baking more efficiently without spending extra money with overbuying ingredients and how we reduce our time making them. I hope these holiday cookie baking tips help first-time cookie bakers and for anyone who wants to bake lots of cookies all at once. Let's begin.
Decide what cookies you want to make.
A week before, I pulled out the recipes that we reuse each year and the new ones we found.  We usually do a few new types of cookies each year to change it up a bit.
Tip: Have a holiday binder that holds all your reused holiday recipes for safekeeping.  It helps if you can find the recipes easily. I like to use these folders with Velcro flaps to keep all the cookies recipes in one place. Click on the image and buy them on Amazon.com (affiliate). I will receive a small commission from your purchase at no additional charge to you. 
Go through each recipe and calculate out all the ingredients and how much is needed. 
Then, I gather the recipes together.  I write the recipe name at the top and then go down the column to include the quantities I need for that recipe. I continue to do this until I am finished all the recipes. The below, "Grocery List for Holiday Cookies" ingredient checklist helps me a lot. I created it after realizing it was so overwhelming to gather the quantities I needed together on a piece of paper.  I then add the totals up in the Total Needed column for each ingredient. Note: I have included all the essential ingredients for cookies on the checklist and added extra rows so you can customize this list to your needs. Feel free to share and print.

Now, go shopping and buy the ingredients.
But wait! Before I go shopping, I go through my coupons and see if there are any coupons that I can use. This year, I found lots of coupons to use, so I saved big. I usually shop a few days before the baking cookie frenzy. If you really like to plan ahead, grocery stores like to put baking items on sale at the end of October. So, shopping early for chocolate chips, flour, sugar, etc... will be even more affordable.
Organize the ingredients and measure out what you need. 
After my fruitful shopping trip, I put all the purchased ingredients in one place on the counter, usually near my baking zone, which holds my flour, sugar, and other essential parts for baking. I also pulled out the baking tools I use as well.
Decide on what recipes you want to do first, second, etc...
Now it is time to plan out the order of recipes. I usually like to review the instructions for each recipe by going and determining which recipe is easiest to begin; what recipe needs refrigeration before finishing; and what recipe can be done quickly. As I go through the recipes, an order usually emerges to make the process more efficient.
If you have kids or teens involved, you can also assign what kid is doing what cookie at this time. We make Pizzelles every year. This recipe uses an electric iron, so one of my kids can stay near the Pizzelle iron and work with this batch of cookies in another area, so it doesn't interfere with my other cookie baking activities in the kitchen.
Start baking one recipe at a time. 
As the day of baking arrives, I started with the refrigerator cookies that we made so they could get cold.  Then, I moved on to the homemade Pizzelles that my son worked on for hours.  After I got him started, I worked through each recipe one by one.
Tip:  When you do any marathon cooking, know that you will not want to cook dinner after you are done.  I like to order a pizza or go out to eat on those days of marathon cooking.
That's it!  Here is our photo of the cookies we made.  Enjoy!
If you want to know the names of the recipes or the ingredients, please leave a message below.  Above all else, have an enjoyable experience baking cookies and spending time with family.  I know we sure did.
Here are some additional posts I found online to help you with organizing your cookie baking. 
Ten Things Cookie Bakers Really ought to Know
Organizing Your Way to a Simple Christmas: Baking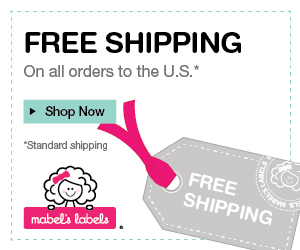 Please note these are affiliate links through Amazon, and at no additional cost to you, I will earn affiliate fees if you decide to make a purchase.
(Visited 3,102 times, 7 visits today)