****Visit our "Disclosure Policy and Cookies" for details. Affiliate links appear on this page from Google Adsense, Amazon, Order Out of Chaos, Impact affiliate members, Release, Repurpose, Reorganize, and Shareasale affiliate members.****
Each year, we have a holiday cookie baking day!  This is where we make about 6 different types of cookies to share as gifts for family and friends.  One of our favorites each year is doing sugar cookie cutouts. They look great on gift platters (Affiliate Link) and the kids have fun making them.  Recently, I found this great Ugly Sweater cookie cutter kit and had to buy it.
Ugly Sweater Cookie Cutter Decoration
I brought the Ugly Sweater Cookie kit home and my husband saw it on the counter and left me a post-it stock to the package that read, "You are not allowed to buy anything on your own any more." LOL - I don't care. It looked like fun to do and for 10 dollars it was a cheap way of entertaining ourselves while making cookies. Here is how I made it.
First, I used a sugar cookie premixed bag from Betty Crocker recipe.  The kit had a recipe on the back of the box as well if you wanted to make it from scratch.  Since I used Betty Crocker sugar cookie package before, I decided I would stick with what I know.
I rolled out the dough and used the cookie cutter. It says to make sure it is on the cookie sheet. I highly recommend making sure there is enough room between the cookies so you don't have to move them like I did.  It wasn't easy at all.  I cut them a little close thinking they would be like regular smaller cookie cutouts but it was too close. =(  After, I made these four, I took the dough and rolled it out again to make more. This time, allowing space between each cookie.  I decided to cut the parchment paper and just move the parchment and each individual cookie cut out and place it on the cookie tray.  It seem to work best that way. I made a total of six(6) cookies from one batch of dough. - It wasn't a lot at all but I didn't care.
Then I used the rolling stamp that makes the pattern for the sweater.  It included raindeers, zigzags, and Christmas trees that if you turned upside down, they looked like hearts.  Check them out below, my son helped me with this as you can see below.
Here is a couple of them finished.  They look pretty good.
We used the premixed cookie icing with a narrow tip and it worked pretty well to decorate.  To be honest, I was a little overwhelmed on how to decorate the patterns after it was finished baking. What if it doesn't look nice? What if it doesn't look ugly?  Well, who cares.  It was fun to make. Here are a few of my creations.
Yes, I got grief from my kids and husband but it worked and it was fun to make. I think I will feel more comfortable next year making them.  Maybe even follow the sugar cookie recipe on the back of the kit.  We shall see.  
Here are some products you can buy on Amazon to make your own ugly sweater cookies. Please note these are affiliate links through Amazon, and at no additional cost to you, I will earn an affiliate fees if you decide to make a purchase.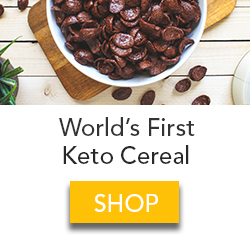 (Visited 348 times, 1 visits today)