****Visit our "Disclosure Policy and Cookies" for details. Affiliate links appear on this page from Google Adsense, Amazon, Order Out of Chaos, Impact affiliate members, Release, Repurpose, Reorganize, and Shareasale affiliate members.****
Many people think a linen closet or a bathroom closet should store bed linens. I am here to tell you that this is not a wise assumption. A linen closet is primarily used for things you would use in the bathroom if it is located in the bathroom. If the linen closet is outside the bathroom, you may think it is a justifiable place to store bed linens. I am here to tell you; it is not. This post will hopefully explain why you should not store bed linens in a bathroom closet.
Jump to:
There are several benefits to not storing bedding in a linen closet; read the list below, and hopefully, it will convince you.
The Benefits of Storing Bed Linens in a Bedroom
It will help reduce mold spores on bed linens.
If your linen closet is in the bathroom and you do not have an exhaust fan and use it often, it may attract moisture to these bed linens. Mold can grow in several areas of the home, especially the bathrooms. While doing my research for this post, I came across this article from the CDC, where mold can particularly grow on certain materials, like fabric, among others.
Since bedding is changed infrequently (once a week or so), they may be likely to absorb mold spores when these items are stored in a bathroom. Then, when you decide to use the bedding, you may be transferring the mold spores to your bed, where you want to relax and sleep well.
Some people are sensitive to these molds, which can result in severe to mild reactions when exposed to them, from itchy eyes to shortness of breath. While each person and each home is different, when it comes to mold, taking precautions with your bedding will help in a bathroom closet will help reduce these ailments.
It will save space in a highly used linen closet.
Bed linens are usually bulky and can take away space for other supplies and towels that are used more frequently.
It will save you time during your making the bed task.
When making the bed, it is easier to have the sheets closer to the task at hand to save you time on the task.
There will be no confusion about which bed linens are for which bed.
Since each room will have its own sheets, there will be no confusion about which sheet belongs to which bed.
It will help remind you which bed to change and clean next.
If you change sheets for each room on alternate weeks, you can easily remember which room is next in the cleaning cycle.
Where to Store Bed Linens in a Home?
Now that we talked about why you shouldn't store bed linens in the bathroom closet let's talk about where you SHOULD store these items.
Each room should have its own designated area for linens. Make it easy to find by the bedroom inhabitants but out of the way to not interfere with day-to-day activities. Below is a list of areas you may want to store these bed linens.
Store the bed linens in a dresser drawer
Some people have extra dresser drawers in their bedrooms because their walk-in closet stores most of their clothes. I know I do! So, keeping these linens in an extra drawer is a no-brainer. If you want to add some special fragrance to the sheets, add a Sachet Bag like the ones I found here on Amazon.com (affiliate).
Stick with scents that are relaxing for you. It could be lavender or vanilla. The subtle sense works best.
Add the linens to a zipper bag and store them on a top shelf in the closet.
If you have sensitivity to dust mite droppings, you may want to use a Jumbo Vacuum Storage Bags to Space Saver for the bed linens, allowing you to squeeze the air out of the bag to minimize dust.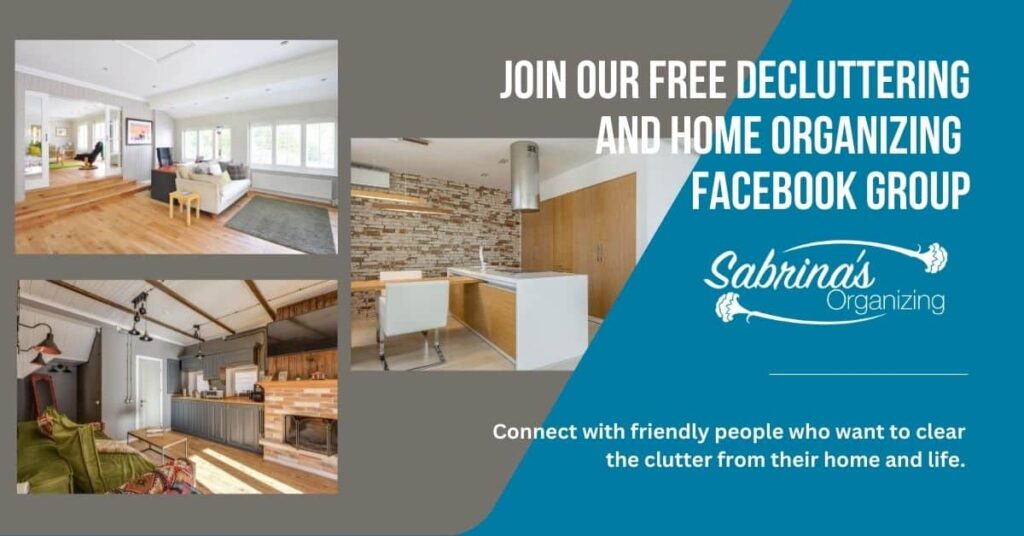 Add the Bed linen to an Unused Nightstand Drawer.
If you only change the sheets and not the blanket, a nightstand (Affiliate Link) drawer may be perfect for you. It's an easy place to pull from when you need to change the bedding.
Any of these options are wonderful for storing the bed linens in your bedrooms. However, to improve productivity when making the bed, each bedroom should have its own storage location. After you have decided on a place for each room, be sure to inform the family where these bed linens are located. This will minimize confusion when they need to clean their sheets.
I hope this post helped you realize the importance of placing bed linens in the bedroom instead of the linen or bathroom closet. Feel free to leave your thoughts in the comment section below. I would love to hear from you.
Visit our post about what to store in a well-organized linen closet for helpful tips. If you have unique narrow linen closets, check out these posts for help. Narrow Linen Closet Storage Options Made Easy and The Ideal Narrow Linen Closet Laundry Basket Option
Visit our other bathroom organization and DIY posts!
(Visited 2,131 times, 17 visits today)