****Visit our "Disclosure Policy and Cookies" for details. Affiliate links appear on this page from Google Adsense, Amazon, Order Out of Chaos, Impact affiliate members, Release, Repurpose, Reorganize, and Shareasale affiliate members.****
Over the years, my husband came home from conferences with a variety of useless stuff. But, the carabiner has been one of the items that we truly love and enjoy using to organize our home. From small sizes to large ones, we have them all helping us keep our homes and travel organized. So, today I am going to talk to you about the ways we use these nifty gadgets throughout our home. Here are Awesome Ways to use Carabiners to make life easier.
Jump to:
What carabiner types are there?
First, let's share the different types of carabiners that are out there. All these carabiners can be used in different situations and can be used to help keep your things or you safe. Read on to see the different options.
Small Carabiners:
Small carabiners can range from really small 1 inch to about 2 inches. These small carabiners can be S-shaped with two openings. Below are some I found on Amazon (affiliate) to give you a visual.
Large Carabiners:
The larger carabiners are usually thicker and more heavy-duty. Unlike the small carabiner, the large carabiners are bigger than 2 inches and can go up to 4 or even bigger.
Carabiners that Lock:
And the last type of carabiners are the ones that lock. Usually, the carabiners with locks have a screw attachment so you can easily attach the two ends of the carabiner together so they will not release the items that are attached to them when using them for major projects like camping, fishing, or hiking. It is not easy to disconnect.
Please note these are affiliate links through Amazon, and at no additional cost to you, I will earn affiliate fees if you decide to make a purchase.
Now that you know the options you have when buying carabiners, let's give you over 17 hacks to organize your home with carabiners.
Ways to Organize Your Home with Carabiners
1. We use them to hang tool bags in our tool closet.
It works great for smaller bags. We hung it from the wire shelves, and it worked great.

2. Use them for vertical garden baskets.
Last year, I created a vertical garden and used a carabiner to hook the chains together so I could hang the wire baskets together off my deck.

3. Organizing computer cables.
If you have some computer cables, carabiners may work well for you. It's not a lot of cables.  These carabiner works great for individual cables to hang them up for easy access. 

4. Add to your travel bag.
My husband uses it for holding keys in his bag when he travels. It works great, and he doesn't lose his keys in his larger bag. 

5. Hold other carabiners
To keep the carabiners together, we hook them together and hang them instead of placing them in a drawer loose.

6. Use as a zipper.
With the smaller carabiner, we use them as a zipper extender on bags. It helps zipper up bags easily.

7. Repair buckle on bags.
This one, my husband knew a coworker who did this. And to this day, he still uses it in his bag. It's a great quick replacement for the plastic buckle that sometimes breaks when you travel.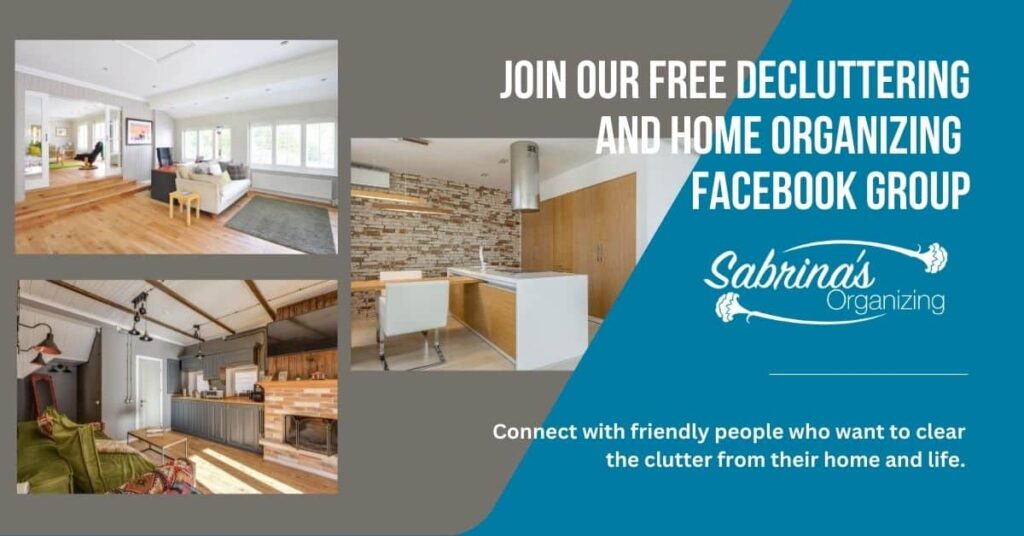 8. Hold paper cards together.
The smaller carabiner can be used to hold index cards for various tasks. My kids use them for their foreign language vocabulary. I like to use it for note-taking for the car. 

9. Hold rubberbands together.
This one is the best! These rubber bands get lost so easily. They can now be stored in the car, backpacks, and bathroom, or kitchen and won't get lost. 
Another 8 carabiner hacks to organize your home.
Below are some additional carabiner hacks to organize your life.
Lock two zippers together to protect your backpack. Using a smaller carabiner, you can lock two zippers together.
Keep your Coupons together. Hole punch your coupons and add a small carabiner to hold them together.
Keep your grocery bags (reusable or plastic) together. If you have grocery bags that are in your trunk, you can easily attach the handles together with a large carabiner, and it will help keep your bags of stuff contained and not transferred all over your truck.
Keep your gates in your yard locked. Using a carabiner, find the right size hole that matches your gate latch hole. We use these all the time because we live in a windy area and our gates tend to open easily. Using these carabiners works really well for us. However, my husband doesn't care for them when he mows.
Hang your reusable bags in your grocery cart. Using a large carabiner, you can hook all your reusable bags together and hang them from your grocery cart so it doesn't take up space inside your cart.
Use carabiners to hold your accessories in your closet. Hook the carabiner on your hanger, and add your necklace and other things to it to set up your outfit for the next day.
Organize your gift bags with large carabiners. You can easily add the handles of the gift bags to a carabiner to keep them organized and not creased or folded in your closet for a future party.
Organize your handbags. Interlocking your handbag handles together and hanging a large carabiner to the closet rod so you can see all your bags in one place.
I hope these carabiner hacks give you some ideas on ways to use carabiners when organizing your home. They are very cool tools and can be used to help you get organized. What do you use your carabiners for?  I would love to hear from you.  Please leave a comment below.
Visit our other posts that talk about organizing small things!
(Visited 9,678 times, 6 visits today)