Imagine your cable area.  What does it look like right now? Are your cables organized by purpose? By type?  Do you see an unruly number of cables for your television, stereo, computers, laptops, and cell phones? There are so many cables that come with all these electronic devices in your home that it can get pretty overwhelming. Do you want to organize the cables once and for all? Well, today I will be talking about 5 ways to organize cables forever.
Five Ways to Organize Your Cables in Your Home or Office
First Organizing Cable Option: Use clear shoebox bins with lids
This option is the easiest and least work to organize those pesky cables. Use clear bins and label what the cables are for on the outside of the clear bin. Dividing the cables up depending on the devices works well. TV cables in one box, computer cables in another. Even if they are not wrapped up, the clear bin will keep them contained. I found that oversize plastic shoe box bins work nicely to store cables. (Affiliate - Image below is from Amazon.)
Second Organizing Cable Option: Use Quart or Gallon Size sealable Bags
Keeping the seal of the quart or gallon bags closed and only keeping particular device cables in them will help manage the bunch of cables. Use Zipper bags and have all the cables held for a particular device in it.
Third Organizing Cable Option: Use Toilet Paper Rolls to keep the cables separated
Wrap cables around labeled cardboard strips. Wrapping the cables in an oval shape first. Then, sliding them into toilet paper rolls work great to contain the cables. Using a Sharpie marker, write what type of cable it is on the side of the toilet paper roll. If you want to make it even more magazine pretty, you can wrap each toilet paper roll with self-adhesive paper like Contact Paper.
After labeled all the toilet paper rolls, you can easily turn the labels to the outside so you can see them through the cleared shoe box. 
Fourth Organizing Cable Option: Use a decorated cardboard box
Using decorative boxes work wonders to hide cables in smaller homes. This one below I used to high my charging station and all the cables associated with it.  Read about how I hid my charging station here.
There are a variety of different size boxes which will hide the cables you don't want to see. Try making dividers inserts with foam core poster.  Cut them into strips and make a notch in each to slide another strip of foam core board through it to make a small divided opening. Place inside the decorated box. Using these boxes work great to make your own customized dividers.
Fifth Organizing Cable Option: Use Command Strips Hooks or Velcro strips
Hang cables by 3M Command Strip hooks. Add lots of these Command Strips on a wall and wrap the cables in circles use Velcro Strips to hold them in place and hang on these hooks.
Now, that you know the options, let's discuss the important points to keep the cables organized forever. 
Gather all the cables in one place throughout the house and then sort the cables by usage type. Determine if you are going to use all the cables again BEFORE organizing them. This step is crucial because it will determine how much storage you need for your cables.
If you don't care to make it super organized, you can easily use zip ties(affiliate) or Velcro strips around the cables to keep them wrapped. Then, store them in the shoebox for those devices.
Whichever cable organizing solution you decide to use, make sure you label the container you decide to use. This action is important to receive the gratification of completing this task so don't forget it. 
Use cable labels when the cables are in use for easy notification of what the cable is used for.


Cables can be stored everywhere but it doesn't have to be that way. Placing them together and organized will make them easier to find. If you use the shoebox method, you can stack them on a closet shelf, in the garage, or basement. If you are storing cables for devices, you can store them near those areas like in an office or desk area. And, remember, cables can accumulate over the years so periodically reviewing and clearing them out will give you more space for newer ones. I hope this helps you get motivated to organize your cables.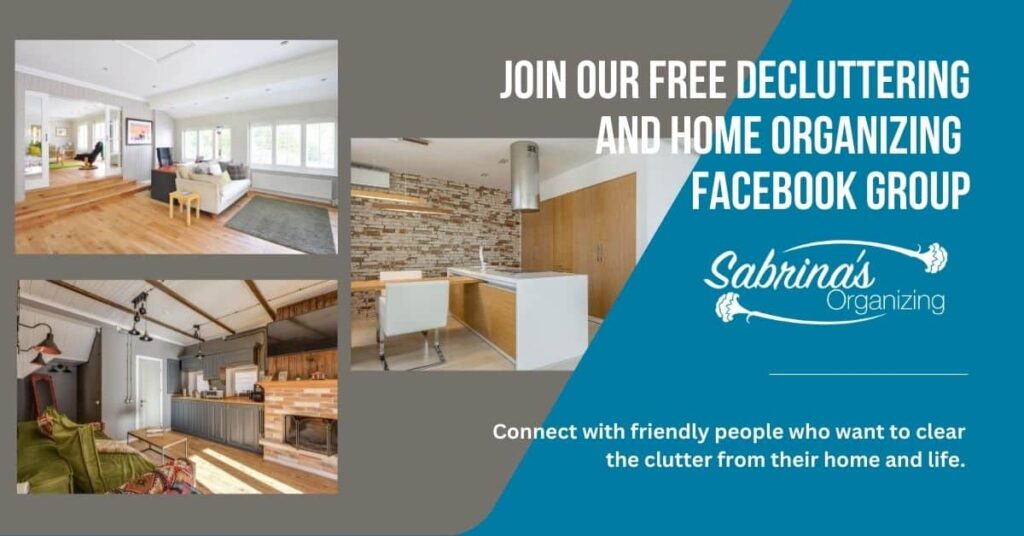 How do you organize your cables?  Let's continue the conversation. Please leave a comment below.
Read the below articles about DIY organizing your cables from me and other bloggers. 
15 DIY Cord Organizers that will keep your wires untangled forever
Top 10 Ways to Get Cables Under Control
7 Creative Ways to hide chargers
(Visited 1,898 times, 1 visits today)