****Visit our "Disclosure Policy and Cookies" for details. Affiliate links appear on this page from Google Adsense, Amazon, Order Out of Chaos, Impact affiliate members, Release, Repurpose, Reorganize, and Shareasale affiliate members.****
Many people use the excuse that they can't afford to get organized because they don't have money to fund the endeavor. But, I'm here to tell you that you can get organized without spending loads of money. It takes some creative planning, but people have done it. This week we will talk about the characteristics of a frugal organizing person and how you can take their habits and cheaply organize a room in your home.
These ways to organize a room tips are cheap ways to organize any room in your home and can give you the peace of mind that you do not have to spend money to get organized.
Jump to:
A frugal organizer has a different viewpoint when organizing their homes. They look at their home as a process and not a stumbling block. These people are looking for solutions to problems. Below are four characteristics of these people:
Four Characteristics of a Frugal Organizing Person
They tend to be creative in their solutions. They love to find new ways to think outside the box. These people don't look at going to the store and picking up stuff to organize a room. They are people who find other ways to get organized without spending money.
They repurpose items from other areas of the home. These people have many items they can pull from and repurpose to organize a room. Where it is a basket that was used as decor and now is used to hold hair supplies. These people see items differently. They look at items as if they are purposeful and are not intended for one use.
These people ask family or friends for bins. They love to get items second-hand and repurpose them to organize a room. No need to buy anything anymore. They know there is another way to find items without spending money.
These people visit second-hand stores and discount stores like Marshalls and T.J.Maxx. They look for items when they are on sale in January or February. They like to buy when they see a sale, and they have a purpose for these items.
You, too, can be like these frugal organizing people. If you want to be like these people, read on for more specific tips and learn how to make smart and cheap ways to organize any room. Let's get organized!
First, list places near you where you can get cheap organizing items. These places can vary depending on your area. Below I listed some general types of places that may spark an option for you.
Five Places to Visit to Affordably Organize Your Home
Dollar stores
Discount stores
Yard sales
Flea markets
Second-hand stores
You can even visit our "Locations to Donate Your Stuff" page for charitable locations that may sell to the public in your area.
If these places are too far for you to visit, you can also look for items in your home that you can repurpose. Below are twelve household items you most likely have access to in your home right now.
12 Awesome Products to Repurpose when Organizing your Rooms
Cardboard Paper towel or toilet paper rolls
They can be cut longways and used to hold fabric, wrapping paper, and other things contained in a roll.
Small, Medium, and Large Soup/Sauce Cans
Did your granddad have cans used for nails in his garage? These cans can be used for storing a varsity of small items in various areas of the home. I like using them for rubber bands, hair accessories, and pencils and pens.
They work great for small items like earrings and rings. Placing these items inside drawers helps give them support.
You can store them for bracelets, costume jewelry, Bobby pins, and a lot more.
Mason Jars Small, Large, Wide-mouth Jars
Mason jars (Affiliate Link) are my favorite 'go-to' item for repurposing and reusing items. There's something about glass jars, isn't there? You can do so much with them. Check out this post I wrote that shared ideas on using these Mason Jar (Affiliate Link) Marketplace flip-top lids (9 CREATIVE WAYS TO ORGANIZE WITH MASON JARS). It was a fun, sponsored post to work on.
Over the door plastic shoe organizers
These items are super affordable and can be found at the dollar store and discount stores. You may even have a few in your closet. They are great for storing supplies in the bathroom, and closet, and work wonders in kids' dorm rooms.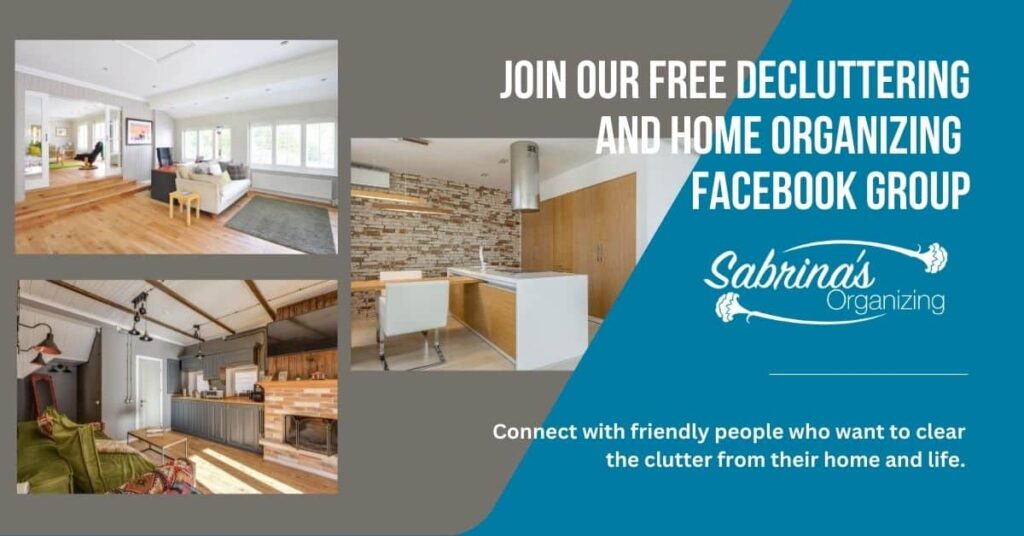 Plastic bags and Zipper baggies (Gallon and Quart)
These staple items are in the kitchen all the time, so why not use them in your closet, bathroom, and bedrooms too?
Unused cleaned trash cans
Did you ever think you could use a trash can to organize stuff? I've seen it done. People use it for wrapping paper rolls and tools.
Yes, we all have some shoe boxes in our home. These items can be used to organize cleaning supplies, bottles in a pantry (Affiliate Link), and hair supplies. You can easily decorate the box with some self-stick wallpaper so they are pretty in your linen closet. Look for items ones that have taller sides so items will not fall when you move them on the shelves.
Did your grandma have many Ricotta Cheese containers that she cleaned and repurposed for take-home food from parties for her guest? Well, these are really good reusable items you can use to organize stuff in your cabinets. Use ones that have less of a slope and they are more vertical because this will allow you to put items in them, and they will be able to stand upright. The square plastic food containers work nicely too.
These trays work great for small items in drawers. You can stack them on top of each other to minimize the space needed to store them.
Leftover Cleaned Cut PVC Pipes
I have used leftover never used PVC pipe to store gallon and quart baggies in my pull-out drawer. Here's the post: DIY FOOD STORAGE BAG HOLDER
I hope this list of repurposed items and where to buy items empower you to take control of your clutter and help you to feel better about yourself and your home situation. What items do you repurpose to organize your home? Please leave a comment below. I would love to hear from you.
Feel free to visit our other posts that talk about saving money and decluttering while you organize a room:
10 AFFORDABLE ORGANIZING ITEMS TO FINISH YOUR NEXT ORGANIZING PROJECT
9 ITEMS YOU CAN SELL FOR CASH TODAY
9 CREATIVE WAYS TO ORGANIZE WITH MASON JARS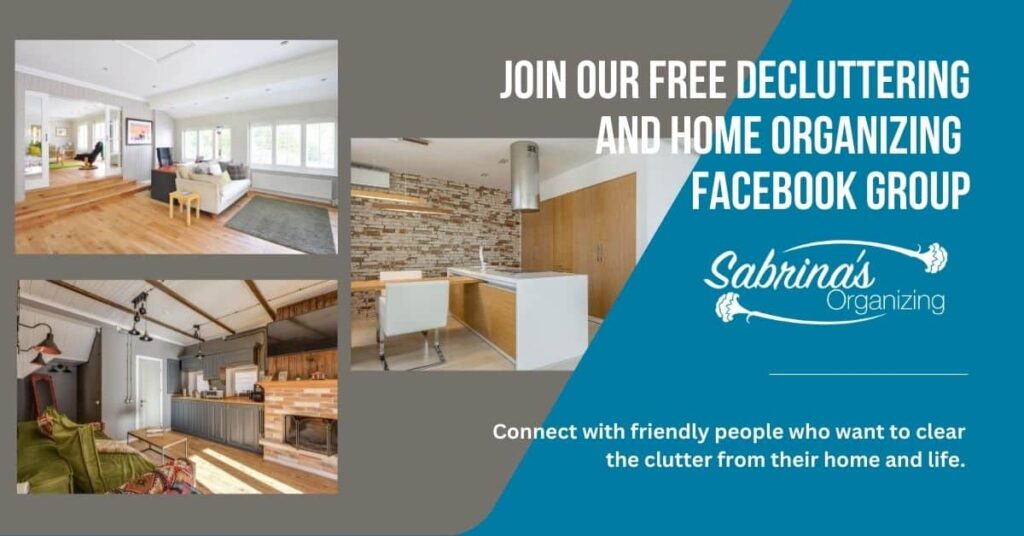 Visit these other online posts that also help you organize with little cost.
52 Totally Feasible Ways To Organize Your Entire Home
(Visited 476 times, 1 visits today)