Clearing out your home can be daunting and overwhelming. Getting a reward helps motivate you to get things done and cleared out. What better way to reward yourself than to make some money off of your unused stuff. Whether you want to clear the clutter to downsize your home or just want to get rid of some unused stuff in your closets, below are nine(9) items to sell for cash.
Items To Sell For Cash Today
Sell electronics, cars, collectibles, sporting goods, digital cameras:
Sell online through eBay by mailing the item to the buyer. People find that eBay is a little expensive when it comes to fees.
Sell on Craigslist by meeting up with someone to sell the item. Be sure to meet at a neutral location convenient for both of you instead of your home if possible. We like to have people meet us in our garage which is detached or at a nearby convenience store parking lot.
Sell on Facebook Marketplace in your area to reach local people.
Household and Men and Women' Clothing Items as well as, custom jewelry pieces:
Sign up for ONLINE Yard Sale groups in your area on Facebook. Browse Nearby Groups and Search for your city.
You can also open an account on Etsy and sell items of clothing and household items.
Try Bonanza.com: You can sell women's clothes, men's clothes, household items, jewelry, and lots of other items.
If you have a variety of name brand fashion clothing, try selling them on Poshmark. They have an app as well.
If you have luxury items that you want to sell, check out The RealReal - Buy and Sell Luxury website and app.
Cellphone, iPod, iPhone, Android phone, iPad:
A few stores that do technology trade-in for credit or cash are Staples and Amazon Electronic Trade-in.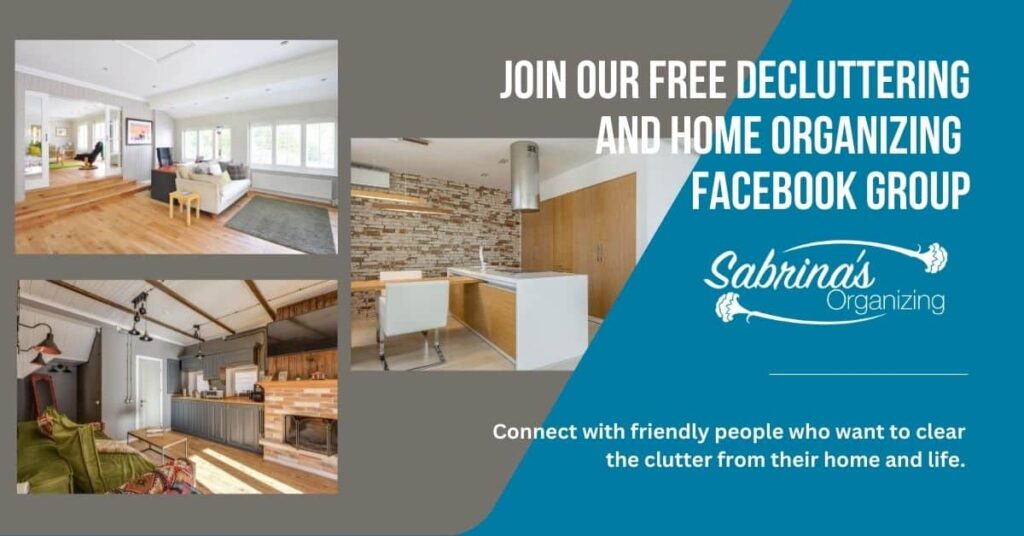 Visit your nearby cell phone store. They may give you a credit to purchase a new cellphone. You can wait to trade-in your cell phone until they run a special.
Kids' Clothing and Kids' Toys:
Gather your friends together and have a huge street Yard Sale event. Post photos of your garage sale items at GarageSalesTracker.
Try Letgo.com to sell kids clothing under the baby section. While it is similar to Craigslist, you are selling in your own area, always, take precautions when meeting with people to sell items.
Visit this post for tips to sell kids used clothing online.
To get the best rate for selling your instrument gear, try Craigslist or Letgo. But, if you want to sell it right away and don't care about making lots of money on it, you can try eBay or shops like Guitar Center. Since they are resellers, they most likely will pay you about 50% of what the value is for the item because they are reselling it.
Just be sure to ask the people at the store how much the fee is before bringing the item in. If they use a percentage, also ask them if the percentage is also on the shipping costs. Some online places, like eBay, do that to get even more money from the seller.
Selling Entire House Content:
If you are dealing with a deceased relative and you need to sell their items fast, check out local estates or antique dealers in your area. They may be able to give you some contacts.
Visit this site to search for an estate sale company in your area.
10 Tips to Get Your Home Organized and Ready For Sale
Textbooks items to sell:
People seem to like Bookscouter.com to sell their textbooks. Click here for some tips on how to sell your books on this site.
Music Albums/ CDs/ DVDs/ Games:
I found this place called, "decluttr.com" that you can sell several different devices as well as, CDs, DVDs, and games. And, even, LEGOS, yes! LEGOS. I'm going to check this site out. LEGOS sold by weight. Funny, right?
Fine Jewelry items to sell:
Jewelry stores will most likely buy your gold and silver pieces. I sold some missing pieces items to a jewelry store back in 2009 and had enough cash to create a new ring from my grandmother's earring. I didn't have to pay a thing for the new ring I got designed. It worked great and I truly treasure the ring that I created because it has so much history behind it.
You can also visit Cash for Gold USA. They are in malls around the country.
Before selling gold, visit this post to read more about tips for selling your gold.
Remember: if you use Paypal to receive payment from online selling sites, you will also be charged a fee for the transaction so take that into account when determining the cost of your item.
I have used some of these places but not all of these online stores.  So, be sure to completely read and understand the fine print before selling your items online or in stores. I hope this article helps you turn your treasures into cash and get your home more organized and less cluttered. Have you used any of these stores recently to sell your items? Please leave a comment below so we can all hear your experience. Happy selling!
For more additional "selling your stuff" tips, feel free to check out these posts from other experts.
8 Places to Sell Stuff Fast When You Really Need the Money
49 ways to sell your old stuff for the most money
The Complete Guide to Selling Your Unwanted Crap for Money
Please note these are affiliate links through Amazon and at no additional cost to you, I will earn affiliate fees if you decide to make a purchase.
(Visited 1,745 times, 1 visits today)