Recently, I was helping a dear friend get her house ready for sale by looking at her home through a stranger's eyes.  It helps to see your house through someone else's eyes. Here are ten tips to get your home organized and ready to sell.
Ten ways to Get your Home Organized for a Quick Sale
Small Details Matter:
Update light fixtures with more up-to-date ones.  By doing this, it appears that the house has been taken care of.  Have a friend or family member check out your home. If you know someone in the real estate industry, have them come over and check out the house as well.
Clean EVERYWHERE:
Clean walls,  railings, around toilets, and light switch plates.  Paint bright-colored walls to more neutral colors. People want to imagine their furniture in the space not yours and neutral colors help do this.
Organize ALL the Closets:
In an organized home, you should always have the closet cleared. Add decorate bins to your closets to hide piles of clothes.  Add an affordable, organized drawer system if you store small loose items in your closet.  Here is an example of one from Amazon(affiliate):  Sterilite 29308001 3-Drawer Wide Cart with See-Through Drawers and Black Casters, White
Organize The Basement:
Add cheap vertical storage shelving if items are on the floor.  It will make the room look bigger.  You can leave it there when you move or take it with you.
Organize The Garage:
Add vertical shelving if items are on the floor.  Here is an example from Amazon (aff.): Whitmor 6060-322 Supreme 4-Tier Shelving Unit, Chrome
Organize the bedroom:
Take out extra pieces of furniture that make the rooms look too cluttered.  Clear off surfaces of any personal items. Remove a desk from a bedroom and make it a bedroom again.
Organize The Kitchen and Kitchen Cabinets:
Get rid of any freestanding items for storage.  It makes it look like there isn't enough storage in the room and the room is smaller than it is.
***AD*** from Released Repurpose Reorganize: My List Simplified journal is a wonderful organizing tool for planning a move or a renovation. Use it to corral all the to-dos.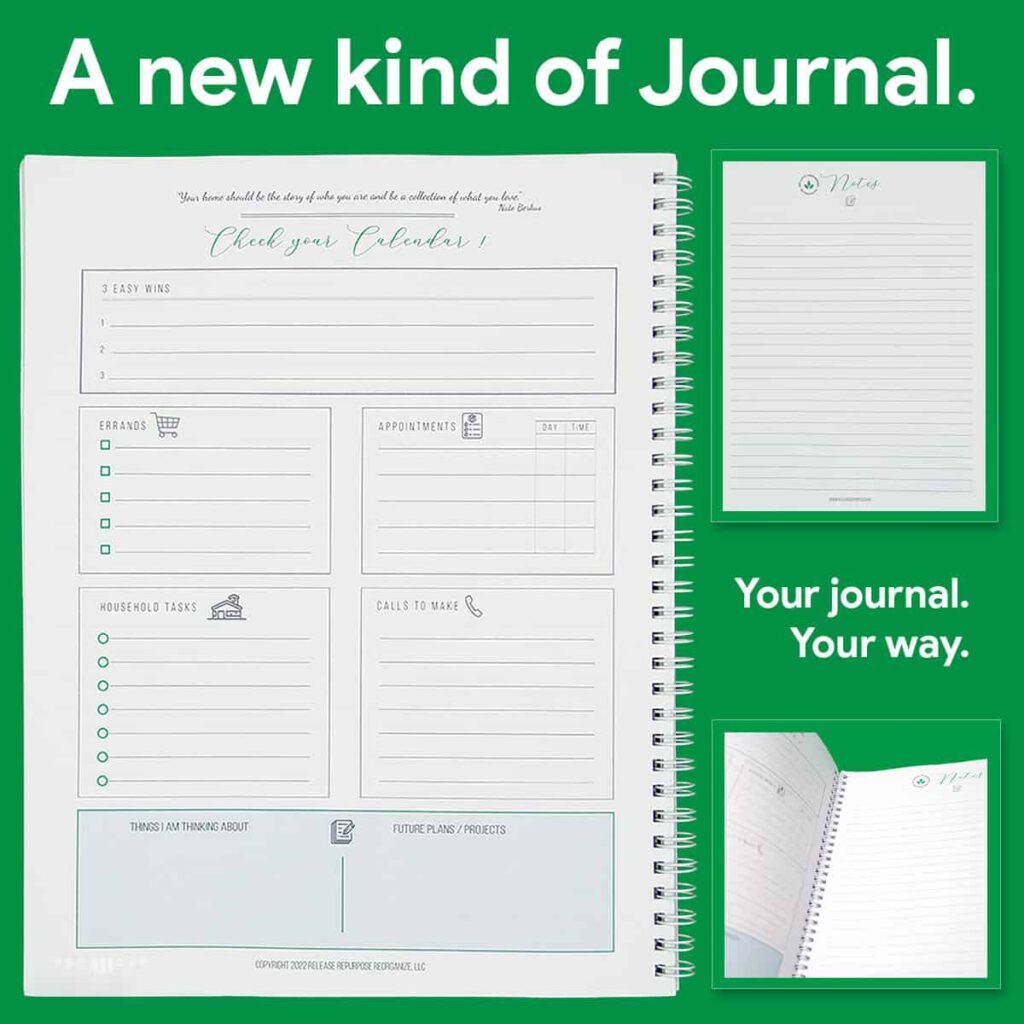 Clear out the Shed:
Remove any unused items that may clutter up space. Take out some furniture to make the room look bigger.  Store furniture off-site if you want to keep it.
Clean the front and backyard:
Clear leaves in the mulch beds and add pots of flowers to make the front inviting. Repair any bald spots on the lawn.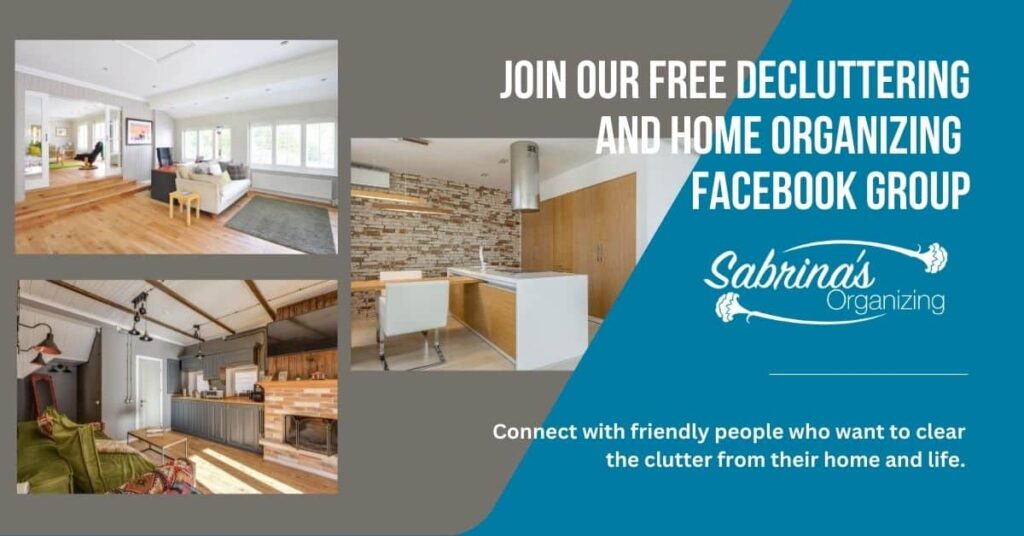 Repair any broken items:
Make a punch list of things you want to repair before putting the house in order. This task will make the process less stressful.
Here is a free checklist for you to use to make your to-dos less stressful.  Use one section for each room.  Print as many as you want out to help you organize your home. Space out your complete by date to not stress yourself too much.  It takes some planning, but all the tasks can get done.
Get Your House Ready For Sale Free Printable
By having your home organized, your home will show well, as a result, will hopefully sell quickly. Have you sold a house before? What tips can you share with the readers? Please leave a comment in the section below.
Here are other expert tips to help you get your home ready for sale.
34 Important Things to do When Planning to Sell Your Home
Home Selling Checklist: 12 Things to Do Before Selling Your House
Please note these are affiliate links through Amazon and at no additional cost to you, I will earn affiliate fees if you decide to make a purchase.
(Visited 946 times, 1 visits today)