Gardeners love to garden not only in the spring, summer, and fall. They also like to think about what to do the next season in the winter months. So, giving a unique gift to them will enhance their gardening hobby. These Gardeners Gift Guide below are wonderfully unique gifts that any gardeners (including me, hint, hint) would enjoy this holiday season.
Jump to:
Note: These affiliate links are from Amazon.com.  If you click on the image and purchase, I receive a small affiliate fee.  This will not increase your cost whatsoever. Happy shopping.  
Skin protection products for the gardeners in your life
Moisturizer for your fellow gardeners.
If your family or friend is like me, when I work in the clay soil, my hands get super dry. A moisturizer will help with this. While I haven't tried this brand before, it specifically says hand therapy for gardeners in the description.
Cover the head of your gardening friends to protect them from the sun while in the garden. 
This is one item I keep forgetting to use when I am outside. A hat is very important to protect ourselves from long hours in the garden.
4 Essential Tools for Gardeners
Items to help them do their garden chores more effectively: 
I would love to have this to help me speed up the trimming of trees and bushes in my backyard.  The fact that it straps to my pants would be a wonderful addition to my toolset.
**AD**
For people who love raised beds.
There are different sizes for a raised bed. I prefer to have a garden where I don't have to bed.  This also helps gardeners who have bad knees.  Be sure to pick one at least 3 feet off the ground.
Tools for the avid gardener
This swiss army knife is a wonderful addition to any gardening tool collection.  I have to add this one to my want list.
Gardeners that love reading gardening books:
Books are great resources for gardeners.  I found a lot of advice that I didn't know about gardening in them. Find out what type of gardening they particularly like to do. Do they like herb gardening or vegetable gardening? Or do they prefer to plant flowers?  The answer will give you a hint about which book to buy.
**AD**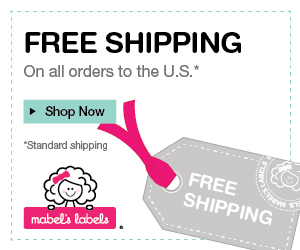 For the Bee Keepers in your life. 
While I am not a beekeeper hobbyist, my sister-in-law is, and she would love these gifts below.
For gardeners who have their own compost.
My property doesn't have room for compost, but these gifts are great for people who have room on their property for one.
Tools for Little gardeners
For the young gardeners in your life:
And don't forget the little gardeners in your life. This kid gardening set is perfect for the kids who help in the garden.
I hope this Gardeners Gift Guide inspires you on what to give your friends and family. If you are a gardener, what was your favorite gift from your loved ones? Please leave a comment below. Also, don't forget to visit our outdoor organization blog posts to find answers to your outside organizing needs.
Please note the link above is affiliate links through Amazon, and at no additional cost to you, I will receive affiliate fees if you click through and decide to make a purchase.
(Visited 165 times, 1 visits today)