Are you planning on downsizing your life? Just thinking about it is scary for most people. If you are considering downsizing your life, this post is for you.
The benefits of downsizing your life may outweigh the cons of taking on this significant challenge. I have listed the primary benefits below to convince you that you can do it.
Jump to:
Benefits of Downsizing Your Life
You are reducing your time spent keeping the home and yard clean.
You will save money on day-to-day expenses.
After getting settled into the new lifestyle, you will experience less stress.
Giving you the ability to travel more.
Reducing the need to buy new things for a larger home. Visit our other post on this topic: The Benefits to Downsize Your Home
It allows you to live in the moment.
What is the difference between downsizing and minimalism?
Both downsizing and minimalism have similar characteristics. When I am referring to downsizing, I am also referring to minimizing your home and life. Below I list the subtle differences.
What is Downsizing?
Downsizing may mean moving to a smaller home, but it can also mean revisiting and clearing out spaces in your existing home to use the rooms more effectively. Because you need to fit into a smaller home, you are forced to get rid of stuff. You may not want to get rid of the things, but you have to if you are downsizing to a smaller home.
Minimalism is a little different.
What is Minimalism?
It's more of a frame of mind. To call yourself a minimalist is to say you wish never to have excess stuff. You will only bring in the things you use and enjoy. Everything else is discarded. You may want to get rid of things because you no longer want stuff.
Whichever mindset you started with, it will bring you to this same next step -- where do I begin, and how do I start? This post will help you begin the downsizing process to get control of the enormous task at hand.
Where to start downsizing in my home?
First, you need a plan to determine what you want to get rid of and what you want to do with the item. This step is an essential part of getting started in your downsizing journey.
Need help finding clutter in your home? Check out our three-part series: How to Awaken to Clutter.
Start by making a checklist for each room.
The list should include the room name at the top of the page and the to-do list under it. This is just for planning purposes. You can make it clearer later and place it in a more permanent usable spot.
Each room will have its checklist and will be divided into labeled 'to do' options columns:
Giveaway
Give to Charity
Recycle
Shred
Sell
First, enter the least used room and write down the item's name in the proper column. Make sure you include everything in the room. Be thorough. Jot down notes if needed as well.
Below is an example of what this checklist would look like after making it.
Start with rooms you do not use often.
Next, go to the spaces and rooms you use least often, like the basement, attic, inside cabinets, under beds, and garage, and work your way to the rooms you use more frequently. Your emotions are not invested in the items in those rooms. So it is easier to declutter and less scary for you.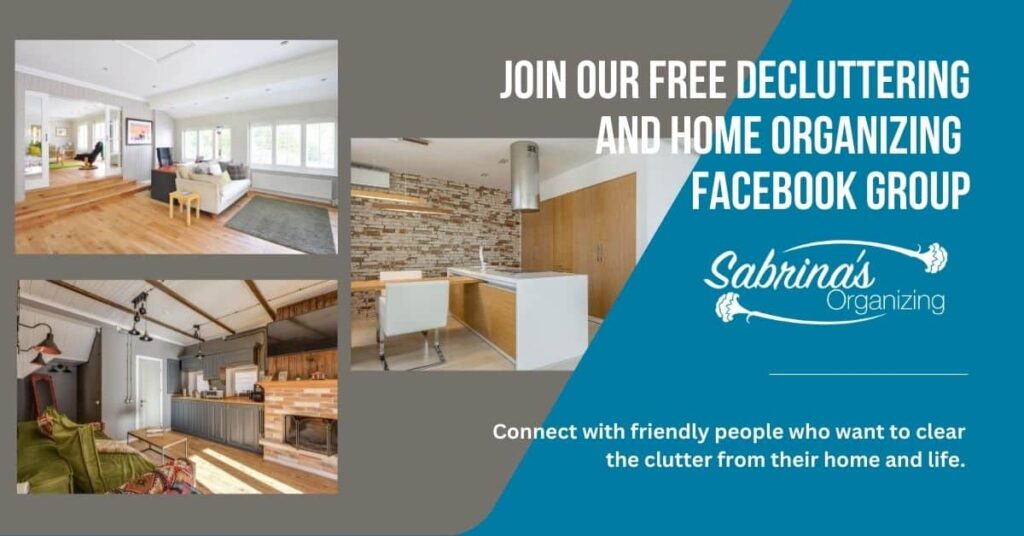 If you have clothing or linen closets in the rooms you are reviewing, have a checklist sheet for them as well. These items usually hold several things and can be the main area that you have to reduce.
Start a new page for each room.
If you have a large closet, consider that closet a room and have a sheet of paper for that room. Dividing up the home into smaller lists will make it more tangible to accomplish getting rid of unwanted items.
Start with this process to get the downsizing plan started. See how it goes. It may seem overwhelming at first, but when you give yourself a reality check on the items you do not want and still have, it makes it more doable, and you are permitting yourself to allow these items to go.
***AD*** from Released Repurpose Reorganize: My List Simplified journal is a wonderful organizing tool for planning a move or a renovation. Use it to corral all the to-dos.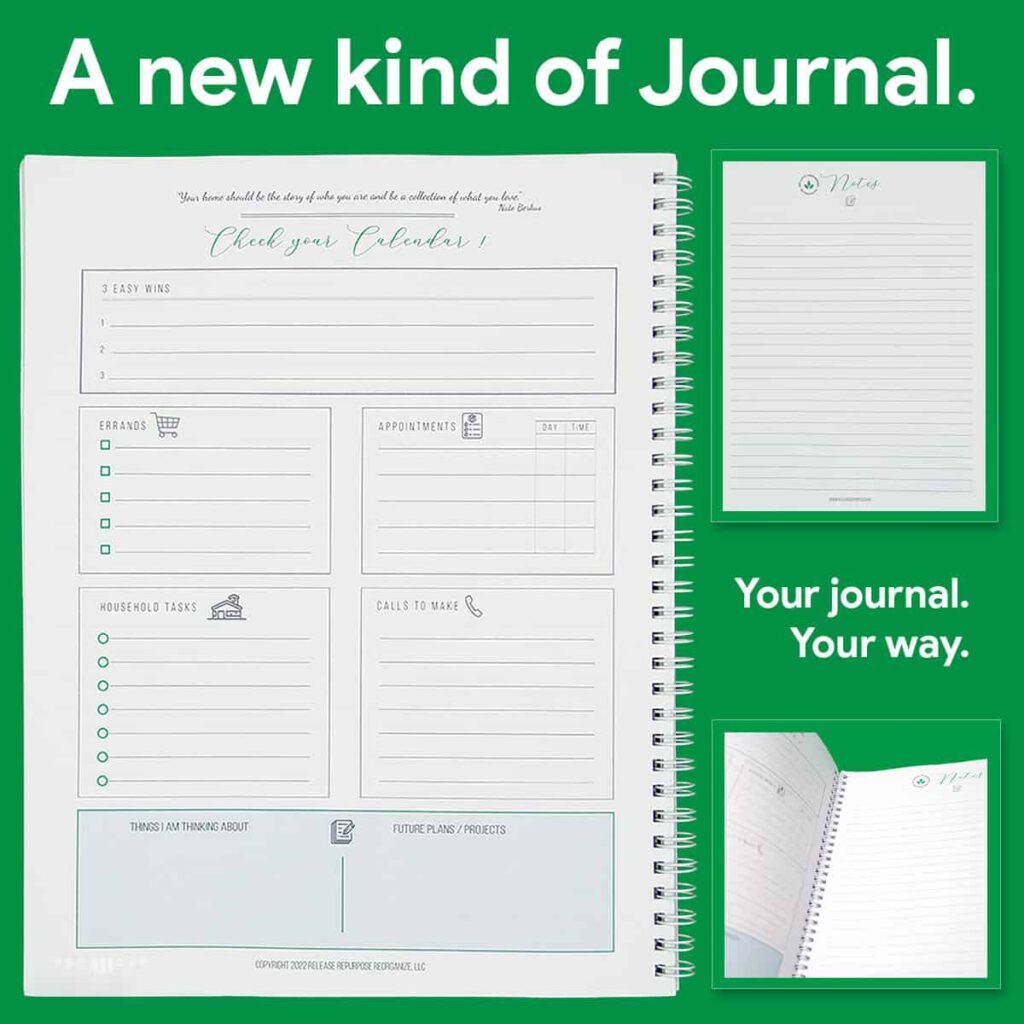 Please come back and comment on how this process worked for you. How did you feel doing these checklists? Did it help you? Did it overwhelm you? If you think you can't handle the process, contact a Professional Organizer to walk through the items to declutter the process with you. It will be money well spent.
Feel free to visit our other posts for the following steps:
Please note these are affiliate links through Amazon, and at no additional cost to you, I will earn affiliate fees if you decide to make a purchase.
(Visited 1,005 times, 1 visits today)