Planning a move or going to downsize, the process can be exciting and also overwhelming. It can bring up memories and other thoughts, positive or negative, that you may not want to deal with right now. But, having the courage to see the better life you want will give you the fuel to move past the "guilt" of leaving items behind when moving to downsize your life.
Jump to:
The "guilt" is bound to come into the process of downsizing. "Guilt" from giving away things that you received from a loved one, alive or passed. "Guilt" from giving away something your kids have made. The "guilt" from giving away something you needed in the future but gave away and had to rebuy. The "guilt" changing the status quo. All these guilts can derail you from completing your tasks when downsizing. This post will talk about ways to get your guilt under control and finally downsize your life and home.
Put your emotions in check.
The first "downsize your life" without guilt tip is not allowing your emotions to get the better of you. Where are your emotions while you are staring at the item? Does the item bring up uplifting or sad memories? Determining where your emotions are for each particular item will give you a better idea of the direction you want to go with that item. If you don't have a clear emotion about the item, talk the emotions throughout loud with someone who will not favor the item one way or the other.
Think outside the box.
Creative thinking is critical if you are a person who feels guilty giving away stuff. Can this item be repurposed for something in the new place? Small tables can be moved to bedrooms as nightstands. Bookshelves can be used to store sweaters in a closet. Some over-the-door organizers can be used for other storage purposes.
Do the Dot Game with your immediate family
I've mentioned this before in my estate planning series, but it's important to say it again. Bring your kids together, and have them pick a color to represent their desired items. Then have them walk around and add the dot to the back of the different things.
Find out why you are keeping items.
Write down the reasons you want to keep an object. What does the item mean to you? Is there a story associated with this item? If so, write it down. Then, place the story inside the item. Let it sit there for a week or two. Then revisit the item and the story.
Do you still want to keep the item because of the story you wrote?
Or is the story enough with a photograph of the item?
Remember the adage out of sight, out of mind.
Move the item to another area where it is inaccessible. The location could be an attic or basement closet. Anywhere you never go. Leave the thing in this place for at least one month.
Do you still want the item?
Have you looked for it?
Does not having the object around make you feel guilty?
Remember, there is a difference between wanting and needing something.
I wrote a post some time ago about showing your kids what wanting and needing means; feel free to revisit it by clicking here.
Remember, you don't need to let go of the memories; you need to let go of the stuff.
Stuff can have a hold on us because of how we acquired them. Keep this in mind when looking at things. Remember that each item should have a purpose. Remind yourself what the use is for that item. Is it still doing that purpose?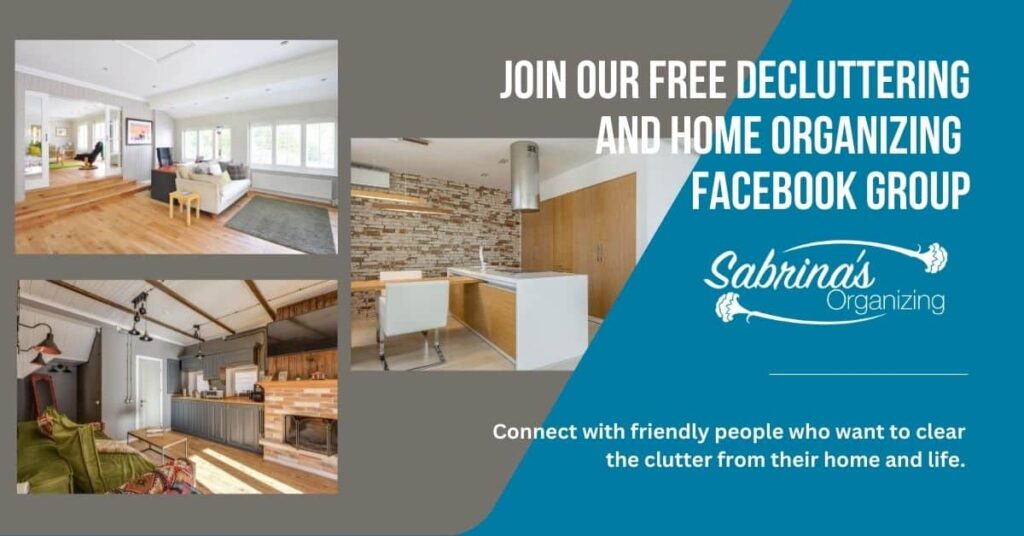 Give to someone or a charity that you love.
Finding the right charity helps people want to give stuff away. There are plenty of locations in the area and across the country. Here is my updated Charitable Locations Page for your use.
Figure out what stops you from giving unwanted stuff away to nonprofits.
When giving away items, some people feel that if they give them to someone they know, it helps them give them away sooner. That's fine. But, understand the people who shop at these second-hand locations do need the item. They are not stealing the thing. They are paying for them. And you are supporting others to get what they need to live a better life. Keeping this in mind will make it easier for you to let go and move past the "who gets my stuff" question that may come up.
Well, there you have it. These are my list of things to do to ensure you do not feel guilty about letting go of your stuff when downsizing. I hope these tips help you become more aware of your connection with your stuff.
***AD*** from Released Repurpose Reorganize: My List Simplified journal is a wonderful organizing tool for planning a move or a renovation. Use it to corral all the to-dos.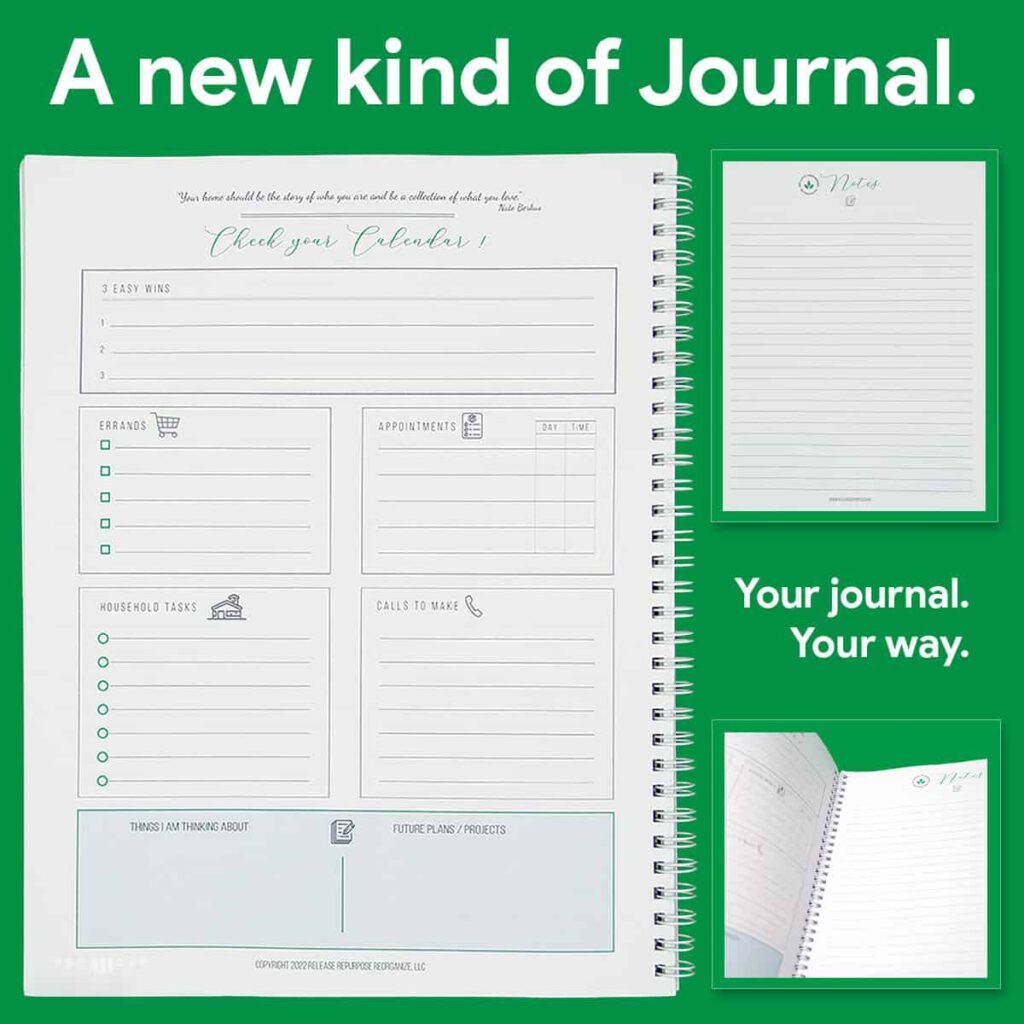 Below are some additional Guilt Free Downsize your Life posts that may also help.
How to Declutter Without Feeling Guilty
Saying "No" Without Guilt - The Seana Method
How to deal with the pain of letting go - Classically Organized
FIVE WAYS TO SAY NO TO SAVE YOU TIME - Sabrina's Organizing
Please note these are affiliate links through Amazon and at no additional cost to you, I will earn an affiliate commission if you click through and decide to make a purchase.
(Visited 907 times, 11 visits today)