A lot of people have time management issues. Saying no to some tasks will help you make time in your daily schedule and manage what you need to get done more effectively.
I am telling you right now and I hope you believe me. It is OK to say "no". You don't need to lie or give people excuses for why you are saying no to their request. You have the right to want to do something and if you don't you also have the right to refuse. But, how do we do that without feeling guilty or upset that we are hurting someone's feelings?
The Benefits of Saying No 
Did you know there are benefits of saying no? It's not just that it gives you your time back. It also gives you the freedom to make your own decisions in your life. It also empowers you to move beyond the demands in your life to a place where you can control what happens in it.
Creating no statements can be tricky. You may want to predetermine your own "go to" sincere sentences you will use in the future. Especially, if you haven't said no before. Here are five examples of saying no politely.
5 Examples on how to say no politely
1. Saying No to a Boss... "Saying yes to this means I have to say no to something else...what tasks are more important?"
2. Saying No and Assistance..."Thanks for thinking of me though I'm unable to help you at this time. May I help you find someone else?"
3. Saying No and thank you for the offer..."I think your suggestion is great, sorry I'm unable to take part right now."
4. Saying Yes but Sorry, No..."Yes, I'd love to come over but I am going to have to decline. I have to finish this task first."
5. Saying No, Absolutely Not... "If I take on another task, I wouldn't be able to complete my tasks for my ..."
Whatever you decide to do or not do, be sure you have a clear reason why you don't want to do something. Anyone of these sentences can be modified to fit your situation. Try them out and see if they help you save time and your sanity. I hope this helps improve your quality of life and manage your time more effectively.
Visit these posts from other experts that will help you say no in your busy life.
How to Say 'No' To Others (Without Feeling Bad About It)
How to Say No: Guide for Busy People
How to Stop Saying Yes When You Want to Say No
***AD*** from Released Repurpose Reorganize: My List Simplified journal is a wonderful organizing tool for planning a move or a renovation. Use it to corral all the to-dos which revolve around major projects.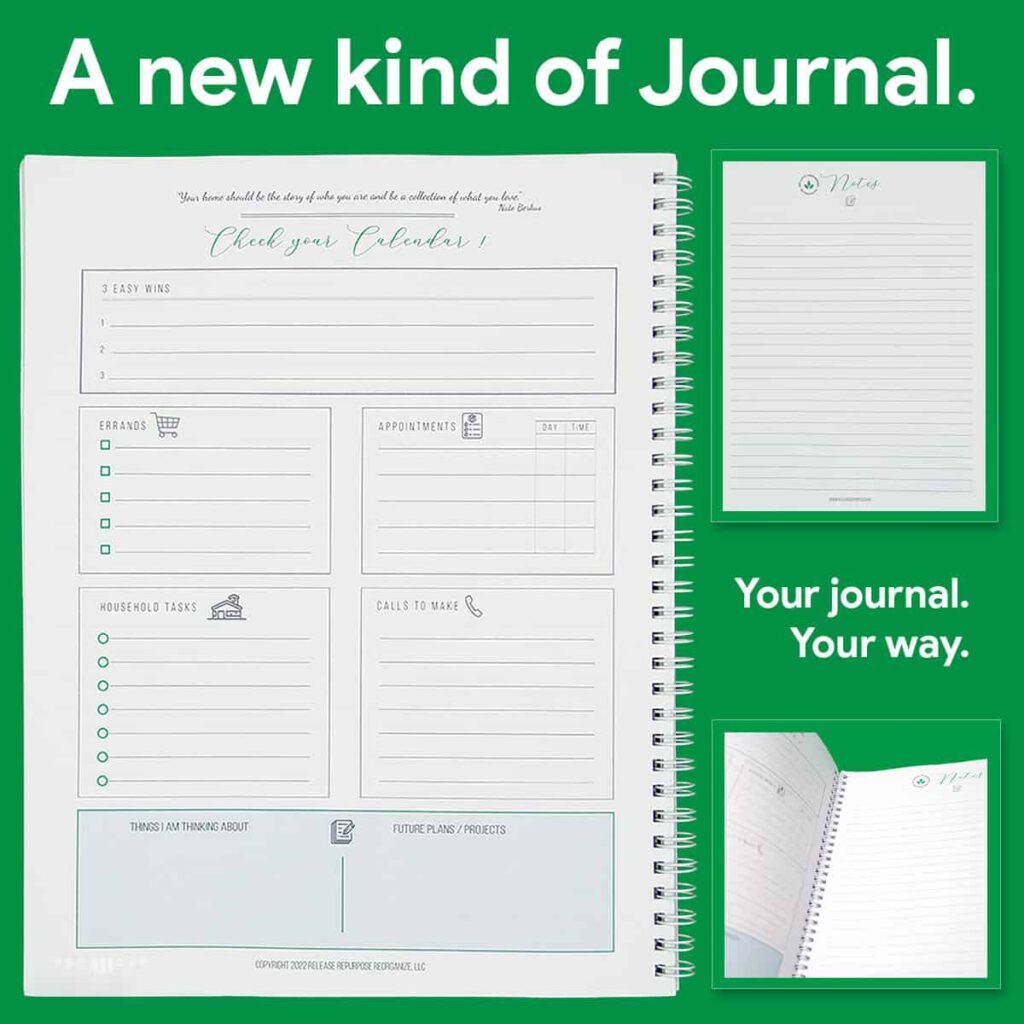 Please note these are affiliate links through Amazon, and at no additional cost to you, I will earn affiliate fees if you decide to make a purchase.
(Visited 471 times, 1 visits today)