In 2021, only 8.4% of Americans moved. It is less than half the move rate since the Census Bureau started tracking it in 1948. It's a fact that people are staying in their homes longer than ever before. But are they keeping their homes clutter-free? Probably not. Many homeowners rent space in a storage facility to get rid of stuff they don't want in their homes, which results in excess spending, excess material, and excess stress. Visit this post about the stats on Clutter. It's an eye-opener.
Know this; you can stay in your existing home and be clutter-free. This week, we are talking about downsizing your home without moving. Yes, that's right, WITHOUT MOVING.
Downsizing is not just for older individuals. It is a process for anyone sick and tired of not enjoying their home. Think of downsizing as lightening up the load in your home and heart. Doesn't that sound more uplifting? I propose that you consider the process of downsizing as "enlightening" to lighten up your life. Now, let's begin the process of enlightening without moving.
Jump to:
First, schedule your time to declutter.
Pick a time during the week when you consistently have nothing to do. Maybe it's when you are watching a movie or taking a nap. It can be on the weekends or during the week - whichever works best for you.
Then, determine the trigger that stops you from finishing the job.
These triggers are things like seeing memorabilia that reminds you of loss. Seeing an expensive item that reminds you how much you spent on it. Anything that gives you pause to take action. Now, make up a way to combat that obstacle. You need to have the strength to get through these areas. Making up a saying or phrase to remind you that you can get rid of stuff is just one way of dealing with your obstacles. Another is taking a picture of the things you may treasure but no longer want. Keeping a digital folder to store these photos called "Stuff I enjoyed" will help too.
Below are additional tips that will help you downsize the home right now.
11 Things to Do to Reduce the Clutter in Your Home Right Now
Commit that you give away or eliminate one piece when you bring one item in.
If you don't do this, you become a collector, not a minimalist. To remind yourself to do this, hang a sign, write a note, and read it whenever you bring something into the home.
Clear out the closets.
The closets are a place we all store stuff we don't use. So, clearing these areas of clutter will eliminate your things in the home.
Teach the kids to give away toys they no longer use or want.
Read this post, "Explaining Needing and Wanting to kids," for tips on how to show your kids the difference between needs and wants.
Books are dust collectors.
Only keep the ones you may reference. If you love your books, commit to taking care of them. Dust them each week. The more you have, the more time it will take to care for them.
Have a giveaway box in the garage for those items you don't know if you want to give away right now.
Place it in a box and revisit it in six months. If you don't need it within the six months timeframe, you probably can get rid of it without any regret.
Clear the kitchen clutter.
Leave out the pans you regularly use for one week for kitchen supplies. Anything left in the cabinet can be reviewed and donated.
Make shredding old documents an evening event while watching TV.
Pull out boxes older than three years (7 years of you were audited). Start purging. Be sure to shred sensitive documents. Visit the IRS page called "How long should I keep records?"
Assign clearing out various seasonal areas.
For areas that tend to collect items through the seasons, like the shed, visit these areas at the end of the seasons to clear them up.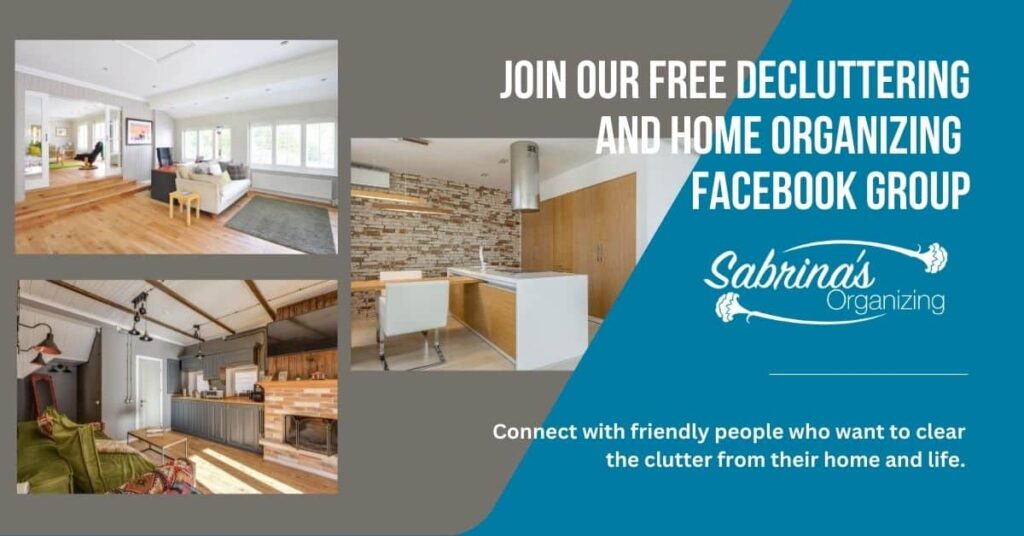 Get rid of old unused furniture that may be cluttering up rooms.
You may not need more than one table in your home. You may have two sofas and only use one because the other one is on the floor you no longer visit.
Reduce the clothes to only the ones you wear.
If you want a minimalist wardrobe, visit this post, "The Minimalist Wardrobe: How to Love All Your Clothes."
Updated 2022: Paint your interior walls.
This one sounds funny, but recently we got our entire first floor painted. We had to remove EVERYTHING on this main living open floor plan area. So we went together to decide what we used the item for, and it was still useful. By the time we were finished and the painters were done, it was a week or two later. This process gave us time to ponder even more on objects we couldn't decide when moving them out of the room. And as we removed things, the main living area started getting larger and larger. I was so glad we didn't rush this process because we could get rid of about 20% of the items we had and were able to repurpose items in the space more effectively.
***AD*** from Released Repurpose Reorganize: My List Simplified journal is a wonderful organizing tool for planning a move or a renovation. Use it to corral all the to-dos.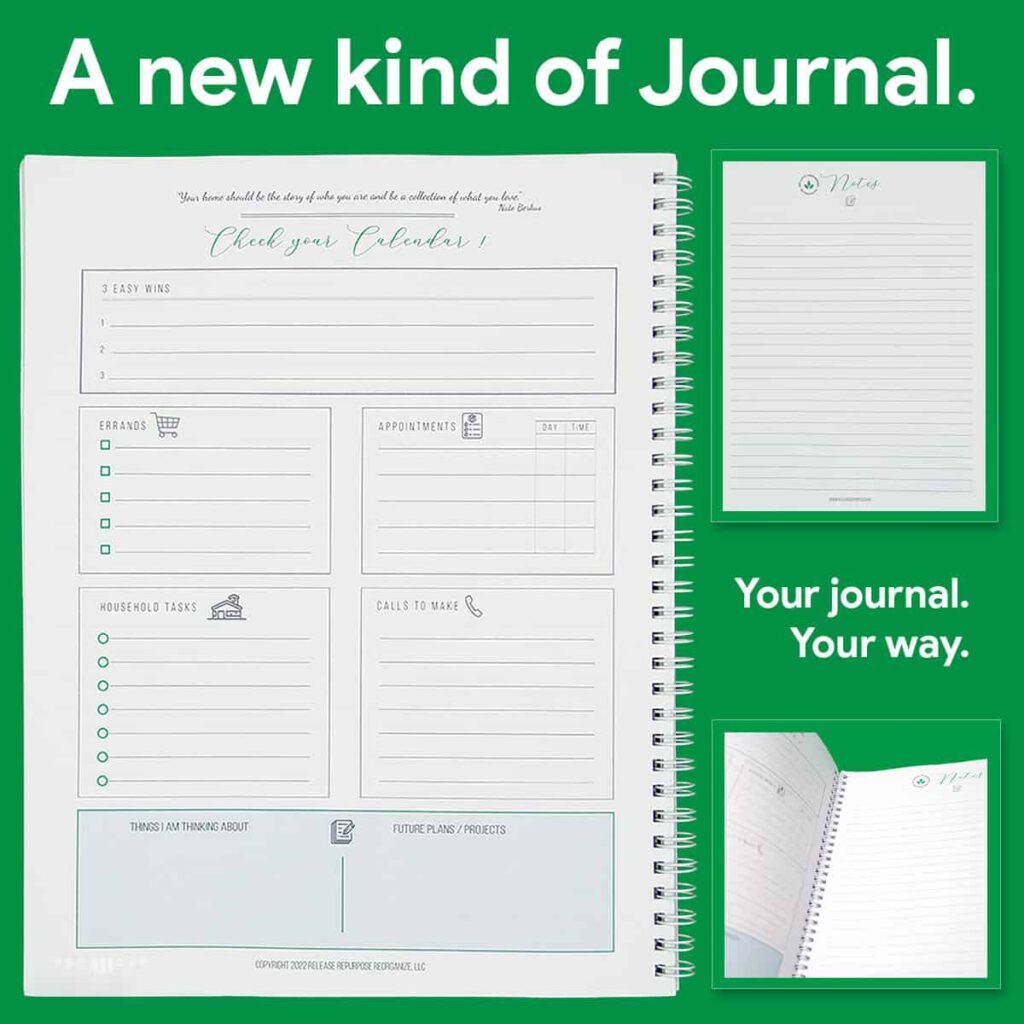 Feel free to visit our other downsizing posts for more tips and inspiration to downsize your home.
Remember that it will take time to minimize your home, especially if you have many areas to declutter. But rest assured, if you stay consistent and work at it each week, you will see a transformation. I've worked with clients doing entire house decluttering, and it took about nine months to 1 year to work every week for 4 hours. It is possible, and it will transform your life.
I hope this helps you get inspired to declutter and downsize or enlighten your existing home. What is your favorite way to declutter your home? Please leave a comment below. We would love to hear from you.
(Visited 5,101 times, 61 visits today)