There are lots of tips on organizing on the web, tv, radio, and podcasts.  What makes these unique organizing tips?  Well, it is because these tips were created as the client and I needed it.  All of these tips and photos are photos from my consultations with clients.  Read on and you can see how we came to this sort of organizing tip.   I hope you enjoy it.
Unique Organizing Tip #1: In small drawers, use customized drawer organizers to maximize the space.
This tip came from looking high and low for smaller drawer organizers.  There are very few that are less than 18 inches wide.  So, we decided to make a customized one for all the flatware we had. 

Unique Organizing Tip #2: Label solid color bins to remind you what is in them.
This unique organizing tip came from clients getting annoyed when they couldn't remember where an item was in their storage room or kids playroom area. They would know the system when we would set it up.  But, when they had to find something, it was torture remembering everything. They couldn't remember where things were at all.  As a result, I realized that for the most part, my clients worked on the philosophy, "Out of site, out of mind".  So, you can see how difficult colored bins with no labels would be for them.

Unique Organizing Tip #3: Only Have One(1) Inbox in your home office.
This unique organizing tip came from a few of my male client's projects.  They felt the need to put papers in baskets in their home office just so they were in a bin.  Each bin didn't necessarily have a purpose.  Making one bin be their "go to" bin is important.  The "in" bin only holds items you haven't looked at.  It's that just came in.  After you look at the piece of paper in the bin, it then gets moved to another bin or file or recycled.   

Unique Organizing Tip #4: When you want to sell an item in your home, but it is too heavy to move, hang a sign and write what you want to do with the item.
This unique organizing tip came from a client need to get rid of extra furniture and other bigger items.  Since they couldn't be removed right away, we needed to remind her what action needed to be taken with a particular item.  So I created these signs that would help her remember.  It worked beautifully. 

Unique Organizing Tip #5: Use pull out drawers in lower cabinets.
This unique organizing tip came from my clients and my home.  The back of the lower cabinet space was always a pain to get to and it helped if we could pull out the items to help us get to them.  I added additional items to the pull out to make they pull out more customized and organized for the client.  These additional items that were added could be from the dollar store or re-purposed items so the pull out drawer wasn't a mess when we did pull it out.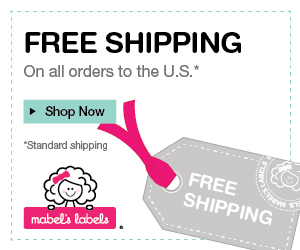 Stay tuned for many more unique organizing tips from me.  Join the conversation, what is your favorite organizing tip that you created in your home?  Please leave a comment below.  I would love to hear from you.
(Visited 409 times, 1 visits today)