Setting up a fabulous playroom for the kiddos is the first thing when you want your kids' toys and stuff to be assigned to one room. This week we are going to talk about different areas (zones) that may be useful in your kids' playroom so they will be excited to play and get off of other devices, like your phone or tablet.
Below are tips on what zones (areas) to create in a child's playroom so that they are excited to play. Remember, not all these areas need to be in your playroom. Pick the areas your kid really enjoys and construct your playroom with their particular interests in mind.
Jump to:
First, decide what areas you want in the playroom.  Of course, a toy section is necessary.  Then, a TV/Video Gaming section is a must, too.  Dress-up areas are fun, as well as playing house areas. A reading area could be a necessity for your family.
Disclosure: If you click through these Amazon links and purchase someone on Amazon.com, I will receive a small referral fee at no additional cost to you. Happy shopping!
How to Organize the Toy Zone Area?
The first area we are going to talk about is the toy zone area. Having vertical shelving works great for smaller spaces. These shelves were purchased from Ikea and worked nicely to keep all the bins organized. We also created labels with images on them to make it easier for the kids to know what was in each bin.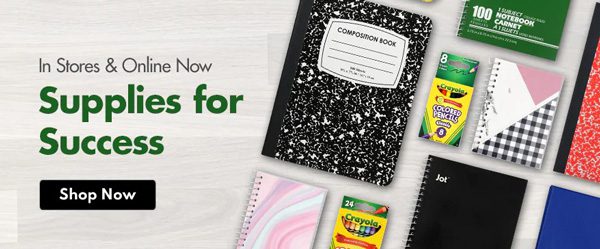 For small toys, you can add the different toys to one large bin, as you can see in the image above. We also added pictures and product names on the labels.
***AD*** The best academic planner for students! Order Out of Chaos Academic planner helps track time and tasks! Buy 1 or more today!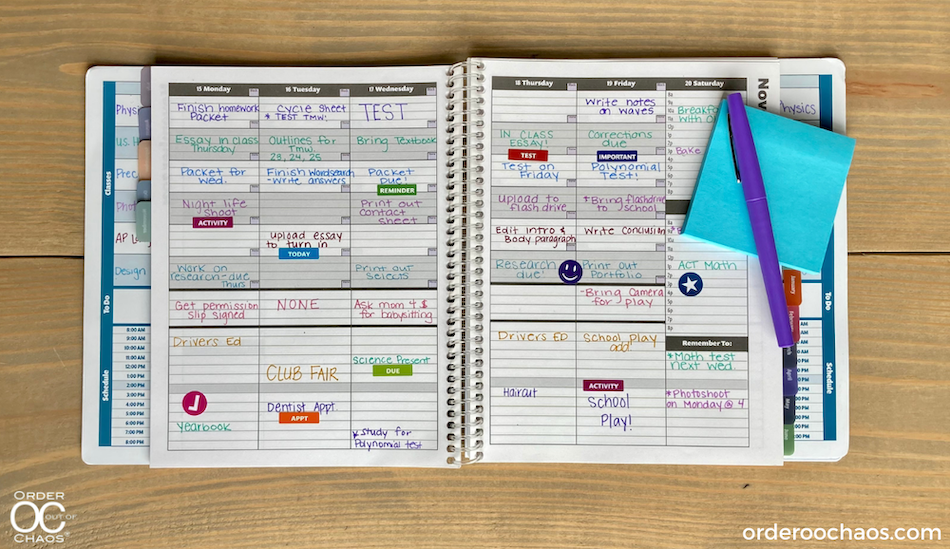 Get uniformed bins that easily stack to hold toys with lots of pieces.
For large toys, store them on the floor or in tall bookshelves. The bookshelves should be attached to the wall with earthquake straps.
Place toys that need supervision on the top shelf in a colored bin so the kids can't see what is inside.
How do you organize the Dress-up zone in a playroom?
When I was organizing playrooms, this was super fun to do. This dress-up zone was my favorite place to organize.
If you don't want to get this fancy, you can add peg hooks and shoe shelves for a great, affordable dress-up section.
Repurposing items from other areas in your home to make this zone more fun is also effective. We pulled out unused bins from other areas and stored things like necklaces and bracelets in them.
The 3M Command hooks work great and don't damage the wall. There is a variety of hook sizes for various items you may want to hang on the wall.
How do you organize the playing house area in a playroom?
The next area we are going to talk about is the playing house area. This area could have some freestanding items in it. Things like a kitchen or a fake sink unit are popular options for kids.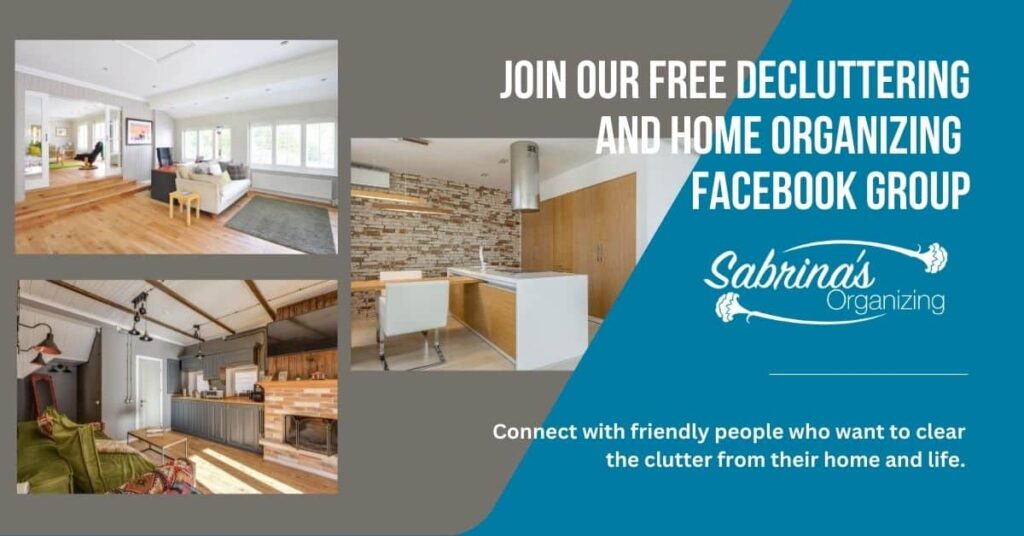 Use open bins to help with quick cleanup for the small items in this area.
In this area, you can also house your kids' dress-up clothing cabinet (affiliate) and things! Kids love to dress up and make-believe, so having an area to dress up is also handy near this area.
How do you organize a gaming and TV area?
The next area is the gaming and TV-watching area. Having a kid-size seat is very helpful to minimize the size of the seats. Visit second-hand stores to see if they have these items. When the kids get too large, they are items that others may be able to use for this very purpose.
All you need in the TV / Gaming area is a place to sit and a place to store DVDs and Games. Beanbag chairs work nicely.
How do you Organize a Craft area in a playroom?
If you have lots of small pencils, pens, crayons, and markers, have them in the lidded bin, just in case they fall. You will not have a mess on your floor. Yuck! Also, storing small craft kits in one larger bin works well. This way, they will be in one place when your kids say, "I'm bored." And, you want to pull out something for them to do. This works every time for my kids. And I don't have to remember where the craft kits are. Easy-peasy, right?
Add a large table with chairs for them to sit on or an easel for their masterpieces.
Visit our How to Make a Fun Kids' Craft Area post for clever tips!
How do you organize a creation area in a playroom, like a LEGO ZONE?
These drawers with wheels work nicely for Lego. I also like the adjustable tables for the kids to make their Lego Creations. It also gives them a place to display their creations when they are finished. Here is a more detailed Organizing Lego Pieces post for you to read.
How do you organize a Reading and Playing school zone in the playroom?
Bookshelves with books facing forward invite children to review the books. Place a comfortable chair nearby as well, which will remind them to sit and stay for a while.
Have a chalkboard or marker board with a cute little desk so your children can teach to their friends. Children have so much fun playing at school. Check out our post on how I transformed my wall into a Markerboard, or you can make your own DIY Custom Marker board like the one we created.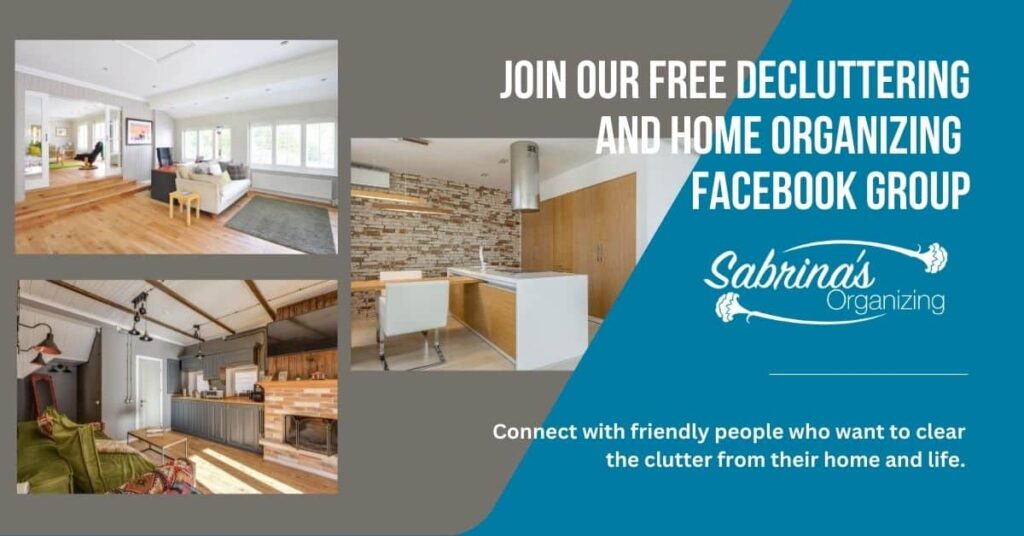 How do you organize a Board Game area for your playroom?
Now, it's time to look at board games. Over the years, I found closets were a great place to store games, especially the ones with lots of pieces. Placing them higher on the shelves will limit the accidental knocking over of these games and destroying the boxes.
Read our recent post about how to organize board games.
If you have smaller games that don't have their own box, place these various games in one larger bin with a lid so the kids can take them out when they want to play with them. A container with wheels on the floor works nicely if it gets too heavy.
If you decide to use freestanding shelves, on the shelves above, you can store the other board games. I like to divide my board games by age group and the number of players, with the adult games at the very top of the shelving unit.
If you want more tips on organizing board games, visit our Board Game Organization That Don't Break the Bank post.
Additional zones you may want to add.
You may want to add an indoor exercise zone so they can do some exercise like yoga or dancing. Make sure the flooring is soft or carpeted. If you have hardwood, adding an area rug (affiliate) to this and the other areas will warm up the place.
Whatever zones you use for your child's organized playroom, make the space fun and organized. If items need a container, get a bin. If the kids need a table to use for their crafts, get one or find a used one. The playroom should have everything possible the kids would need for the different zones. It doesn't need to be large; it just needs to be functional. Enjoy the process of making this playroom fabulous.
Below are some more Playroom Organization Posts from other blogs I found online. Feel free to click through and check them out.
Realistic Playroom Organization and Toy Storage Ideas
15 Organization Ideas to Make Your Playroom Adult-Friendly
(Visited 6,084 times, 5 visits today)