Did you ever wonder if you should hang or fold a piece of clothing? Well, I get this question all the time when I work with clients. Some items should be folded, others it is OK to hang them. I found that it really does depend on the fabric, how delicate the item is, and how often you wear it. This post talks about specific clothing items to fold or hang in the closet and additional tips to keep in mind when making up your mind.
Is it better to fold or hang clothes?
The answer is that it depends on the item, material, and how often it is used. Some items, if worn every week, can easily be hung without damage to it. In comparison, other items that are only worn in particular seasons may get damaged because they were hung for too long. Below I listed most of the items you have in your closet to determine which items should be hung and which one should be folded.
For Knit Sweaters or Thick Button-Down Sweaters:
Always fold if you do not wear them often. Store on a shelf - stack no more than 5 on top of each other. No towering sweaters piles, please! This will only squish the other sweaters and possibly fall on you when you want an item on the bottom.
For Thin Knits or Thin Button-Down Knits:
Hang if worn often on padded hangers. Here are visual examples of these products from Amazon. Feel free to buy them there too.
For Work Pants or Dress Pants
Hang always in your closet. A lower section of the closet works best. If you have space, you can use the pants hangers or fold the pants on a hanger.
For Jackets/Blazers/Vests
Hang these items always! If you don't wear them often, get some covers to protect it from dust. Here are examples from Amazon (affiliate) you can buy.
For Cotton T-shirts / Shirts
Hang or fold, depending on your preference. I like to fold workout shirts and hang nicer cotton shirts, so they are less wrinkled.
For Capri, Jeans, and Yoga pants
You can hang or fold these items on the shelf or in drawers. If you have room in your closet, be sure to group the type of pants in groups, like workout clothing, leisurewear, or casualwear. This will help you find them quickly.
For Button Down Blouses
Always hang these items. Group them in your closet in one section. Preferably near your dress pants and blazers.
For Shorts
Fold and place them flat on shelves or in drawers is usually the best option for short pants. Hanging shorts are more difficult unless you want to use the pants hangers. Below are some I found on Amazon.com(affiliate).
For Nightgowns and PJ's pants sets
Fold and place on shelves or in drawers. There is no need to hang these items unless they are super special to you. I like places these items together so I can easily find them at night.
For Dresses
Always hang on a higher rod to not allow the dresses to drag on the floor. Group the dresses by season or by type of material.
For Camis and Undergarment Shirts
And last, but not least, you can fold the camis that are more casual. Hang the nicer camis on hangers with anti-slips or velvet-covered to stop them from slipping off the hangers. Here some examples from Amazon (affiliate).
Here are some tips to make your closet look better and your clothes to last longer:
Pick hangers that match throughout the closet for visual consistency. This will give you a more unified look and fewer distractions when you enter your closet.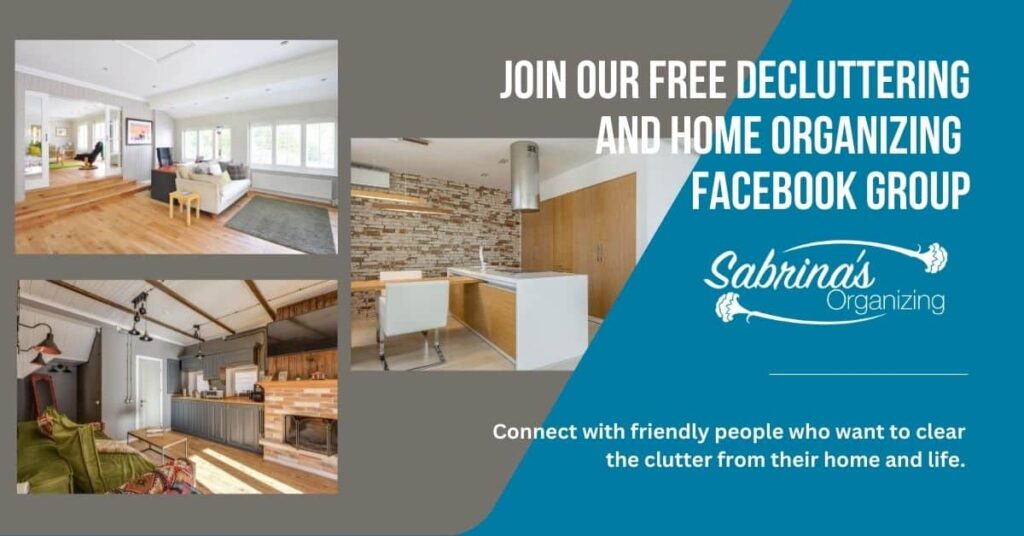 If you do not use your sweaters that often, you can get a box like these from Amazon(affiliate) to help keep them protected and clean. Pick one with a zipper or lid, this helps reduce dust on them.
When you do decide which items to fold and which ones to hang, come back and visit these posts below for where to place the items in your closet.
WHAT TO KEEP IN YOUR ORGANIZED CLOSET
HOW TO STORE CLOTHING IN REALLY SMALL SPACES
Keeping these tips in mind will help you make your closet functional and more enjoyable to use. I hope this post helps you decide to fold or hang clothing. Please share it with your friends and family.
What type of storage items do you use in your closet to protect your clothes? Please leave a message below.
Below are some articles I found about what to hang and what to fold in your closet from other publications. Feel free to check them out.
Hang or Fold? Here's the Best Way to Sort and Store All of Your Clothes
How To Store Clothes To Make Them Last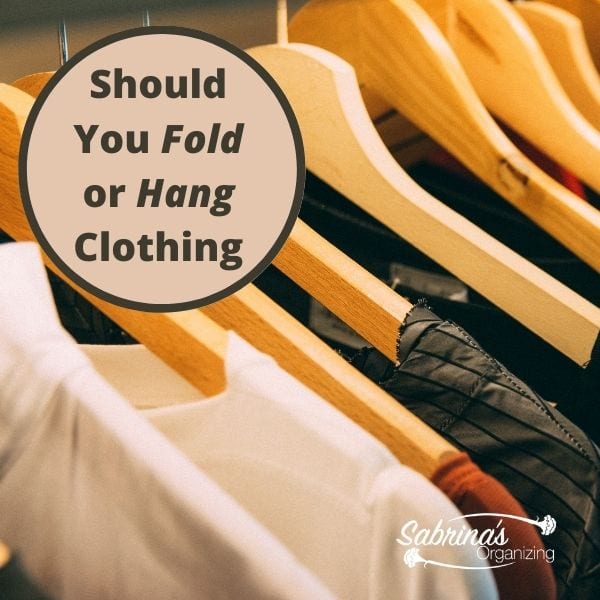 (Visited 7,950 times, 6 visits today)