How does your closet look right now? Can you find everything you need to wear when you need them? This is one of the biggest issues I encounter with my clients with my years of experience. Many of my clients with different sizes of closets have asked me this question. "How can I make my closet look like it isn't a disaster area?" The closets can be dumping grounds for many clothing if it is not properly organized.
Jump to:
Lucky for them and you, I made a list of items that should be in your organized closet for easy access with tips on how to sort them. These tips will save time looking for apparel and getting ready in the morning! Below I am sharing the ways to maximize and organize the closet space by grouping the items to make it more organized. Also, I will share some closet organizers that will help you with your closet.
You can find many of these items at various places like Home Depot, Lowe's, The Container Store, Target, Walmart, and online stores like Amazon.
What are the Benefits of an Organized Closet?
You may not think that organizing the closet to this extent is essential. But it is! You will be able to enjoy your space so much more. Since the clothing will be hung or folded correctly, you will not have to worry about damaging items prematurely. And you can find what you are looking for in a jiffy. Time-saving is beneficial for anyone who wants to use their closet quickly and move on to something more important to them.
Declutter is always first!
Before we begin, please declutter your clothing in the closet. Start to empty the space and see what you have. Some closets may be deep and may have some hidden items in the back that needs decluttering. Ask yourself these questions when decluttering your closet from our other post.
How to Group Hanging Items?
Having many hanging areas in a closet and very few shelves is common. If this is the same in your closet, below are some ways to create extra space in your hanging areas. I added hanging organizers to help you know what is available.
Start by determining your like items. Then, group the hanging items by those types. If you have one or two of a particular type, you can add them to another broader group. Keeping the hanging 'likes' together will make it easier to find your favorite kind of clothing.
I separated the hanging items into two different hanger types and added some tips to help you organize them.
Note: if you click through the My Amazon Picks and buy something, I will receive a referral commission at no additional cost.
Belts and Ties Area
Belts and ties can be stored on shelves as well had hangers. However, they look the best on hangers that allow the items to hang down. So, I put these items in the hanging area. You can sort by event or color if you wish. You can find organizers that can be hung on a hanger so it doesn't take a lot of wall space. Below are some I found on Amazon (affiliate).
Visit our men's closet organization post for more tips on men's clothing.
The Tops Area
Tops are best hung to reduce creases. If you have enough space to hang all your tops, it's best to hang the ones that would get the most wrinkled.
This area includes sleeveless shirts, blouses, and casual and dressy shirts. If you have a lot of tank tops, you can create a subgroup of them or place them with the jackets or ponchos you use with them.
The tops can be subgrouped by events like work attire, exercise attire, and casual attire.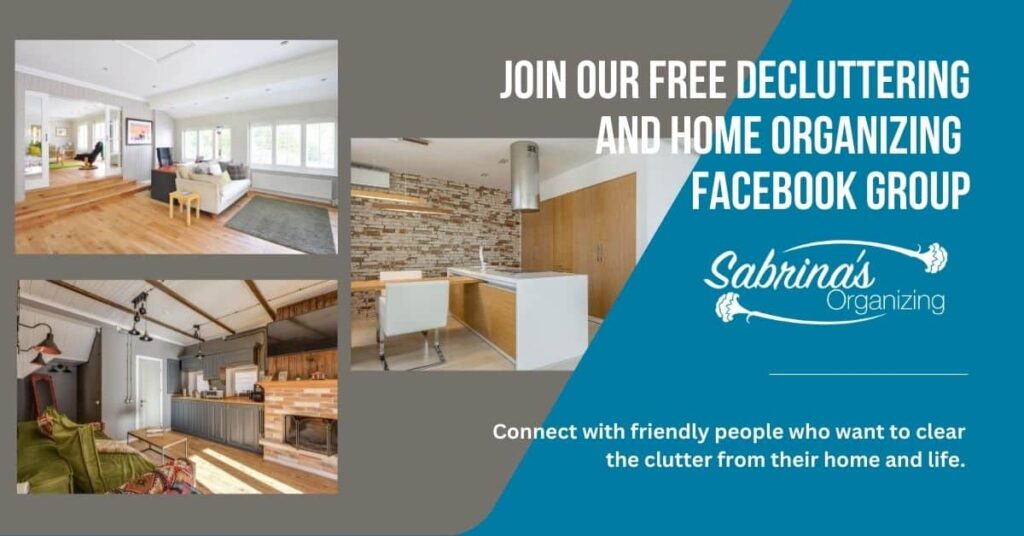 Placing these items in one area will allow you to see at a glance where they all are.
Felt hangers are helpful because they are thin and will help keep the shoulders on the hangers.
Bottoms Area
Now let's talk about the bottoms area. Placing these items on the bottom of your closet on a rod works nicely. If you do not have a lower rod, you can easily purchase a rod system hanging from the top rod. Just be sure the top rod is in studs because it will get heavy with all those clothes.
This pants and skirts area should hold pants, jeans, and skirts together but group in separate sections. If you have limited space, you can use a layered pants hanger that will lay the slacks on top of one another and save a ton of room. Below are some options I found on Amazon (affiliate).
Visit our post that talks about how to organize an Elderly Person's Closet.
Blazers and Jackets
If you have several, group your blazers in the same area as your jackets. One section can be used for blazers, and one section of this area is for jackets. Seasonal jackets, blazers, and pouches can be subdivided into this section. It is a great way to find the items in a tidy closet.
The blazers and jackets are usually heavy, so use the right hanger for the garment. Wood hangers typically work best for heavier jackets.
Keeping the winter coats in a foyer closet works best when you enter and leave the home. These coats are too bulky for their bedroom closet.
Dresses (formal and informal)
Store the formalwear and casual long dresses in the same section of the closet. This section stays organized when you use vertical space. They need higher hangers so the dresses do not touch the floor and collect dust.
If you do not wear formal or informal dresses often, try covering them with a garment cover (not plastic) to help protect them from dust. Also, use a good sturdy hanger for each item.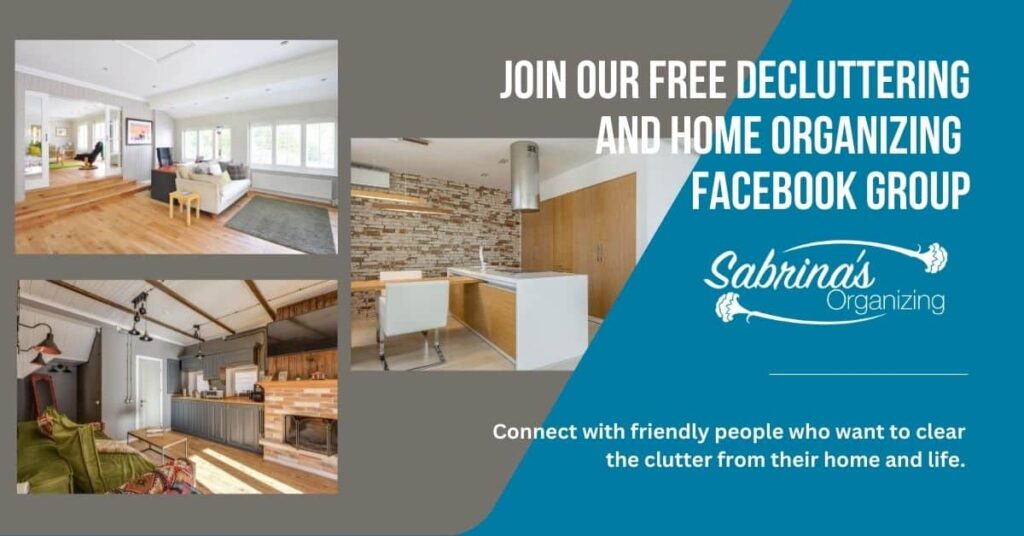 If you don't wear the dresses often, getting garment bags for them is a good idea. This helps reduce dust on the fabric. Some of these garment bags can hold more than one dress and is helpful to save space in your closet.
How to store hanging outfits in your closet?
Let's make your morning routine a breeze. Feel free to set up your closet in outfits.
Bonus points if you create outfits in your hanging area! You can hang the clothing as outfits, with a top, bottom, and jacket on one or two hangers when organized together with ribbons that say the day of the week. It makes it easier to find outfits on a closet rod. If you set up your organized closet by hanging outfits for each day of the week, the ribbon, or other DIY posts I made below, it will keep your favorite items together in your organized space.
Hanging clothing help save surface space and works well in smaller homes. It also lets you take an item out without disturbing the other items. I've been doing this method for about a year now and am enjoying the already completed outfits I have in my closet.
Feel free to check out our other DIY outfit organization posts below and make your own.
HOW TO MAKE CHALK PAINT DAYS OF THE WEEK CLOTHING ORGANIZER
DIY AFFORDABLE WEEK DAY CLOTHING ORGANIZER
HOW TO MAKE REPURPOSED DIY DAY OF THE WEEK CLOSET DIVIDERS
HOW TO MAKE MASCULINE DAYS OF THE WEEK CLOTHING ORGANIZER
If you do not like hanging your clothes, this section will be for you.
How to Group Your Folded Items on Shelves?
Let's move on to the shelves to make a more organized closet. Below are the items that should be stored on shelves in a closet if you have the space for them. I divided them into types and added additional tips.
Sweaters
Fold the sweaters because hanging them will destroy the shoulders, especially if they hang for a long time. Remember that only stacked 4-5 bulky sweaters is best on a shelf. It will be too tall and could easily fall over if you do any more sweaters than that.
Shorts
Now onto the shorts. I like placing the shorts on a special bottom shelf if there is available shelf space. Fold the shorts neatly to fit more shorts on one shelf. Then stack them on top of each other. I either fold them in half and lay flat on the shelf or fold them in half and half again on place them on half of the shelf. This all depends on how much space you have in your closet.
Pajamas and nightgowns
Now on to the nighttime clothing. If you like to wear your top and bottom PJs together, place them on the same shelf, one on the other. Then, you will never miss a piece of the PJs.
If you use special bras to sleep in and run out of room in your drawer, consider adding a bin for these items near your Pajama area.
These items can easily be tucked on a shelf in the corner.
In Season and Out of Season Shoes
Now it is time to visit the shoe collection! In a small closet, you may want to store shoes and keep only in-season shoes. But, if you have a large walk-in closet, you can easily add all of them.
I like to place the shoes by season since there are many seasons in my area. Boots and outer winter shoes can be put together. While flipflops and water shoes can be placed in the space area.
The goal is to get them all in one place, if possible, so that you can see all your shoes. Another option is only to store out-of-season shoes and move the in-season shoes closer to your front door.
Storing these items on low shelves or on the floor space is the easiest way to keep these items.
If you need extra space, try using behind-the-door organizers for your shoes. Below are some I found on Amazon. Pick over the door organizers that are sturdy since you will probably be moving the door often.
How to Group Clothing by Events?
Now on to grouping items by events. Some people prefer to organize their clothes by an event. I used to do this when I didn't work for myself. Dividing the closet into sections works best for clothing by activity organizing.
Work uniforms
For work uniforms, you can select a section for your scrubs and shirts/pants you only use for work. Keeping them in one part of the closet will save you time in the morning, and it will also allow you to see how many uniform pieces you have left and when you need to do laundry. Gather all your work uniform pieces together, including belts and shoes, and place them in an easy-to-access area.
Casual clothes
Now the next collection you can have are just for casual clothing. These items are ones that you use solely for hanging around the house, going out somewhere casual, spending time with family, and everyday items. This is a pretty big category. Feel free to subdivide it into tops, bottoms, shoes, etc..
Workout clothes
Now it is time to visit your workout wear. This can be a collection of leggings, sports shirts, sweatshirts, running or hiking socks, and sneakers. It can even include sports bras. It can be perfect for anyone who works out often.
Collect these workout items only used for workout attire, not for pants you usually wear at home. These workout clothes are usually an investment and need to be taken care of properly. Check out how I organized my workout wearPlace them on a shelf with your workout bag, towel, etc...
Dividing the closet into these event sections will allow you to see what you have and what may need to be washed.
Feel free to check out my HOW TO ORGANIZE SPORTSWEAR ON A SHELF where I show you exactly the products I used to organize this small space.
How to Organize a Drawer in a Closet?
Now it is time to organize any drawers you may have.
If your built-in systems have drawers, you can add these other small items to your closet.
Group the below things in different drawers to separate them. Use as many drawers as you need for the amount of stuff you have.
Hosieries and socks
You can separate the socks by dark and light or by color shade and hosieries by type or color. You can even organize them by season. Some people like to organize their socks depending on how cold it is. I have a collection of socks just for the winter months.
Check out how to organize socks in my ultimate guide to organizing your socks.
Undergarments
If you have drawers, group them by type and store them in the drawer. Bras and underwear by type work well for these drawers. Depending on your needs, you can use drawer organizers or just drawer dividers.
Be sure to measure your drawer interior to make sure it fits to fill up the entire space width and height.
Fashion Jewelry
Now, on to the jewelry. You can use a drawer or place your jewelry box inside the drawer to hide your expensive pieces. Spreading the jewelry out will help you see it better.
I have a lot to say about jewelry. Feel free to visit my ways to organize jewelry post. Don't be afraid to move the shelves up or down to make for a landing area in your closet. You can easily hang your jewelry using 3M Command Hooks.
If you want to declutter your jewelry, check out our post: Places to Donate Your Unwanted Jewelry!
How to Color Code Your Closet?
Another fun option is to make your closet look like a rainbow! Start with the brightest shade of color in your clothing and sort toward the dark shade color. Start with the ROYGBIV - red, orange, yellow, green, blue, indigo, and violet. Or you can go from the lightest color to the darkest color.
In closing:
Well, there you have it! Are you not convinced yet that you can get your closet in order?
Getting help when you purge a messy closet is OK - no judgment here. Asking a friend or hiring a professional to help will give you the distance from the items and allow you to let go of them easier. No one wants to get an organized closet with things they do not care for. So taking the time to purge before making your organized closet will be essential in creating space and removing waste.
Contact Sabrina's Organizing if you need virtual help in the purging and one room in one month organizing consultations.
Want some more inspiration? Visit our closet organization for additional tips below. The CAPITALIZED TITLES are from Sabrina's Organizing blog.
6 STEPS TO ORGANIZE KIDS CLOSETS
20 SIGNS A CLOSET NEEDS TO BE PURGED
4 AREAS OF AN ORGANIZED CLOSET TIPS
THE ULTIMATE CLOSET ORGANIZATION TIPS FOR SENIOR CITIZENS
5 SUPER IMPORTANT MENS CLOSET ORGANIZATION TIPS
THE BEST WAY TO ORGANIZE CLOTHING DURING THE FALL MONTHS
18 Closet Organization Ideas You'll Want to Steal Immediately
20 Smart Ways to Organize Your Bedroom Closet
Please note these are affiliate links through Amazon, and at no additional cost, I will earn affiliate fees if you decide to make a purchase.
(Visited 5,540 times, 8 visits today)