We may not be aware when we need to clean out our closet until it has gotten so far out of hand that we get overwhelmed while looking at it.  The piles and piles of stuff can make anyone have palpitations just looking at the mess. To help you get control of the closet before it gets that far, I created a list of 20 signs for you that will make you aware that it is getting too cluttered and needs to be purged.
20 Signs A Closet Needs to be Purged
Hanging clothes are wrinkled. The purpose of hanging clothes is for them not to be wrinkled. So, if your clothes are jammed into the hanging area, it's time to purge.
The shoes are flat because they are stacked on top of one another. Laying the shoes on top of one another may be a good use of space but they damage the integrity of the shoe, and after the show is flat, it's no good to anyone.
Purses and bags are inside other purses and bags. While layering bags inside of other larger bags is a great use of space, if you find that you have several larger bags filled with other bags, it may be time to purge.
Scarves are layered on top of themselves. Not wearing scarves and just laying them on top of the other scarves limits your accessibility to the scarves you honestly wear. So, get rid of some and show off those scarves.
There's a layer of dust on top of items that were not used for a long time. You can tell the dust is there pretty quickly, especially on dark colored clothing.
The drawers are overflowing with socks. I find that the sock drawer is one of those areas that gets the least attention. Get the socks at the bottom and pitch them. They are probably never worn.
Overflowing drawers is sign that you need to clear clutter. ~ Sabrina Quairoli
The undergarments don't fit in the drawer any longer. Do you buy undergarments and forget to purge the old items? It happens, and this is an easy place to clean out. Make it a habit to remove the old undergarments before putting the new ones in the drawer.
You can't find items that you "know" you put the closet. When there are piles in the closet, finding things you put in there can be a challenge.
Your hats are stacked up so high that they look like the Leaning Tower of Pisa. While hats are beautiful, you probably don't wear all of them. Remove any hat that is sentiment and never worn, take a photo of it and then create a background image on your computer with all the sentimental hats and then get rid of them.
You can't see the back wall behind the clothes. This happens when the clothes are too close together while on the hangers or too high on shelves. It's time to purge.
You can't see the floor through all the piles. Placing items in the closet "for now" tends to be a phrase I hear a lot. But, "for now" becomes "forever" so make it a habit to decide right then and there what you are going to do with the item and do it.
Strange odors were coming from the closet. Rodents love piles of stuff so if you smell something odd coming from your closet, clear it out right away.
You rather go out to buy something than fish through the closet. If you are avoiding your closet, it is a sure sign the mess is affecting you and need to purge right away.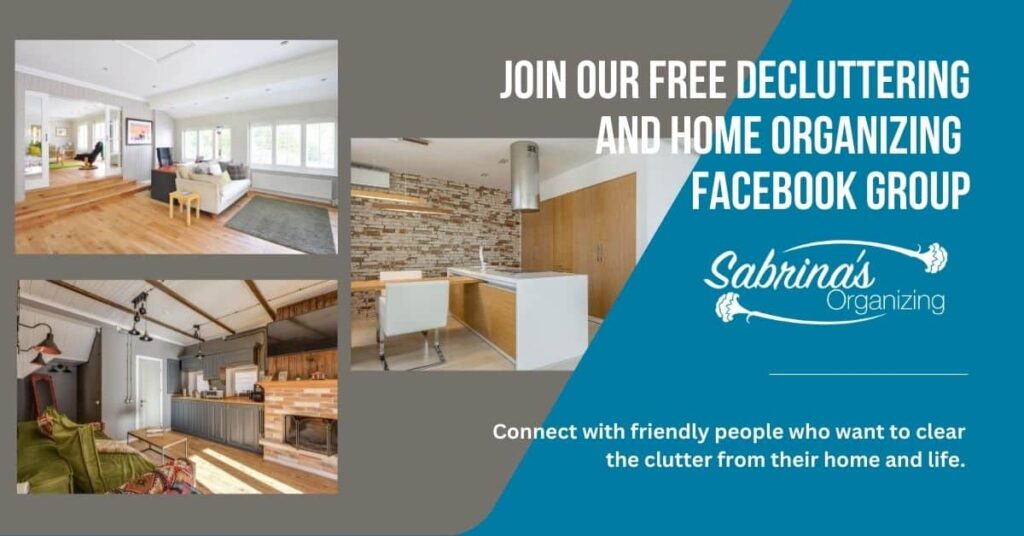 You find t-shirts you purchased from a concert 20 years ago that hasn't been worn for ten years. The closet is a drop spot for sentimental pieces of clothing. Try to do something more creative with these items.
Your belts resemble tumbleweed. Tangled up belts on the floor is a sure sign the closet needs your attention.
You rather pull clean clothes from your laundry basket than go in your closet. If you are picking your clothes from your laundry basket, then most likely the clothes in the closet can be purged.
Your necklaces are tangled, and it looks like a birds nest. Untangling necklaces is time-consuming. Instead, pick your favorite ones and then donate the rest to someone else that is willing to do the work.
Trash on shelves that has been there for more than three days. Place a garbage can in the closet to remind you to get rid of these little pieces of trash right away.
Baskets are full of stuff, and you can't see the bottom. Change out your shelf baskets and use clear acrylic bins so you can make sure you can see all your stuff.
Clothing that should be hanging on a hanger is now hanging over the rod. If you ran out of hangers, buy more. Make it a point to buy thinner hangers
.
What do you think? Do you have any of these signs in your closet? While purging a closet may be time-consuming, you will be so proud of yourself when it is streamlined and organized.
What's next, you may be wondering? Below are simple steps you can do to clear the unwanted items in your closet.
First, start by emptying your closet completely. No thinking involved. Just take out everything and place it on a bed or floor outside the room. Pile it up, baby. Make it race, see how long it will take you to clean out your closet. Ready, set, go!
Now, clean off the shelves with a damp cloth then dry them. Might as well, it's empty now. Take out any extra pieces of furniture you placed in the closet to hold the additional items. You won't need them any longer.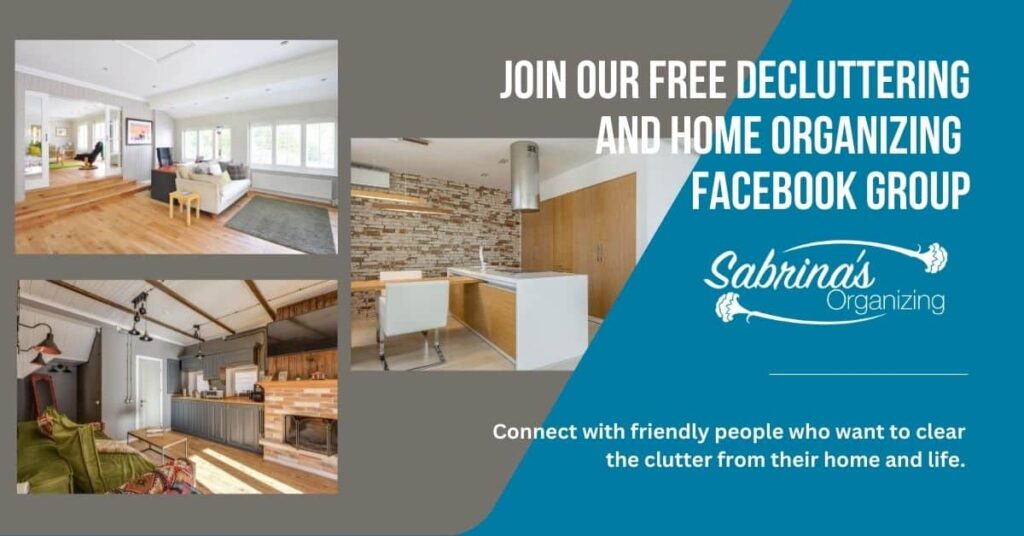 Now, start going through the items and place them in various groupings. Here are some ideas on grouping the items.
Grouping your hanging items by type of item
Arranging your folded items on shelves
Grouping your clothes by events
Organizing your items that would go in drawers
Assemble the closet again assigning items to different areas of the closet. Committing to those spaces is important. Say to yourself, this is the area I will place ..... (place item name here).
Label the areas to remind you what each area is used for. If you feel you will forget the home for those items, labeling will remind you. You can remove them after you no longer need a reminder.
I hope this helps you recognize when you need to organize your closet.
Below are additional posts and articles to help you, with clearing out your closet. Feel free to click below.
4 Areas of an Organized Closet Tips
What to keep in your organized closet
7 Creative Ways of Organizing Your Kid's Closet
DIY Week Day Clothing Organizers Tips
To Fold or To Hang Clothing Tips
7 Steps to a Successful Closet Purge by Real Simple Magazine
7 Types of Clothing You Should Get Rid of Immediately by Cosmopolitan Magazine
(Visited 2,373 times, 2 visits today)