Planning a child's closet can be tricky business. For most people, raising a child is tiring enough and after running around trying to keep up with them all day long, it can be exhausting to go through hundreds of tiny pieces of clothes and toys in an attempt to have an organized closet for them.
So, to make your life easier, here are 7 creative ways of organizing your kid's closet which will be less tiring and more fun.
1. Empty The Closet:
If you have decided to finally organize your child's messy closet, the first step should be to empty it completely. Take out everything and make different piles for various types of clothing, accessories, toys, books, or anything else. This step allows you to visualize exactly what is going to go back into the closet space. It also lets you get rid of clothes that your child may have outgrown (unless you want to keep them for another younger sibling or future sibling). We need to empty the closet because often we don't even know what is in there since it's been hidden at the back or under another huge pile of clothes. You may even find some items which don't even belong in the closet, for example, your own clothes.
2. Go Small:
When organizing your kid's closet, use small sized drawers or storage bins. This will make it easy for your child to find what they need when getting dressed. This benefits you because the faster they find what they need, the less of a mess there will be for you to clean up later. When keeping clothes in these small containers, make sure the piles of clothes are not too high. This way your kids won't have to sift through large piles to get to what they want.
3. Labels:
A fun way to involve your child in their closet's organization is to create a label for each drawer or each shelf of the closet. This will make it easy for the child to tidy his or her closet by themselves. If they are still learning how to read and write, this will make for a fun and educational activity. Label the types of clothes in each area and if multiple children are using the closet, then label shelves or boxes by ownership, for example, "Lilly's shirts" or "Dan's socks".
4. Hang It Up:
For clothes that cannot be kept folded, you can use children's hangers to retain shape. The hangers should be kept at a higher level as this is usually an area which the parents can reach and the child doesn't need to.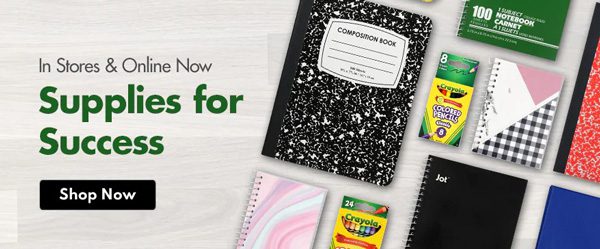 5. Color Coding:
If several children are sharing a closet, use colored bins or small boxes as a way of labeling items in a cupboard. If a brother and sister are sharing, for example, all of her belongings could be in pink boxes while his could be in blue ones. A fun alternative is to paint shelves in their respective colors. This will also make it less time consuming to put away clothes after they have been washed and generally when tidying up the closet.
***AD*** The best academic planner for students! Order Out of Chaos Academic planner helps track time and tasks! Buy 1 or more today!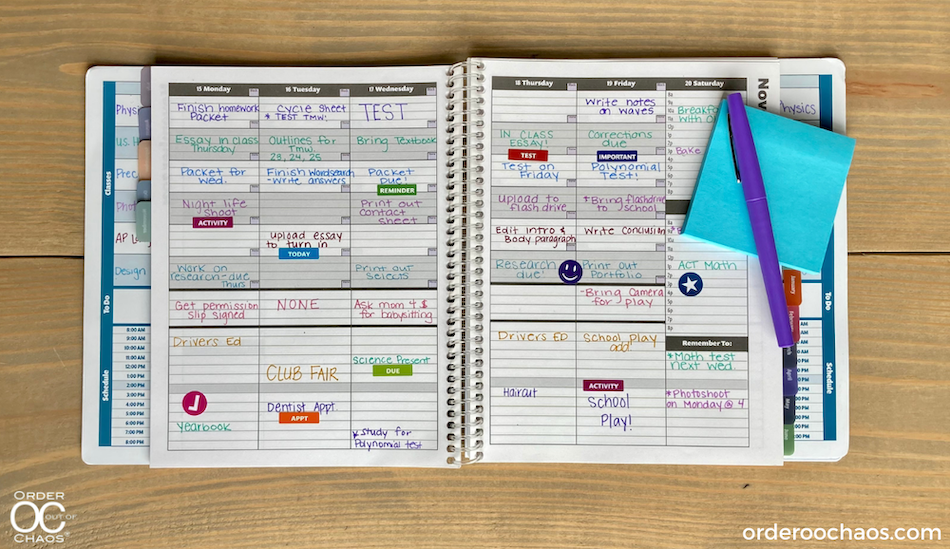 6. Get Creative with the Kids:
No one wants a bland, boring and plain closet so why not get the kids involved as well and give their space a mini-makeover using their input. Any cardboard boxes that contain accessories can be fun to paint, or the back wall of the closet can be painted in any pattern the child chooses. When you involve the child in the personalization of the closet. It's also a great idea to ask them to tell you how they want to organize the closet, they might just surprise you with some great ideas. The inside of the closet door can be a fun place for your child to get creative with some paint.
7. Double Rod System:
When you are faced with a walk-in closet with no shelves and only hanging space, give this great method a try. Install one rod at the adult height which can only be used by you for hanging out of season clothes. Then install a second rod at a much lower height for the child to be able to reach his or her current clothes. On the floor space keep any toys and shoes. Easy and clean!
When it comes to organizing your kid's closet, creativity is key. Their closet is no different from your own and requires the same basic principles when going through it. Regularly organizing the closet will keep it from overflowing and getting the children involved in the process will make them more likely to want to keep it tidy and clean.
Bio of the author: Korie Cantor is a writer who writes about living and lifestyle. She possesses a great sense of style and loves to share her thoughts about fashion and it's latest trends. Follow her on Twitter: @koriecantor
Please note these are affiliate links through Amazon, and at no additional cost to you, I will earn affiliate fees if you decide to make a purchase.
(Visited 1,338 times, 5 visits today)