Closet organization changes throughout our lives. But, we may not consider how we organize our closets as important. When we were children, we may use the closet (kids' closet organizing) to store toys and memorabilia because it had very little clothing. Then, we become teens and need more space for dresses or gowns. When we start working, we will want more room for work clothes. And, when we get older and stop working, we will probably need to remove several work clothes and other things to make room for more casual items. But what about where you were placing these items? The shelving heights may not be working for you now. The drawers may need to be moved up. The placement of the shoes may need adjusting as well. This post will help you reorganize your closet for the next phase in your life.
Jump to:
Older adults are perfectly capable of taking care of themselves and managing their clothes; they do find specific tasks more stressful and frustrating. So items may be left out or not washed or put away because of the issue after they do this task. I heard from clients that bending is an issue for them. They can't reach too high for fear of falling or having problems with vertigo. If the piles are too massive or disorganized, they may be concerned with them falling on them. All of these are possible in an older adult's home, so knowing them will help you better organize the rooms. Below I share my favorite tips for closet organizing in an older adult's home.
Select the closet organization tips topics below.
Closet organization tips for your elderly parents
Fold sweaters on shelves in baskets:
If you have many shelves in your closet, using large baskets for sweaters and other shirts will keep the items contained. Small items like t-shirts and different things work great as well. I found that hats and scarves make it easy to stay organized when I use large containers like those below.
Use armoires or freestanding closets:
Using an armoire works nicely if you do not have a traditional closet. Make sure it has at least a few shelves to hold sweaters and other foldable pieces of clothing. The drawers should easily open and close. Store items in here that are not easily wrinkled.
Add an extra rod to the bottom of the other rods:
You can add this item below if you have closets that primarily have rods and need more hanging space. I found it on Amazon(affiliate). Be sure that your shelving and rods in your closet are affixed to studs in the wall. Too much weight on the rod may pull it away from the wall and collapse your closet organizers.
Use lever indoor closet door handles:
If you have a walk-in closet, ensuring you have a lever door handle will help you not get trapped in the closet. The image below shows an interior closet lever door hand from Amazon.com. It is an affiliate link. If you buy any of these items from Amazon, I will receive a referral commission for referring you to this product.
Have a seat in your walk-in closet:
Some larger closets have enough room for a chair or two. Pick a chair that is sturdy and has armrests. Benches are unreliable because there is no place to grab them when you need to get up or sit down. Here's an example I found on Amazon (affiliate).


Hang a mirror:
Mount a full-length mirror on the back of the door or on a wall that is easy to access and makes it simple to see what you look like when you are getting dressed in the mornings. Here are mirrors that hang I found on Amazon.
Have an area to hold the daily outfits:
An easy way to help you stay organized is to lay out your clothes for the week after completing your laundry. Have your calendar near you when arranging your outfits to remind you of your appointments that week. I find it saves time each morning.
Visit our DIY weekly signs for a closet organization to help you.
HOW TO MAKE MASCULINE DAYS OF THE WEEK CLOTHING ORGANIZER
HOW TO MAKE CHALK PAINT DAYS OF THE WEEK CLOTHING ORGANIZER
DIY AFFORDABLE WEEK DAY CLOTHING ORGANIZER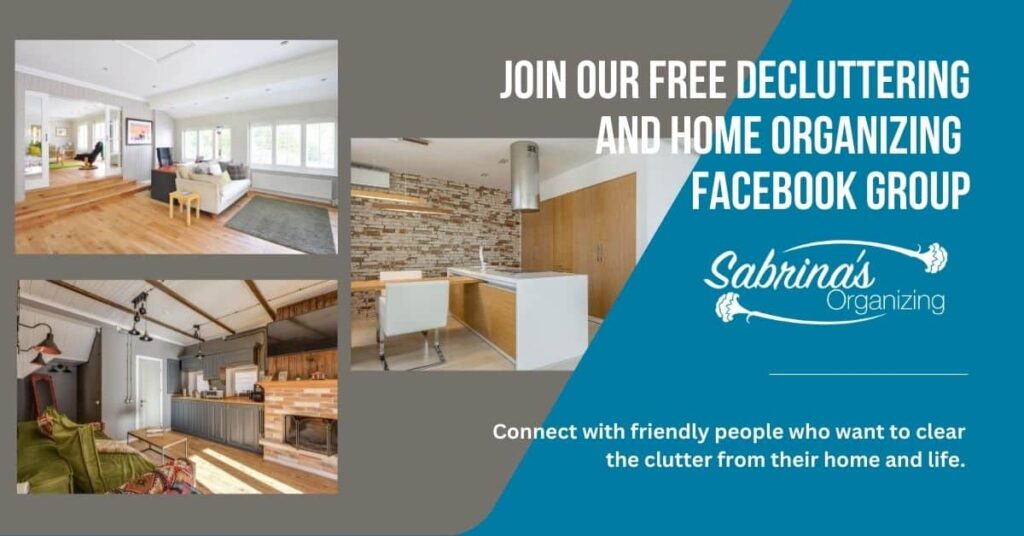 HOW TO MAKE REPURPOSED DIY DAY OF THE WEEK CLOSET DIVIDERS
Store frequently used items at arm's reach and about 3-5 feet off the ground:
If you are in a wheelchair or prefer not to reach high or too low, ensure the frequently used items are in the right place.
Pull-out drawers are a must:
Pull-out laundry baskets, drawers for undergarments, and even trash cans will help you keep from having to bend too low. Usually, these pull-out drawers are at least 3-4 inches above the floor and mounted to a wall-mounted closet unit. Here's an example of some you can purchase through Amazon. (affiliate) Make sure you measure the depth, height, and width of the space to which you want to add these items.
***AD*** from Released Repurpose Reorganize: My List Simplified journal is a wonderful organizing tool for planning a move or a renovation. Use it to corral all the to-dos.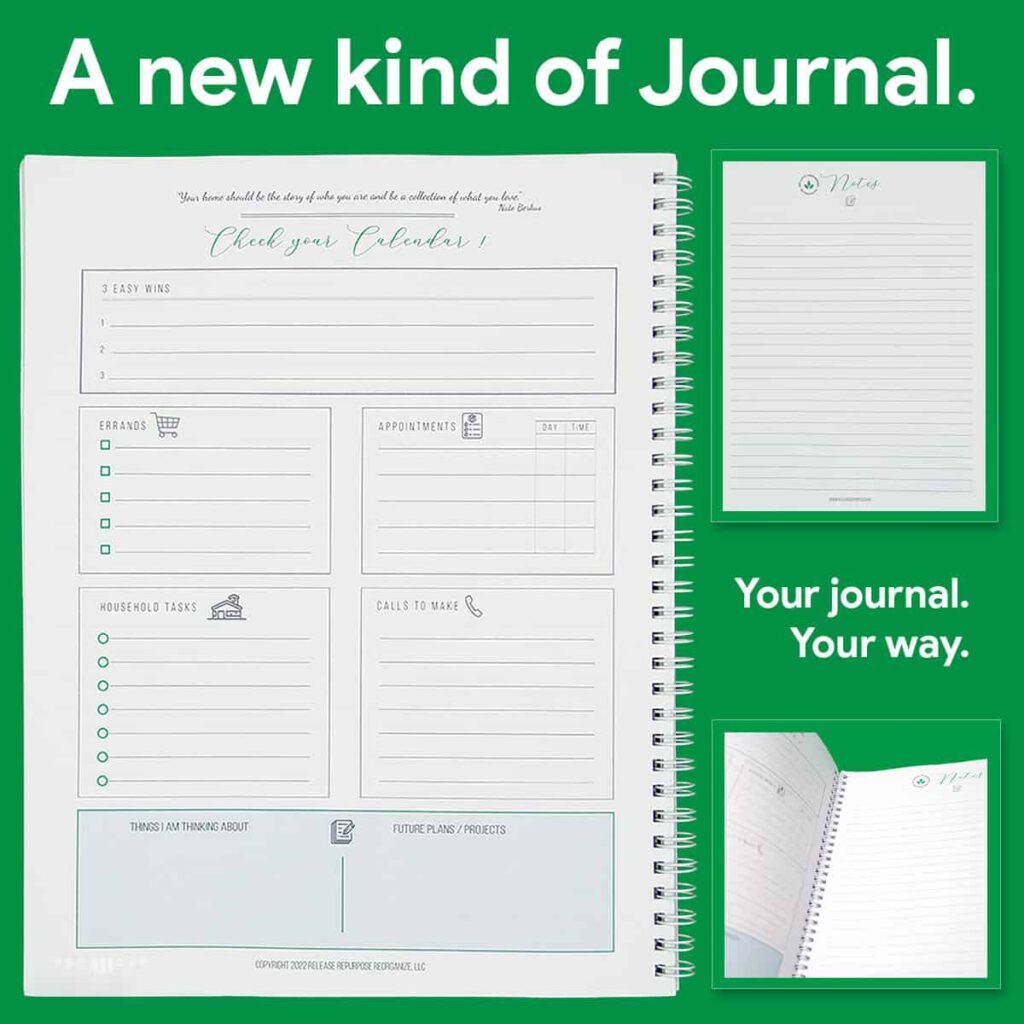 Laundry baskets should be elevated and have wheels:
Instead of a low laundry basket, look for one at least 4-5 feet off the ground. If they have rollers, that's great too. It's easier to move around the laundry by rolling it instead of lifting the laundry up and placing them in the basket.
Use a drop-down rod unit for those high-hanging items:
Another closet organization tip for seniors is to ensure they are not reaching too high for things. If you have issues with reaching too high or have concerns about things toppling on you, you can purchase one of these items from Amazon. I personally never used them, but they seem like they would work for people who have closets that have 9+ foot ceiling height closet organization units.
Sliding doors or no doors in the closet instead of swinging outdoors:
Doors are great for extra storage, but sometimes they don't make sense for people who need room to move around. Minimizing swing space in a smaller room helps the person with issues moving around their closet.
Store shoes at least 2 feet off the ground:
Shoes are difficult to reach when on the floor, so keeping them on a shoe rack off the ground works nicely. However, you want a shoe storage unit that doesn't exceed 2 feet from your head. Reach up with your arm, and that will be the highest shelf for shoes you use for the shoes. Here are some shoe storage organizers from Amazon (affiliate).
Store Jewelry, necklaces, scarves, ties, and belts together in one place:
Another closet organization tip is to use Command Hooks. Command Hooks
work nicely if you have a wall that can't be used for anything else. For example, wall space on either side of the door works great for hanging these hooks if you have a larger closet. Pull-out units like the ones below from Amazon (affiliate) work nicely too.
Remember that purging items from the closet is an essential first step to closet organization. If you need to get rid of stuff, check out our posts below.
Places to donate your stuff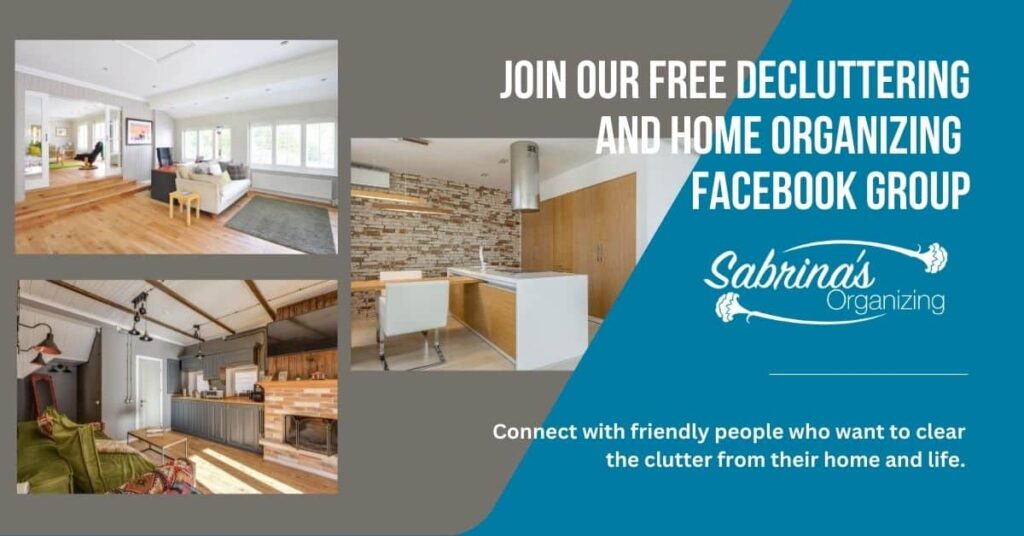 Clothing donation location to donate your stuff
Well, there you have it. I hope these closet organization tips help you keep your closet's next phase organized. Below are additional posts about organizing a senior's closet. If you want more information on downsizing for seniors, please visit our downsizing series.
Visit our other downsizing posts:
Additional articles on closet organization tips for senior citizens:
Best Bedroom Closet Doors For The Disabled
How To Choose Furniture For Senior Citizens
(Visited 8,498 times, 53 visits today)