While living in their own home may be an option for some seniors, there are things you should consider to make the space safer for them to age in place. This post shares a bunch of tips on how to make a safe place for your senior parent.
Jump to:
But, first, before you purchase items for the home, walk through the house with your senior parent and have them run through their normal daily activities. Jot down the tasks and areas they seem to struggle with. These are the areas you should consider adjusting to them. Make sure they are involved when it comes to any process change. It needs to be easy for them to do and remember. Let's begin.
Please note: the items below are from Amazon.com, and at no additional cost to you, I will receive a referral fee if you purchase an item(s).
Secure the railings on the different staircases.
If there is a two-level or more home, be sure the railings are secured to the studs in the wall.
We had my father staying with us, and when he was using the railing, it had separated from the wall because one of the railing anchors was not attached to a stud. If they have issues going up and down steps and you can afford it, you can purchase a chair lift that mounts to the stairs instead of the wall. Some newer homes don't have two railings on the stairs. Adding the additional secure railing will help, as well.
Keeping your elderly parents on the ground is essential.
Another thing you can do to create a safe place for senior parents is the make sure their essential items are between 3 feet and 6 feet off the ground. They should not be standing on chairs or ladders. Using something that will help them stay on the ground and be able to get items that are high or low is very useful. There are different lengths that you can purchase for them.
Some older adults have issues holding plates and forks.
If the plates, glasses, and forks fall and break, it could be a hazard for your loved one. Swap out their plates, forks, and glasses for ones that are easier to handle. We found that smaller, lighter glasses are easier to hold than large glasses for people who have smaller hands or arthritis. Thin handles on coffee mugs also help with easy grip.
Bathrooms are a hazardous place for older adults.
They can easily fall while doing a simple routine. Some items, like shower bars and toilet bars, should be secured and fastened to the wall. Bars for the toilets also help them get up and down quickly. If you don't know how to install the bars, get a handyman to do it for you. They need to be in studs to make sure they can hold the weight of the person using them.
Laundry baskets may be challenging to get into, especially if they are deep.
If your elderly parent has issues bending, looking for a better laundry basket for them will help them with the day-to-day laundry chores. Use cloth laundry baskets that either attach to the basket or can hang from a framework nicely. Some laundry baskets also have detachable bag inserts inside.
Getting in and out of bed can be an issue.
If they have leg or hip issues, getting themselves in and out of bed may be a problem. Look for things like bed rails or support they can use on the side of their bed.
Replace their pots and pans with lighter and fewer ones.
If they like to cook, you may want to go through their kitchen pots and pans to ensure they are located in an easy-to-access area where they do not have to reach to get to their kitchen. They may also be too heavy for them to use, so swapping them out for lighter version ones may be a good idea too.
Keeping your parents' paperwork and valuables secure is essential.
If you have people coming in and out of the home, protecting their valuables and their identity is important. Getting them a safe that can be secured to the wall and a good-quality shredder with crosscuts will be very helpful. Remind them to shred their credit card offers and other private mail quickly.
On our walk recently, we found several private W-2s and other paperwork thrown on the road from a recent trash pickup. We picked up the items and put them back in the person's mailbox. Hopefully, they got them shredded now. It's a reality that we should all be aware of; just throwing things away doesn't mean they are destroyed. Private Social Security numbers must be protected, and if they wish to get rid of their old tax paperwork, they must shred them for the best possible protection.
I hope this list of items helps you and your parents stay safe. Do you have additional ideas you would like to share? Please leave your thoughts in the comments below. Feel free to share with your family and friends. Visit our other post that has even more tips: Incredibly Easy Tips for Organizing An Older Adult's Home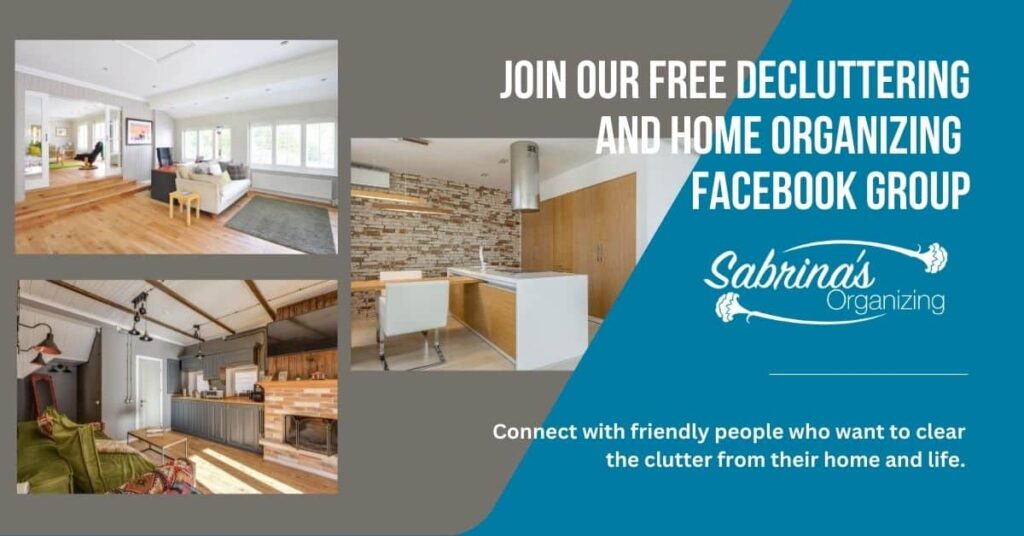 Need more ideas to keep your senior safe in their home? Visit some of these posts for more tips:
8 Ways to Help Your Aging Parents
18 Signs Your Aging Parent Needs Help
If you want to visit our other downsizing posts for seniors, click here.
***AD*** from Released Repurpose Reorganize: My List Simplified journal is a wonderful organizing tool for planning a move or a renovation. Use it to corral all the to-dos.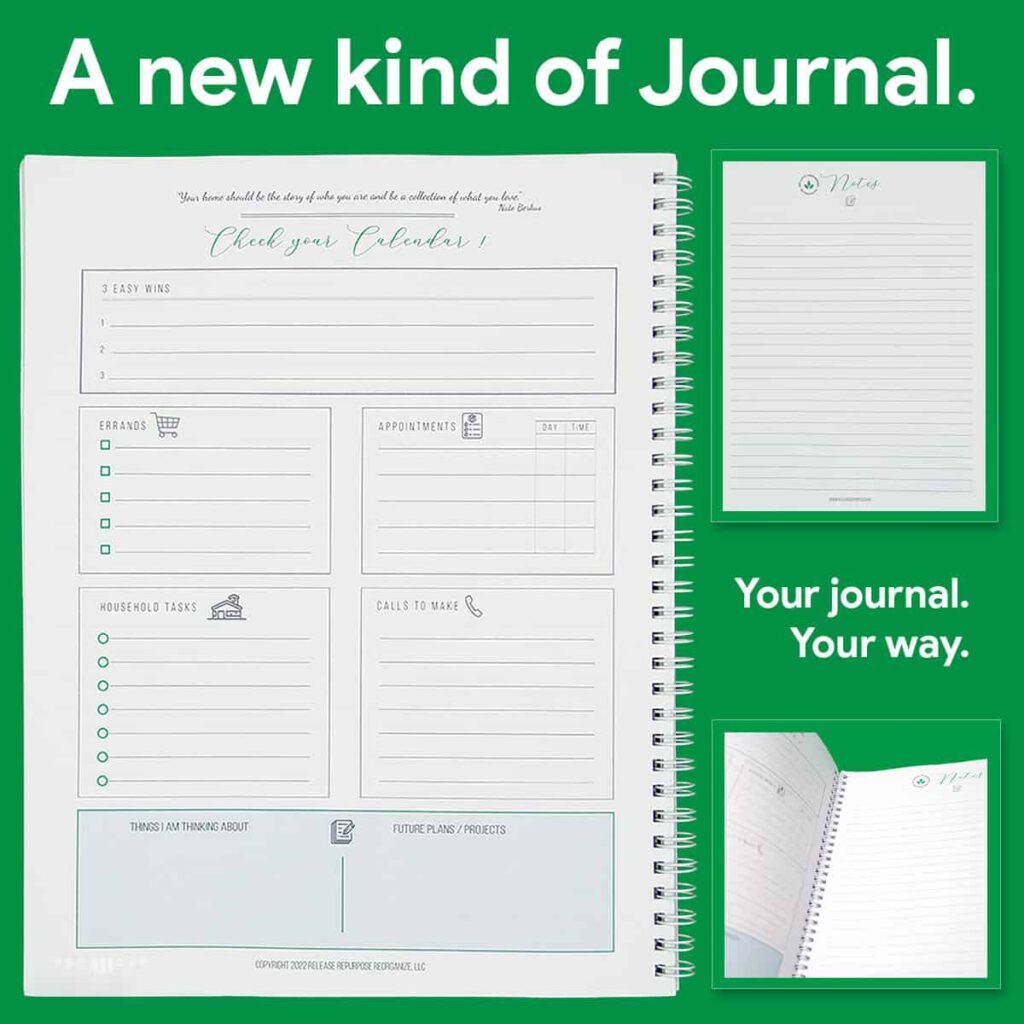 (Visited 549 times, 2 visits today)