****Visit our "Disclosure Policy and Cookies" for details. Affiliate links appear on this page from Google Adsense, Amazon, Order Out of Chaos, Impact affiliate members, Release, Repurpose, Reorganize, and Shareasale affiliate members.****
Jump to:
Let's think of the closet as a flexible area during these months. It ebbs and flows with the changes, like buying new items or letting go of pieces. Keeping this closet organized is critical during these transition months.
First, let's start with decluttering and pulling out the items you no longer need for these months.
Start storing away or purging those items definitely not being used to make room for winter things.
As we get closer to winter, the weather gets more unpredictable. There could be some days you really want to wear your favorite cozy sweater. Making space by pulling the items you absolutely do not need right now will give you that space. Reassessing your clothing and moving things around will reveal what doesn't need to be there. Below is a list of items you may store away now.
Sandals
Thin Tank Tops
Very light-colored shirts and pants
Summer suits and dresses
Jewelry specifically for clothing you wear in the summer.
Activity clothing that you may not use in the fall like bike shorts and summer shoes
Where to Store Out-of-Season Clothing to Save Room in the Closet?
Now that you pulled out the clothing you do not need, you can place them in another area of the home. Below are some ideas on where to store these out-of-season clothing.
Under the bed - these storage bins can be in a variety of different styles and shapes. Some have a zipper top; others are just an open bin.
In a dresser or chest of drawers - If you have a dresser in your bedroom or another bedroom, you can fold the items and place them in drawers for later use.
Another closet - Some people have extra closet space in another bedroom. They can transfer those out-of-season clothing to the other closet.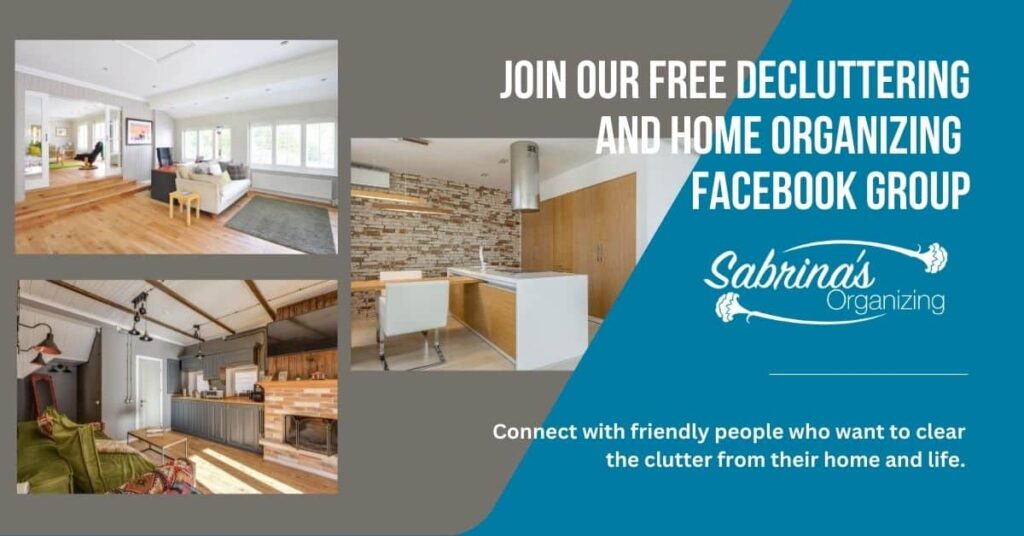 A Basement or Attic - Others do not have room in the bedrooms at all so they resort to a basement or attic. When storing in these areas, be sure to pick bins that are termite and rodent resistant.
An ottoman or bench - These items have a place to hide clothing and shoes away in them. They can be placed in a living room, family room, or bedroom.
Below are storage bins I found on Amazon that you can use in these areas to help keep them organized.
***AD*** from Released Repurpose Reorganize: My List Simplified journal is a wonderful organizing tool for planning a move or a renovation. Use it to corral all the to-dos.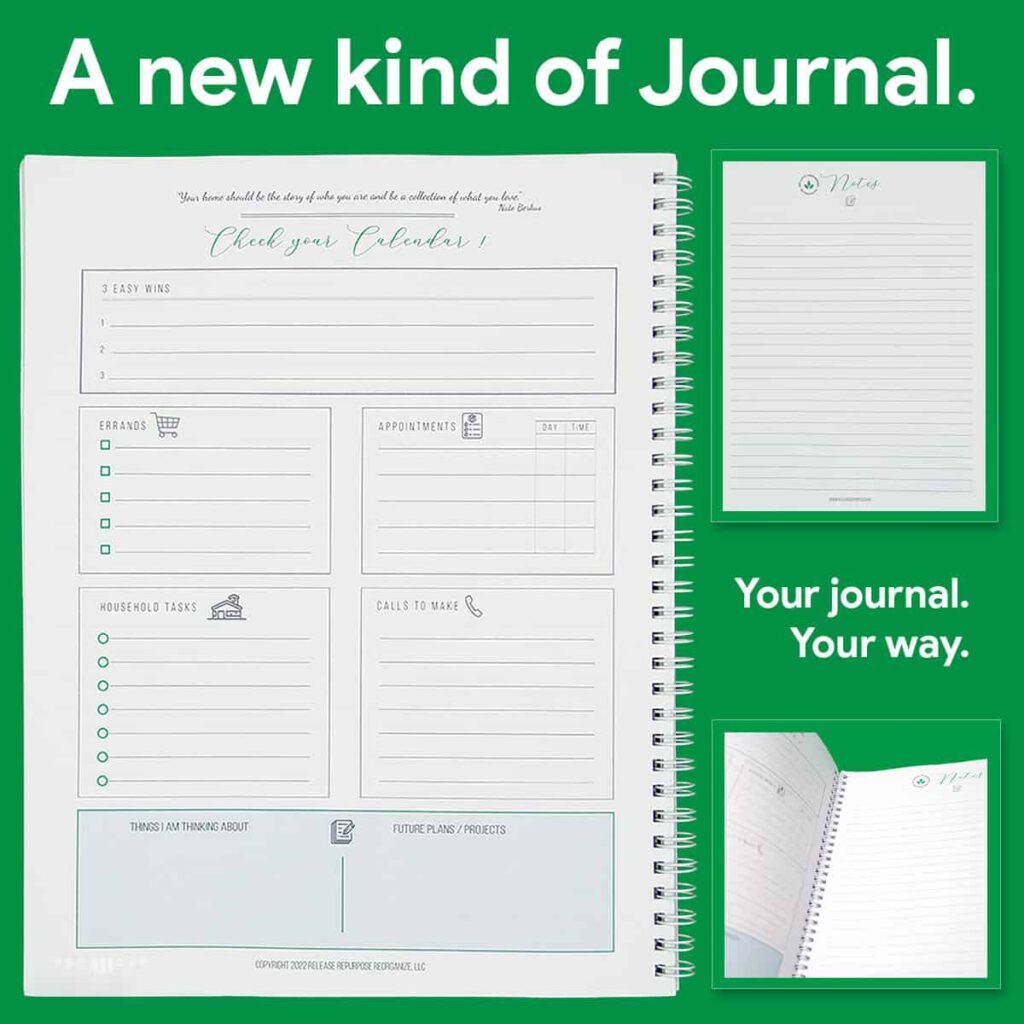 Now that you have cleared out these items from your closet let's focus on what clothing you can organize and other items you may need more right now.
Sort shirts by length of sleeve for easy access.
We all have short sleeves, quarter-length, long sleeves, and heavy sweaters displayed in various areas of our closets. Gathering these different types of shirts together will make it easy for you to know what colors you have and what is available for the bottoms you pick. Organizing your shirts by length of sleeves will help us decide what to wear, after listening to the weather forecast, of course.
Sort clothing bottoms in order by thickness.
Let's organize pants. Sorting the colors from lightest to darkest helps to make our closet more user-friendly. Some winter pants may be thicker than summer ones, so keeping them separated will help you find them quickly. Some clothing types during this time of year could be:
Capris
Cargo or Knee-length Shorts
Dress pants
Knee-length skirts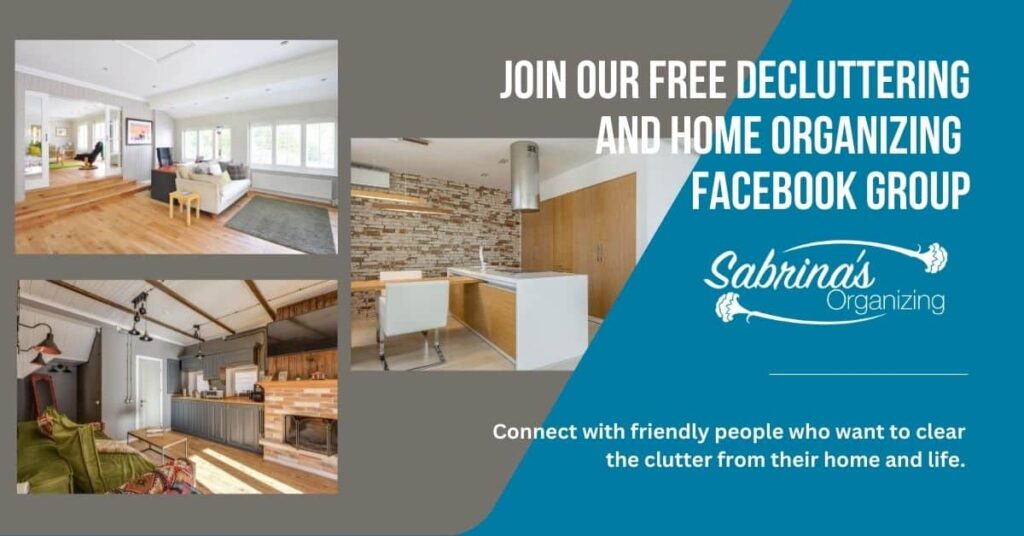 Leggings
Exercise Pants
Purge unwanted socks to make room for heavier ones.
Socks are the next clothing to organize. If you are like me, warm socks are fantastic to have in my closet. They keep my toes warm during those days of frigid weather. So, to make room for those items, I like to get rid of socks that are starting to get worn out. Holes on the heels or toes are red flags that those items need to go. Also, go through socks that do not fit well. Some socks could have shrunk or stained from dark clothing during the washing. Removing these items will make room for your heavier socks.
Tights and stockings can be sorted as well. We tend to pull them out during this time of year. So, keeping the ones that are less thick in front of the thicker ones is great for pulling easily.
Quick Easy Outfits for Busy Mornings
Group outfits together for a few different weather conditions during these months.
To get ready quickly, make a few outfits and gather them in one place. Include a shirt, sweater, and pants, a necklace, and wrap a ribbon around the top of the hangers so you know that it is an outfit. This will give you an easy go-to outfit for those running late mornings when you are still getting comfortable with your new family schedule and weather change.
Try to organize your clothing for the fall, and let me know how it works out for you. As the month progresses, you can start transitioning heavier items, like sweaters, into your collection of clothes. Doing a little bit each month will freshen your wardrobe without spending a dime.
If you are looking for tips on what should be folded and what should be hung, check out our Should You Fold or Hang Clothing for tips.
Visit our other posts below for more tips for organizing clothing.
How to Store Clothing in Really Small Spaces
How to Organize Sportswear on a Shelf
The Ultimate Closet Organization Tips for Seniors
DIY Affordable Week Day Organizer tags
5 Super Important Mens' Closet Organizing tips
Please note these are affiliate links through Amazon and at no additional cost to you, I will earn an affiliate commission if you click through and decide to make a purchase.
(Visited 2,612 times, 1 visits today)