Many people have no idea where to start when purging clothes in their closets. They look at their clothes and think, "I just don't need all of this," but when they want to start purging, the thought stops them because they do not know where to start and how to discern what item to get rid of first.
I start with simple questions that help the client think and not make an excuse. Asking them specific thought-provoking questions will help them look at their items individually and pinpoint exactly what needs to go.
Today, we will share questions to ask yourself while purging your clothes to help you decide what to keep and what to donate or toss. They are straightforward and help you look at the clothing you are saving. Let's begin!
Jump to:
First, pick up the clothing item and look at the fabric.
Then, ask these questions while holding the item to decide what to do with it.
Is it worn around the edges?
Is it discolored?
Are there holes in it that cannot be repaired?
Is the thread around the edges separating or breaking?
If you answered YES to at least one of these questions, get rid of it. Remember: Donate gently used items by visiting our Donate Your Stuff page where to give clothing section. If it is noticeably worn, trash it.
Tip: Worn 100% cotton undershirts can be cut and re-purposed as cleaning rags.
Then, recall when you wore the clothing last.
Ask yourself this question about the item.
Did I NOT wear it last season?
If you answered YES, take the item, place it in a box, and put it in your attic or basement.  Label the box "NOT USED CLOTHING" (add the date you boxed the clothing).  If you do not go into the box to find it in 6 months, you can donate the entire box.
Tip: Use a tightly sealed plastic box stored off the floor to protect from any damage from water or critters.
Now, think about the fit of this piece of clothing.
Ask yourself these questions about the piece of clothing.
Examine the overall look of the item and ask yourself, is it too big?
Is it too small?
Does it not fit on the shoulders?
Is it too short in the leg?
Looking at the waistline: Is it too wide at the waist?
Is it too tight at the waist?
Look at your back in the mirror and ask, is it too tight on the back?
Is it too loose on the back?
Raise your arms and ask is there too much fabric under the arms?
Is it too tight on the arms?
Examining the shirts, skirts, and pants, ask if the length is too short?
Is the length too long?
If you answered YES to at least one of these questions, donate it.
Tip: Go to a consignment shop to sell formal dresses and suits. You can recoup some of the money you spent.
Below is an image to share with all the questions you need to purge your clothes.
After you have gone through the questions while purging your clothes, you will better understand what you like and don't like about clothing. Make a note of what you did not like about the clothing you are getting rid of. Take the list with you when you go shopping, so it reminds you what NOT to buy. And, when you are ready to organize your clothes, visit our collection of Clothing organizing posts for handy and easy go-to tips.
What tricks do you have to get rid of clothing? Please leave a message below and share it.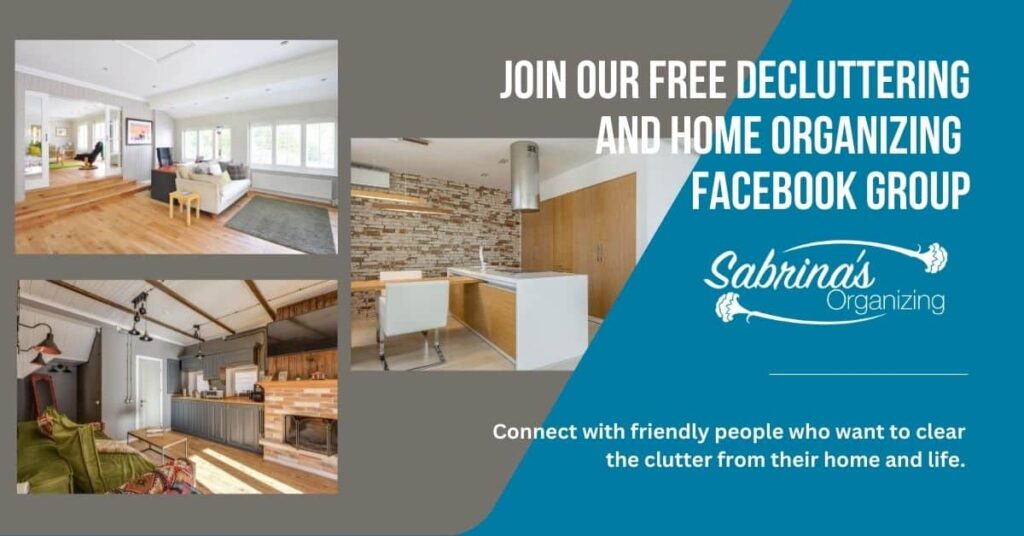 Please note these are affiliate links through Amazon and at no additional cost to you; I will earn affiliate fees if you decide to make a purchase.
Feel free to visit these other posts I found on tips to help you stop struggling with getting rid of clothes.
7 Types of Clothing You Should Get Rid of Immediately
9 Simple Ideas to Thin Out Your Closet
If You Have These 12 Things in Your Closet, It's Time to Get Rid of Them
Looking for some more clothing organization tips?
Visit some of our other closet and clothing organization posts to get inspired.
(Visited 3,963 times, 4 visits today)