While raising my two kids, I struggled with the lack of resources to help my children understand the importance of organizing their lives. As a Professional Organizer, I know first-hand how it can transform a person when they become more organized. While my kids are young adults, their organizational skills have progressed nicely after many struggles in figuring out what worked for them. I hope these children's books about organizing help your children understand the importance of organizing one's life.
I divided this post into three book categories: Organizational Skills, Organizational skills Books for Tweens/Teens, and Life/Time Management/Project Planning Skills.
Jump to:
Below you can click on the book image or the book title to go to Amazon (affiliate) to purchase it.
Please note these are affiliate links through Amazon, and at no additional cost, I will earn an affiliate commission if you click through and decide to make a purchase.
Children's Organizational Skills Books
First, these books are intended for younger children ages 5-9. Elementary-aged children.
The first book is a Classic. I even remember it when I was a kid. It's a book about how Mama and Papa are frustrated that Brother and Sister can't or won't pick up after themselves.
***AD*** The best academic planner for students! Order Out of Chaos Academic planner helps track time and tasks! Buy 1 or more today!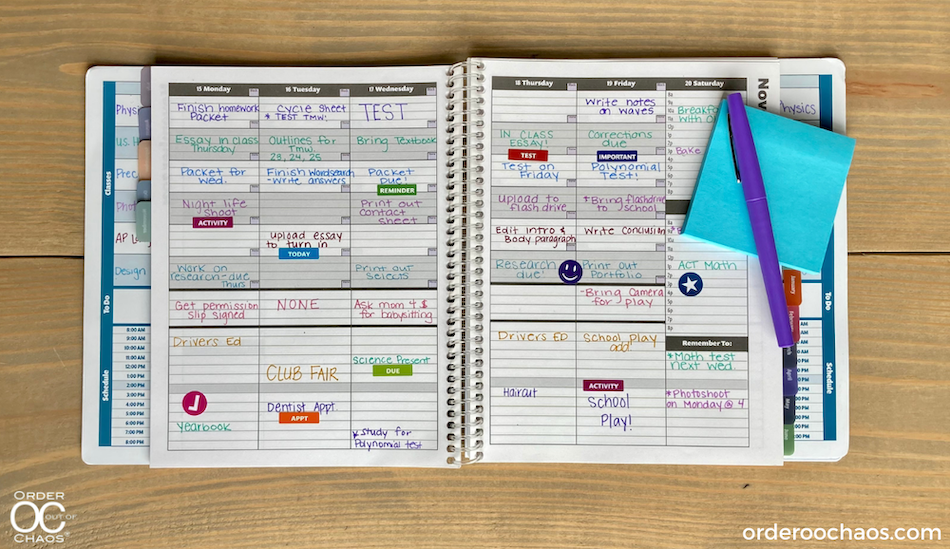 This book is described as "Discover that organization is the fastest way to fun." It's about Jumper, who has a messy room; he encounters issues playing his favorite game because of that mess.
Note: Sean Covey has several kids through teen books. Check his Author page on Amazon. Sean Covey is the son of Dr. Stephen Covey, who was famous and developed The 7 Habits of Highly Effective People.
This book is about a boy named Spencer, who has a mountain of toys but has difficulty getting rid of things.
This book is in English and Spanish. It encourages children to pick up after themselves, put things away, respect, and take care of the earth. There are tips on staying clutter-free.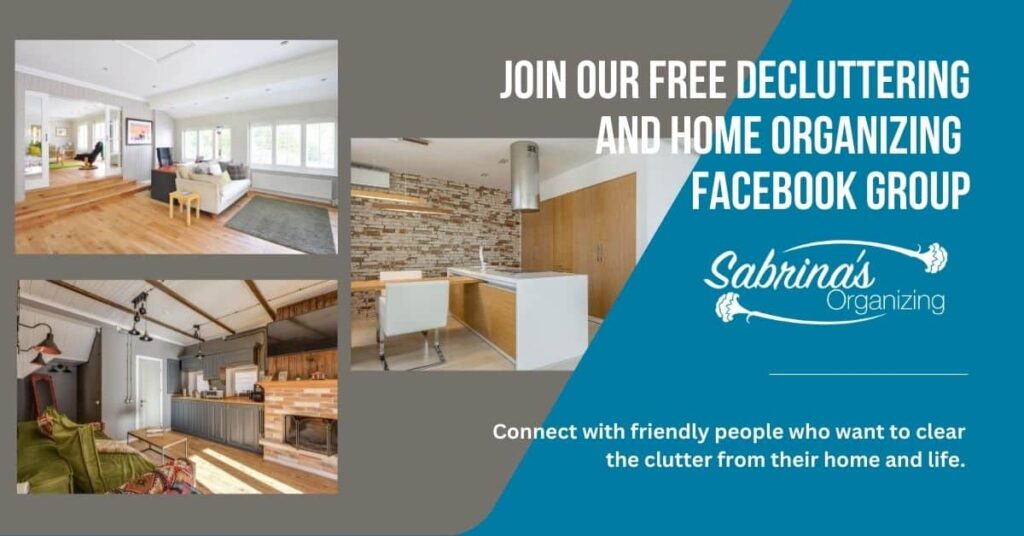 This book discusses empowering kids to conquer clutter, prioritize tasks, master devices, improve study skills, and stop procrastinating.
This book is a part of a series called Ninja Life Hacks. It is intended to help parents and young children ages 3-11 and is perfect for boys, girls, early readers, toddlers, and elementary school children.
The Little SPOT of Organization book is about a little SPOT which is an expert organizer and shows kids how to not only organize their room but their time and thoughts.
This book is all about what is inside things in a home, school, etc... It's a great book to help the child learn what is inside things.
***Update 12/12/2022: As this post when live, these two books were notified by a colleague of mine, Diane N. Quintana. She and Jonda S Beattie developed these two books for very young kids.
Diane said, in the comments below, "It is a sweet story about a child (Suzie or Benji) who has so much fun in their room playing with ALL their toys that the room is a HUGE mess! The child doesn't know how to begin putting the toys away. The mother guides the child step by step. This book teaches grouping like objects, breaking a project down into small steps, and reducing a collection of things. These are great stories for very young children."
***Update 12/12/2022: here's another book for an organizing colleague of mine, Melissa Gratias.
Seraphina wants to do it all because she fears missing out. Seraphina discovers that in trying to do everything, she is missing out on her favorite things.
Organizational Skills Books for Tweens/Teens
These Children's Books About Organizing are intended for ten-year-olds and older.
This book talks about payoffs. What if I organize my space? Then the payoff is what? This book helps teens and tweens find the 'why' in organizing to achieve consistent habit change and results.
This is specifically for girl teens. There are fun quizzes, lots of ideas, and advice to help organize their lives and keep them that way.
Life / Time Management Skills / Project Planning
These books are intended for 10 years older children and older as well.
Kids wrote this book for kids. It is for 7 to 13 years old children. It covers school issues, time management, and home organization.
This book is about Cletus and Bocephus, who are cousins, where one is organized, and one is messy. It talks about the "functional executive," which is a skill that helps us with mental processes that enable us to plan, focus attention, remember instructions and juggle multiple tasks successfully. This book will help children understand, develop, and apply organization, a vital executive function skill.
This kid's guide to the ultimate how to be a responsible person. This will also help them with etiquette and get their parents to stop nagging them. Easy tips on folding T-shirts and eating healthy meals on a budget are also in this book.
This book is about a girl and her dog. She has a plan but gets frustrated. This book offers good options for dealing honestly with these feelings and says it is OK to make mistakes during a project's process.
This book teaches life skills to kids. Decision-making strategies, the importance of chores, and much more is discussed in this book.
Well, there you have 15 children's books about organizing! I hope this post helps you figure out which books work best for your children. Feel free to visit our other organizing posts for kids on this blog.
Visit our other post: 7 games to help kids understand how to organize
Now it's your turn! Are there any other books you would recommend? Please leave a comment below.
Visit our other recent kid's post below!
Below are some other children's books on Amazon.
(Visited 117 times, 6 visits today)