Like most people, you don't necessarily have the time to finish any home organizing project right at one carved-out time. We all usually don't have the time or energy to do it all at once. I know for a fact, any project over four hours makes me tired, and I can't focus any further.
Here are five tips if you can't finish a home organizing project:
Jump to:
Tips to get your home organizing project done
Write on To Do Tasks on Paper
Write the 'To Do' tasks on paper. Then, post them in front of the area so you know what needs to be done next. This tip helps you visualize what needs to be done. It will give you direction and speed up how long it takes you to start the project again.
Use Sticky Notes
When you are stuck and don't know what to do next, write the tasks on sticky notes. Add the sticky notes to each item and place them on the thing. This tip works great with things that need to be taken somewhere or given to someone. Please write the person's name getting the item on the sticky note and add their phone number. So, if you can't do it, you can hand it off to someone else. Either way, it gets done.
Mix it up a bit and color-code the tasks. Each color could represent a task like give away, donate, or recycle. Below are options I found on Amazon (affiliate).
Schedule your next organizing session
Pull out your digital or paper calendar and write the following date and time to do the next step of the home organizing project. If you use a digital calendar, you can add an alert or reminder ringtone to the appointment so it gets your attention on those busy days.
Call a friend and ask for help.
Calling a friend for help works excellent if you are stumped on what to do next. Others can give you a fresh look at your space. After you finish that step of the project, stop, email, or call and schedule time with them to come over and help you complete your project.
Group items into to-do task piles.
Make a sign that says "To Donate," "To Give Away," "To Recycle," or "To Trash." Sometimes we go through organizing tasks and forget to write what each pile is, so making a point to label the collections after you stop will help you remember what needs completing.
Taking steps to figure out what's next if you can't finish a home organizing project helps keep your mind focused on the future task at hand. Since I am only there for a few hours, my clients can take it upon themselves and do the following before our next homework meeting.  They will be one step closer to getting the room organized.  
Now it is your turn: What do you do to remind yourself of the following steps to complete a home organizing project? I would love to hear your comments below.
Are you looking for help virtually? Check out our virtual organizing services. We can schedule a time to help you get that space organized.
Please note these are affiliate links through Amazon, and at no additional cost, I will earn an affiliate commission if you click through and decide to make a purchase.
Visit these additional posts for more tips:
Eight 30-Minute Home Organization Projects by The Container Store
17 Weekend Organizing Projects to Tidy Up Your Home by Better Homes and Gardens Magazine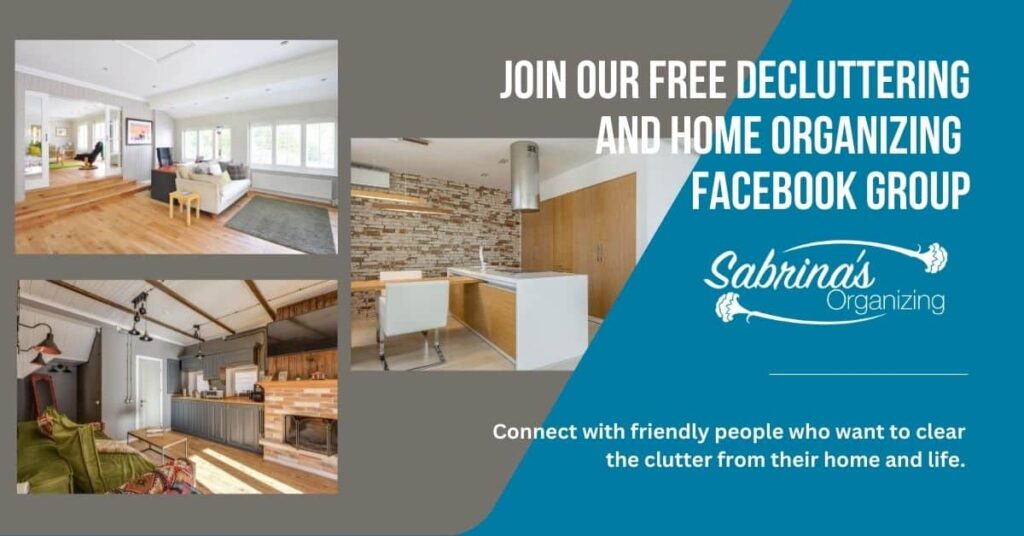 (Visited 533 times, 1 visits today)