Here's another series I am starting this year; it's called "Top Spots."  The first post in this series will be "Top Spots To Clean To Stay Healthy This Winter."  Yes, I know, who wants to clean, right?  But it is necessary to keep your home environment healthy and in turn, keep you healthy. First, let's talk about what the difference is between cleaning disinfecting and sanitizing. Did you know there was a difference between cleaning, disinfecting, and sanitizing? Here is the simple definition of each.
Cleaning doesn't take away all the germs, but it does lower the number of germs in your home.
Disinfecting uses chemicals to kill germs on items though it doesn't clean surfaces.
Sanitizing is the process when you clean or disinfect an area to reduce the number of germs on it to a safer level.
Wasn't that interesting? We will be focusing on cleaning today. So, here we go.
Routine cleaning works best to help you keep germs at bay.  If you don't have time to clean from top to bottom in your home, focus on these areas.
BATHROOMS
Toilet
Tub
Sink
Floor around the Toilet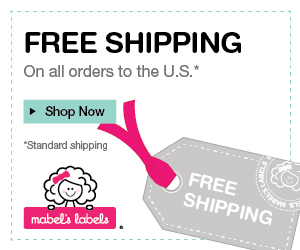 KITCHEN SURFACES
Kitchen counters
Kitchen sink
Cutting boards
KNOBS AND HANDLES GALORE
Door Knobs
Cabinet knobs
Toothbrush handles
Faucet handles
Oven knobs
Toilet handle
FABRICS
Sheets / Bedding
Dishtowels
Tablecloths
Bath towels / Hand towels / Wash clothes
Throws
Winter gloves
Winter Coats
SWITCHES AND PULLS
Light switches
Pull strings for fans and ceiling lights
TECHNOLOGY
Want to Organize Your Home But Are Stuck? Check out this product! You can do one card task a day and get it done!

Visit Release Repurpose Reorganize (affiliate) website to purchase these motivating deck of cards.
"A desk is capable of supporting 10 million bacteria, and the average office contains 20,961 germs per square inch, according to research." 
Laptop keyboard and mouse
Phone display and case
Tablet display and case
Television remote controls and on buttons
Calculator keys
Telephones
OTHER INFORMATION
Washing your hands often, of course, is crucial to keeping yourself healthy this winter as well.
"Handwashing is like a "do-it-yourself" vaccine—it involves five simple and effective steps (Wet, Lather, Scrub, Rinse, Dry) you can take to reduce the spread of diarrheal and respiratory illness so you can stay healthy."
Did you know there is a Global Handwashing Day?  It's on October 15, 2019.
I hope this helped you get your home clean so you can stay healthy this winter.  Let me know if I missed other areas in your home by leaving a comment below.  I would love to hear from you.


Please note these are affiliate links through Amazon, and at no additional cost to you, I will earn affiliate fees if you decide to make a purchase.
(Visited 827 times, 1 visits today)