****Visit our "Disclosure Policy and Cookies" for details. Affiliate links appear on this page from Google Adsense, Amazon, Order Out of Chaos, Impact affiliate members, Release, Repurpose, Reorganize, and Shareasale affiliate members.****
Starting the year off right is so important to achieve your home and life organization goals. It gives you a good foundation and motivation to make the rest of the year an organized success. Here are four tips to achieve your goals for an organized life. Let's begin.
Jump to:
Set realistic Goals for an Organized Life.
Determine your final organizing goal and write it down. This organization goal would be your 5-year plan goal. Ask yourself, "Where do you want to be in 5 years?" Then, for this year's goal, find an organizing goal you will need to make now to get you to this final organization goal. This goal would be your goal for this year. By making realistic goals, you will have a clearer and more defined vision of what you want this year and, as a result, be able to make them a reality.
Visit our SEVEN SIMPLE QUESTIONS TO MAKE YOUR GOALS STICK for help.
Make a house rule to keep the floors cleared of clutter.
The small items in the home are usually the issue when it comes to keeping the home organized. Removing the small items laying on the floor from last year is the priority. Then, make a house rule this year to find a home for every small item that comes into the home. By creating this habit, it will help you clear the clutter throughout the year and help you reclaim your home.
Be a friend to your notepad.
Many people keep all their to-dos in their minds. By doing this, they get overwhelmed about what needs to be completed in their lives. Writing down items you need to do ultimately gives you the strength to go and do them. Start with today's to-do list. See how it works. Any unfinished tasks today, move these tasks to tomorrow. By making to-do lists, you will be more inclined to do them and get them out of your mind and into action.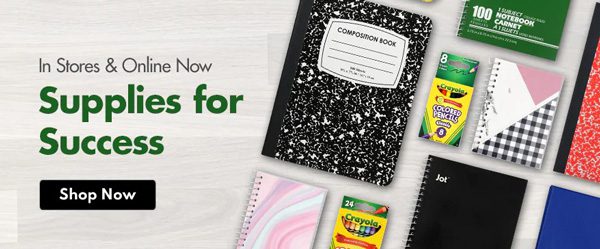 Make conscious decisions about everything you hold in your hand.
Working with many clients over the years, I realized there is one phrase that comes up most often in our consultations. That phrase is "I will put it here FOR NOW." After a few meetings from this mentioned phrase meeting, the item usually hasn't moved; I draw attention to that fact that this thing hadn't moved and they meant to put the item there. And, to change this pattern, they should ask themselves, "where does this object work most efficiently in my home?", before putting the item down anywhere. This way, it will be in a place where it is most likely to go. Making conscious decisions help to prevent laziness and procrastination and will keep you on track to keep your home and life organized.
***AD*** The best academic planner for students! Order Out of Chaos Academic planner helps track time and tasks! Buy 1 or more today!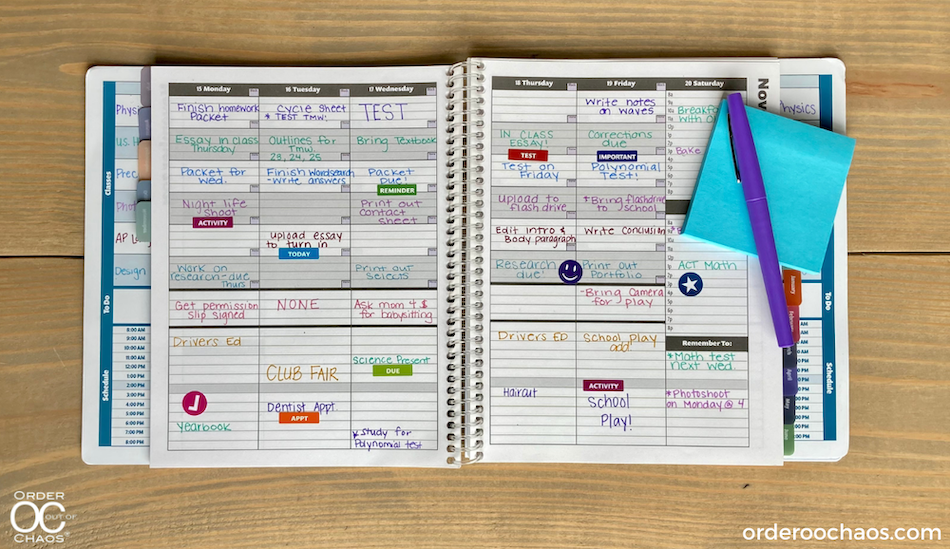 "Out of clutter, find simplicity. From discord, find harmony. In the middle of difficulty lies opportunity." - Albert Einstein
Click To Tweet
By doing these four tips, you will be well on your way to achieving your goals for an organized life this year.
What tips do you use to help you stay focused on organizing? I would love to hear from you.
Please note these are affiliate links through Amazon, and at no additional cost to you, I will earn affiliate fees if you decide to make a purchase.
Feel free to visit our other goal setting advice!
(Visited 404 times, 1 visits today)