My recipes are getting pretty popular this year! I am so grateful for the shares and the people trying them out. It has been a year of cooking and sharing. I hope these post shares recipes you may not have tried before. Thank you for being along the right!
Jump to:
This recipe was created because I had two servings of short ribs available in the freezer I needed to use. This is delicious and can easily be made during the week.
The fourth recipe is a slow cooker soup dish. Great for winter and all year long, mainly because it is a vegetarian/vegan recipe. It's an easy go-to recipe with many pantry items on those Meatless Mondays.
This recipe is excellent for people who like to grow broccoli in their gardens. This recipe uses broccoli leaves. You may wonder, why? Well, broccoli leaves are enormous and can take up a lot of space in the garden. So, cutting them back and cooking with them is an excellent option for a dish. It allows you to use the entire plant while the broccoli grows.
The next popular recipe is one I never thought would be popular. But people love their Cucumber tomato and feta salad with chickpeas! This one is great for spring and summer, especially warm days.
The number one most popular recipe is a great cabbage and asparagus one! I had to add a little bacon to the recipe. It gives you so much fiber and allows you to have leftovers the next day. The leftovers are so flavorful too!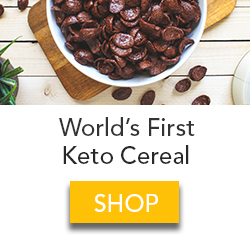 Closing:
Well, there are my five most popular recipes for this year. Feel free to visit our new recipes in the coming year! And check out our social media channels on Facebook, Instagram, LinkedIn, TikTok, YouTube, and Pinterest, where we share videos and tips!
Visit our other recipe post below for more inspiration!
(Visited 27 times, 1 visits today)