****Visit our "Disclosure Policy and Cookies" for details. Affiliate links appear on this page from Google Adsense, Amazon, Order Out of Chaos, Impact affiliate members, Release, Repurpose, Reorganize, and Shareasale affiliate members.****
This year was a unique year for Sabrina's Organizing. We focused on doing DIY home organizing (Affiliate Link) and upcycling projects on our DIY Friday series, and it was a huge success! And, we are so grateful to all our visitors for helping us try this new avenue and sharing with us your excitement about this new venture.
We have done DIY projects for the last few years and shared a unique collection of popular DIY Projects. If you want to see the other popular posts, click here: 2020, 2019
We had a loss in our family, and while clearing out her home, these two beautiful mid-century modern dining room chairs were going to be tossed. I rescued them, updated them, and gave them to my cousin for a birthday present! They are now proudly displayed in the living room for guests to enjoy. See all the ways we cleaned and updated the paint on these beauties.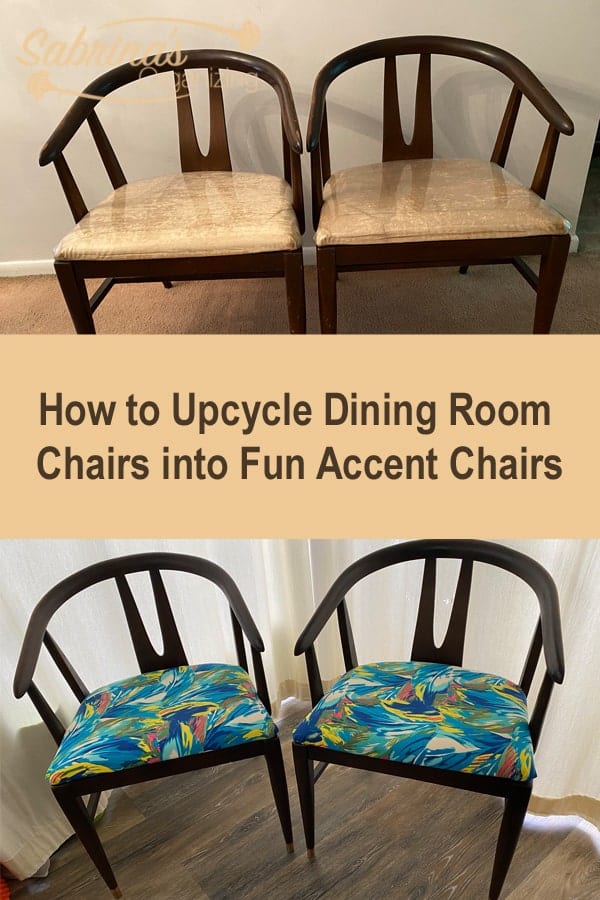 This project has been on my list of things to do for a while. It is my husband's area, and I needed his help before getting this small shed organized. Click-through and see how we remove stuff from the shed floor and onto the wall.
This drawer organizer project is still in use, and I love it. There is a removable divider where we remove all the silverware each year to clean it out. It has been holding up well.
This was a project I did during COVID lockdown to create storage in my three-season room. I used three benches and added cushions to make my banquet seating. Visit and see the details of this DIY project.
This project helps me get my ideas out of my head and figure out how to make a new DIY project come to life. Visit this post to see how I made this very affordable removable markerboard (Affiliate Link).
This project helps me divide my office from my family room. The project is made of vinyl planks, and we used glue and small nails to attach it to the back of my craft armoire.
In the middle of the year, I started wanting to upcycle soup cans and other things to repurpose them to help people organize their homes on a budget. This one was the first of my creations.
**AD from Cricut Maker**
This one is special because the crochet lace pillows were a piece of my childhood. I carefully cut them up and added them to repurposed wide-mouth mason jars (Affiliate Link) to create hurricane lamps with battery-operated lights. It was a 100% repurposed project, and boy, was it fun to make! A little messy but fun!
Here is the second DIY soup can upcycling project. For this one, I used acrylic paint and added decorative rope, and repurposed bouquet silk flowers.
And, finally, the number one most popular DIY Project was DIY Boulder Address Plaque.
This project was a rock that I got from my Brother's backyard, and we added our address to it, and it is proudly displayed in our rock garden near our lamp post.
Wow! Isn't that a great collection of DIY projects, right? Thanks to my in-laws for giving me some of these items so we could bring them back to life and make them functional again.
Now it is your turn! Which one is your favorite? Which one would you want to try? Please leave a comment below. We would love to hear from you!
Sabrina's Organizing has new social media channels!
We have a new social media name for DIY Projects called "Organizing on a Dime." Cool title, right? Eventually, we hope to have a DIY Project blog separate from Sabrina's Organizing for all these DIY projects! Our social media channels for this site are Twitter, Facebook, and Instagram! Feel free to follow us and check out our new and older DIY Projects.
If you still want to see our DIY projects and home organizing (Affiliate Link) tips, you can keep following our Twitter, Facebook, LinkedIn, TikTok, YouTube, and Instagram accounts! These channels are where we share home organizing (Affiliate Link), Recipes, and DIY projects as they become live.
**AD**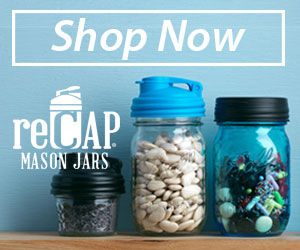 Please note these are affiliate links through Amazon, and at no additional cost to you, I will earn an affiliate commission if you click through and decide to make a purchase.
(Visited 55 times, 1 visits today)