It is February, and this is a friendly reminder to gather your tax return paperwork. Gathering all the paperwork for your tax return can easily get disorganized. An easy way to organize the paperwork may be to organize them in an accordion folder. To separate the income from deductions, you can divide them into sections. This post will help you determine the best sections to include in your tax return paperwork accordion folder, depending on your tax situation.
Jump to:
Why should I organize my tax return paperwork?
Keeping these tax return paperwork organized will save you time in the long run. If you don't believe me, below are the benefits of organizing this part of your life.
Saving you time. Organizing your paperwork will help you save time when you have to prepare your taxes or if you get audited.
Knowing exactly where your paperwork is. Did you ever lose a piece of paper and get frustrated because it wasn't where you thought it was? This will not happen when you have a specific place for these supporting papers.
Reducing stress. Organizing papers and receipts may seem daunting, but you will reduce stress when looking for things in the long run.
Easy to remember years passed files. If you use the same system yearly, you will easily spot the supporting tax papers you need if you have to refer back.
No need for a computer. Keeping the physical paperwork together with the tax return will make it easy to find everything.
Reduce the cost of preparing your taxes. If you organize your paperwork well, you may even be able to do your taxes through an app like TurboTax.
The easy way to organize the tax return supporting paperwork.
Covered accordion folders are easier to transport, and you are more likely not to lose the papers. Below are two options, one for someone who doesn't do itemized deductions and the other for someone who does.
No Deduction Accordion Folder
5-Tab Accordion Folder: You can easily purchase a 5-tab accordion folder with a lid if you don't have deductions. These are the 5 tab ones below from Amazon.
Itemized Deduction Accordion Folder
13-Tab Accordion Folder: If you itemize your deductions or have a more complicated tax return, going with the 13-tab accordion folder works best, like the ones below from Amazon.
Let's break down the tab names for the no deduction and the itemized deduction person.
How to organize a 5-Tab tax return supporting paperwork folder for no deductions.
Below are the sections you should have if you do not deduct anything. The Tab Names are in bold below. All these items below can be stored in one tab called "Income," You can divide the section into one or two tabs depending on your income forms.
The income section tab should include the following:
W-2s - Wage and Tax Statement from your employers. You could have several of them if you worked several jobs throughout the year.
1099MISC - If you received income from a rental property, received prizes and awards, other income payments, Medical and health care payments, Crop insurance proceeds, Cash payments for fish (or other aquatic life) you purchase from anyone engaged in the trade, or business of catching fish, the cash paid from a notional principal contract to an individual, partnership, or estate, payments to an attorney and any fishing boat proceeds.
1099NEC - nonemployee compensation. These forms are sent to certain nonemployees, such as independent contractors.
1099R - retirement distribution - if any of these apply to you, you will probably get a 1099R. Profit-sharing or retirement plans, Any individual retirement arrangements (IRAs), Annuities, pensions, insurance contracts, survivor income benefit plans, Permanent and total disability payments under life insurance contracts, Charitable gift annuities, etc.
1099INT - Interest Income - Any bank or financial institution you get paid over $10 a year.
1099S - Selling a home - a tax document to ensure that the full amount received for a real estate sale is accurately reported.
And some other uncommon ones.
Add a tab section for each of your tax returns.
Create a section for each of your tax returns for easy access in your accordion folder. Below are the ones you probably have.
Federal Tax return
State Tax return
Local (city) Tax return
Tax Summary Report or Bank Statement/Credit Card Statements Tab.
If you use Quicken or QuickBooks, or any other financial management application, you may have a tax summary report you want to add to your accordion folder. Create a section for that as well.
Bank statements and credit card statements. Adding these statements to a section in the binder can also be helpful if you need to refer to them later.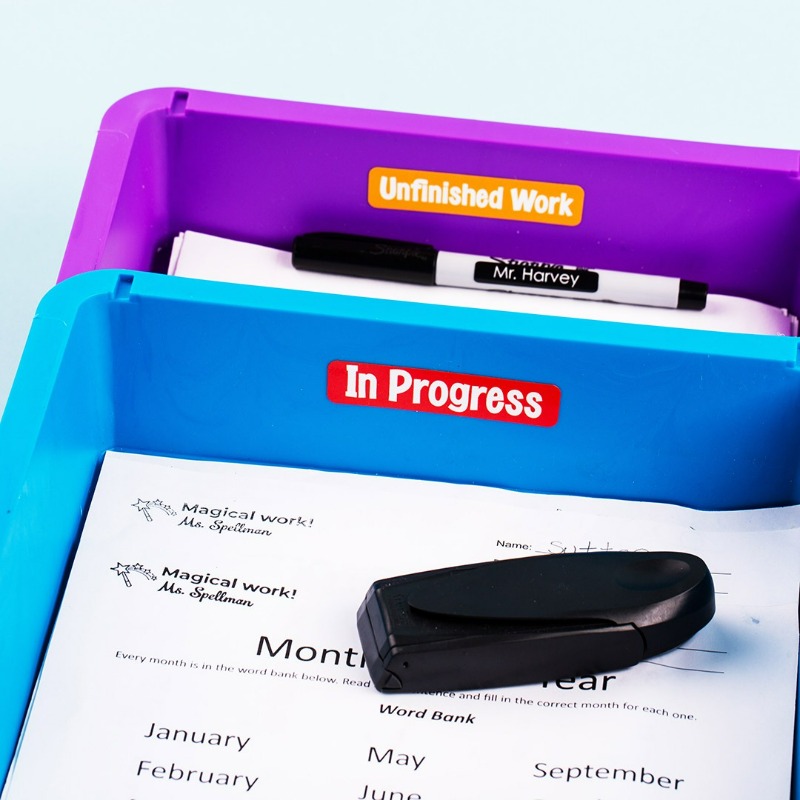 Now, let's review the tabs for the itemized deduction folks.
How to organize a 13-Tab tax return supporting paperwork folder for itemized deductions.
If you itemize your deduction, you must use the 13-tab accordion folder.
In addition to the Income sections in the section above, you may need these tabs topics below.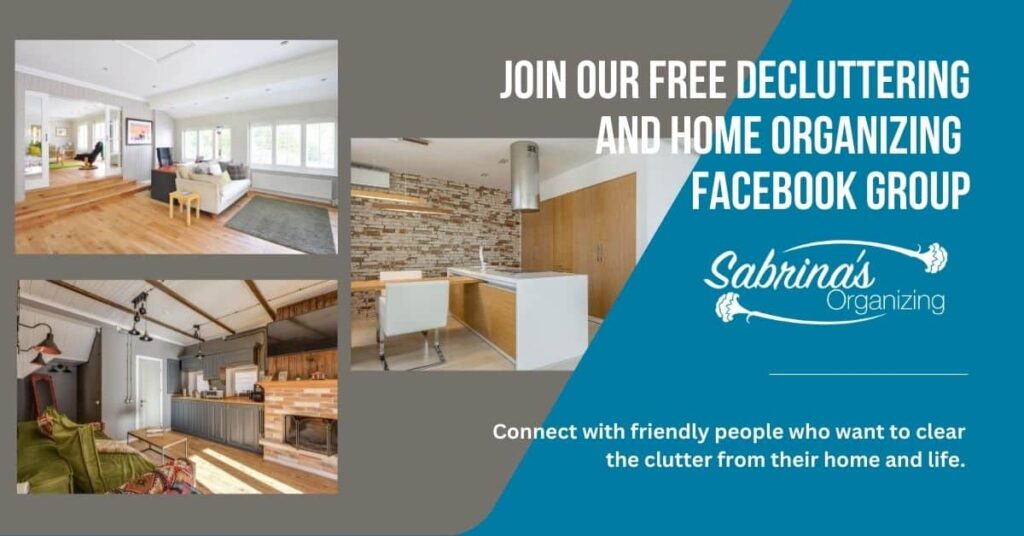 The deductions section tabs:
Charitable deduction - cash and donated items (keep copies of letters from Charitable Contributions)
Medical Deduction (Medical papers) - All the paperwork can be placed here.
Real estate taxes paid and Mortgage interest paid - Paperwork from the Mortgage Company
Refinanced taxes paid
Home Office Expenses - You may need this section if you work full-time from home.
Other informational forms you may need to organize.
You may need to organize and include a few more forms in your accordion folder.
If you go to college or you are paying for a child in college, there are a few forms you may also receive.
1098T is for people who have paid college tuition
1099Q is for people who distributed money from a 529 plan or Coverdell ESA, which lists the number of distributions in a given tax year.
Small Business Expenses can be separated into their own accordion folder. Check out my small business blog post to help you with that accordion folder.
As you complete your accordion folder, you can use those tabs each year for a consistent process for years to come. Organizing these tax return papers in an accordion folder will help you keep track of all your important tax paperwork for your accountant or if you do your taxes. It will help him/her and you be able to go through your tax return more simply, even in the most complicated tax return.
Visit our other tax prep and storage posts below.
(Visited 198 times, 1 visits today)