We remodeled our kitchen. So, being the professional organizer I am, I decided to collect lots of stuff that would help me organize my kitchen precisely the way I wanted it. Well, I think I overdid it! I returned what I could.
After the organizing was complete in the kitchen, I decided to keep the rest of the organizing stuff because a relative, who was moving into their first house at the end of the year, may need it. Does that sound familiar? I kept items just in case another person might need it.
And now it is a year later; I asked them again if my family needed anything. They said no. Great! Now I should be able to get rid of most of it, right?
So, I mentioned to my husband that I wanted to go through the piles of organizing stuff in our storage closet and pull them out. He said, "Why? There isn't that much." I chuckled and then, showed him this:
Oh, I forgot to mention: The empty boxes that I stored there as well, because of small appliances and other gifts we received last Christmas. I didn't even want to take a picture of that. Yuck! Plus, my husband got right to it and started breaking down the boxes and adding them to the recycling bin before I even finished pulling stuff out. He's great that way.
After I emptied all the stuff into the family room. It made me nervous looking at it all. Yes, me, an organizer, who has seen it all for 20 years, I got nervous. It took up almost the entire floor space in my room. It was scary to have to decide what needed to go and what could stay truly. What if I got rid of something that I can use in my kid's room, or in my room? But I soldiered on started.
Tip: Assign one organizing bin for smaller organizing supplies you may need. Store it in the garage or basement for quick organizing projects in your home! But, not this big. This pile is way out of hand.
1st Organizing Issue:
The tricky part of organizing this stuff for me was letting go of picture frames. I love picture frames and am always updating and rotating them. But these were ones I didn't use in years. BUT may use in the future. The same old story, right?
Solution:
To help me let go of these picture frames, I decided to frame some artwork, and then donate the rest of the picture frames.
2nd Organizing Issue:
My other struggle was the sentimental state/country plates. In our old kitchen, we would have an entire wall dedicated to the places we visited. But, with our new kitchen, we don't have the wall space to do that and nor do we want to.
Solution:
So, since it was Thursday when I did this, I decided to take pictures of the different items I wanted to give away and share them with those on my social media accounts using #TBT. Then, I was more willing to get rid of them.
This task took me about 1.5 hours:
I pulled out the items.
I went through each of the bins and the other items.
And, DECIDED on what to do with it.
Here is the after picture I took of what I am keeping. Pretty good. I am proud of myself and my husband for helping me get rid of what we didn't use. (UPDATE: my husband decided not to keep the sorter, so that's gone! Woohoo!)
I hope this shows you that professional organizers also struggle with organizing issues when it comes to getting rid of stuff. But, by making a decision and taking action on the item, you too can clear out the clutter. And only keep the things you truly want.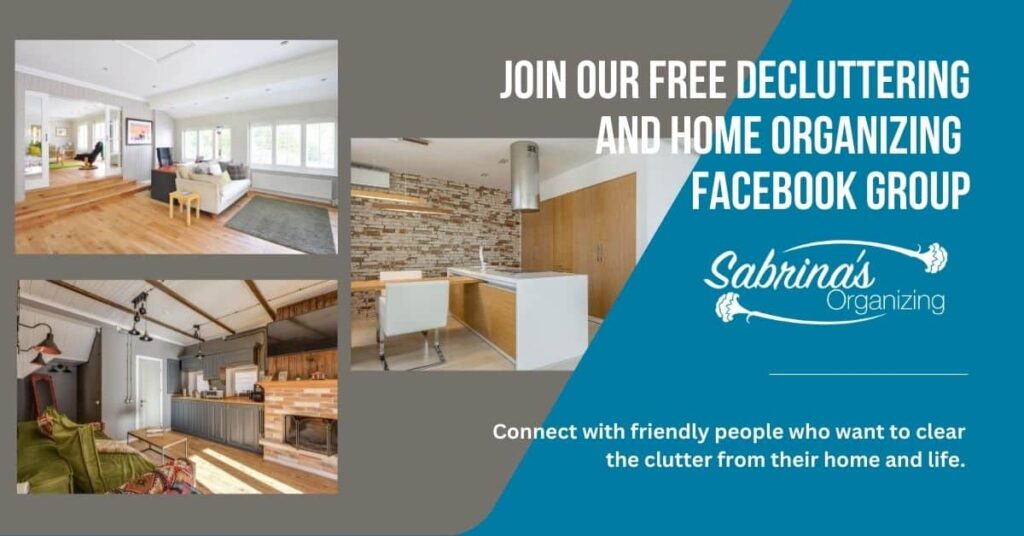 Feel free to read our other posts that may interest you.
How I Managed 6 Weeks without my watch
How to Use Catch-All Bins in Organizing
Things to Label in a Well Organized Home
If you are looking for professional organizers to help you, check out NAPO.Net and search for people near you.
Please note the link above is affiliate links through Amazon and at no additional cost to you, I will receive affiliate fees if you click through and decide to make a purchase.
(Visited 8,241 times, 1 visits today)