I waited patiently all summer to have some time to replace and reorganize my outside cabinet storage unit next to my shed. But, unfortunately, it was so disorganized that when I tried to open it to find something, I would just get disgusted at the site to close it again immediately. Ugh.
I was able to get to it. This cabinet holds things for gardening, pruning, and watering my mulch beds and vegetable and herb gardens. I finally had the time and money to get what I needed. But, I didn't want to spend an arm and a leg on the products I needed. So this is how I did it. Read the tips below to see how we organized this exterior cabinet storage organizing affordably.
How to Cheaply Organize an Outside Cabinet Storage
Find an affordable outdoor cabinet online or in a retail store.
I found a great larger cabinet from a home improvement store for about $129.00+tax.
Buy outdoor storage containers from a discount store.
Then, I visited my favorite discount stores, searching for the appropriate bins that are not only decorative, durable, and also affordable. I planned on having various sizes and types inside this cabinet to hold various items, so I went down and bought items from the clearance section of discount stores. I found these Nesting bins (6+ of them) for 6.00 + tax. ) Perfect!
Use clear bins with different colored lids to help organize the cabinet.
I found these metal-colored bins on clearance for 5.99 - 7.99+tax each and this oval silver bin for 16.99. I didn't mind the different colors because I figured it would be easier for me to direct my kids(and husband) where things are in the cabinet like "Honey, please get me the red-handled clippers in the white bin. "
Repurpose cleaned paint buckets to hold soil and bird food.
I transferred cheap paint buckets for birdseed and soil at the bottom of my previous storage cabinet to the lower part of this cabinet. It cost $0.00.
Then, I went to town labeling the shelves, the bins, and the containers. Labels, Labels, Labels. Woohoo! The label I even had on hand so it costs $0.00.
The result wasn't magazine-ready, nor was it matchy-matchy, but it was functional and affordable, as you can see above. And, I only spent less than $200.00 for all of these items and the cabinet.
I often remind my clients to be organized doesn't mean you have to spend tons of money or make it look magazine beautiful. It just needs to be functional and maintainable. And, if you are flexible in what your space will turn out to look like, you can even save money in the process.
**AD from Cricut Maker**
UPDATE: Visit our other post, SUPER EASY WAYS FOR OUTDOOR STORAGE CABINET ORGANIZATION, to see the updated area.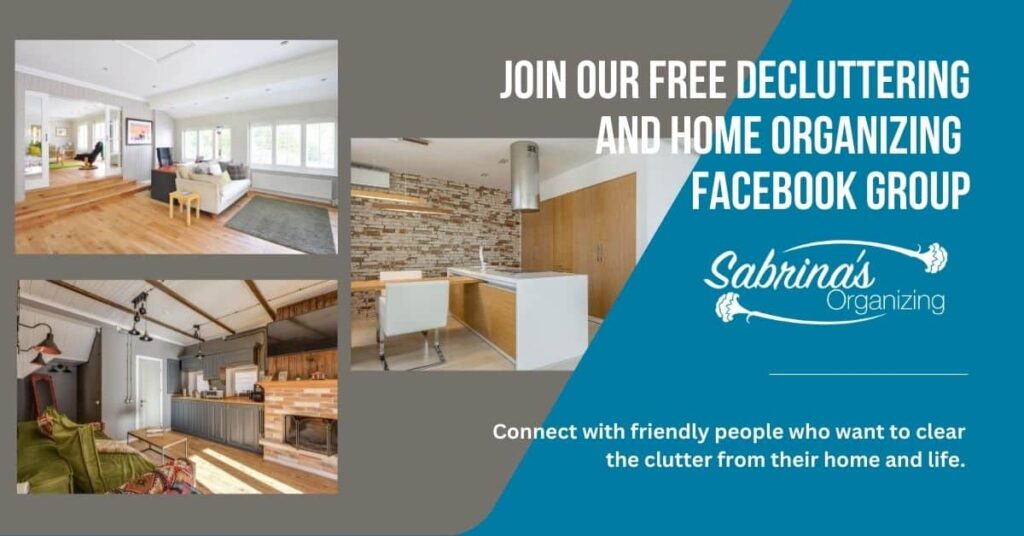 Feel free to read more about backyard organizing:
11 ORGANIZING TASKS TO DO BEFORE THE GARDENING SEASON
11 Ideas for Organizing Your Shed

AMAZING BACKYARD TOOLS TO MAKE LIFE EASIER
HOW TO HAVE AN INCREDIBLY ORGANIZED BACKYARD CHALLENGE
Please note these are affiliate links through Amazon, and at no additional cost to you, I will earn affiliate fees if you decide to make a purchase.
(Visited 3,714 times, 1 visits today)