****Visit our "Disclosure Policy and Cookies" for details. Affiliate links appear on this page from Google Adsense, Amazon, Order Out of Chaos, Impact affiliate members, Release, Repurpose, Reorganize, and Shareasale affiliate members.****
This month's challenge is to go outside and clear out the messy areas of your backyard. I have broken this challenge into 5 mini-challenges, so it's not as intimidating. Good luck! Here are the mini challenge zones to help you get your backyard super organized.
Jump to:
First, start with your tool zones.  I call these areas "Tool Zones" because, as you know, there are many tools in the backyard, and they may be stored in different areas of the backyard.
1st mini challenge: The Tool Zones (shed, cabinet, and other tools):
Go through and gather your tools and place items together.
Are your tools in the same place? Do you have specific tools for specific tasks? What tasks do you do, and what tools do you use for those tasks?
Here are some of my posts to help you with this part of the challenge:
Outside cabinet storage organizing on a shoestring budget
2nd mini challenge: Gardening and flower bed zone:
Go around your gardening and flower beds and see if there are any changes you can make to help you save time with your tasks.
Is the hose nearby? Does it need to be closer to certain frequently watered areas? Should there be extra mulch or rock in certain areas? What areas need work? Write down the list of areas that need to be modified. Then, determine what the priority is.
**AD from Cricut Maker**
Here are some of my posts to help you with this part of the challenge:
Fun, Cheap, and easy practical outdoor gardening ideas
Organizing a Raised bed garden
3rd mini challenge: Cleaning the items outside:
There are many pieces of furniture that need to be cleaned before use. Chairs, tables, kid's play sets, grills, etc... are some examples.
Walk around your backyard and pretend you just came outside. What areas need the most attention? Now, let's list the areas that need to be cleaned.
Here are some of my posts to help you with this part of the challenge:
How to easily clean your grill - the complete guide
**AD**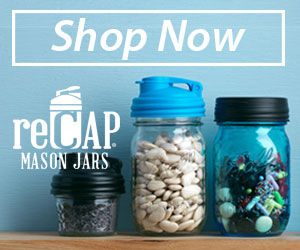 Winterizing your home (free checklist)
4th mini challenge: Outdoor toys zone:
This area includes the pool toys, balls, bats, etc... that may be stored outside.
How are those pool toys? Are they worn out or torn? Do they function anymore? Have the kids or adults, for that matter, used them? Look for all the balls in the backyard from inside the outside cabinets and on the ground lying around. Are there any you can get rid of? Do they all have homes?
The 5th mini-challenge: Relaxing and sitting zone:
This is for the grown-up areas. The conversation areas, the dining areas, and the areas to just relax.
This area is your fun area. Your reward for a job well done. Add a new fountain or a pretty fire pit to the area. Outdoor area rugs are great too. Make this area an oasis you want to visit each evening after work.

I am so excited to share with you these awesome Professional Organizers posts that will also help you with organizing your backyard. Feel free to click through and check out their posts and blogs.

Well, that's it for this month. I hope this helps you make your backyard a relaxing and fun place. Please leave a comment or question so I can help you with the obstacles in your backyard. I would love to help.
(Visited 828 times, 1 visits today)