****Visit our "Disclosure Policy and Cookies" for details. Affiliate links appear on this page from Google Adsense, Amazon, Order Out of Chaos, Impact affiliate members, Release, Repurpose, Reorganize, and Shareasale affiliate members.****
Growing up I found myself always looking for school supplies.  Pencils were never in one place, scissors were never around when you needed them.  When I had to do a project, it was always a mad rush to the nearby store to buy what I needed.
When my kids reached school age, I decided that I wanted my kids to have all the supplies they needed when they needed it.  And, portable so they could take it to their bedroom or in the kitchen or in the basement.  So, I create this school supply organizer for home.
First, I went and organized the supplies I already had.  The supplies were in several places - the playroom, the office, the kitchen. I gathered them all together and then sorted them by type.  Here are some of the categories: Pens, pencils, highlighters, dry erase markers.  While sorting them, I used a piece of paper and opened each one of the markers and marked them on a piece of paper to make sure they worked.  Yes, it took a little longer, but some markers were dried out and really old so it paid off to get rid of them before placing them in an organizer.  No one wants to grab a marker that is dried out.  It also helps to see which markers are in low supply.
Before school begins, test markers to make sure they didn't dry out over the summer.
I bought a storage desktop carousel at Michael's. It was on sale for $27.00.  Pretty affordable and looked nice.  It had lots of compartments which I loved and the compartments were different sizes which helped too.
Home disorganization will affect the student's ability to complete school assignments.
I then went to town and placed the items in different places depending on how much space I needed.  I used the hooks for the binder rings that would hold hole punched index cards. I had a place for pencils, pens, markers, colored pencils, highlighters, erasers, paperclips, calculator, rulers, scissors, and glue sticks.  I did label the sections as well with a label maker (Affiliate Link) to help remind the kids where things go of supplies disappeared.  As you can see the scissors are in use right now.  The project took about 1.5 hours.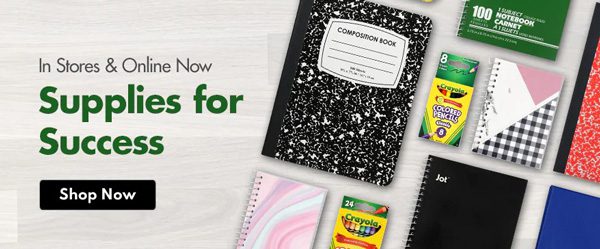 By making your own school supply organizer, it will help your child be able to successfully find supplies they need for assignments easily. It will also help you not have to hear, "Mom, I can't find a red colored pencil", "But, Mom, we don't have ...."
***AD*** The best academic planner for students! Order Out of Chaos Academic planner helps track time and tasks! Buy 1 or more today!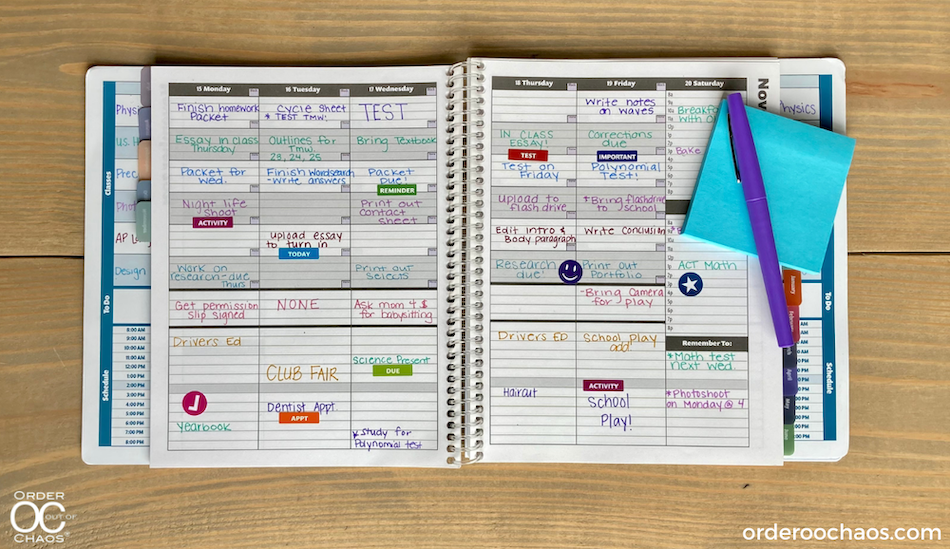 To create your own school supply carousel, here are some you can buy at Amazon.com.  They all are unique and can hold many items to help your student succeed in homework assignments. (Note: if you purchase these items, I will receive a commission from Amazon.)
(Visited 1,287 times, 1 visits today)