I love when I can give something to someone that they want, can enjoy, and will not become cluttered in their home. Today, I want to challenge you to look at gift-giving differently. Let's start by minimizing how much we give one another and, in the process, help our loved ones reduce clutter in their home. Some of these items are cheap, and others are more expensive. I'm dividing these gift ideas into four sections: Home Gift Ideas, Self-care Gift Ideas, Practical Gift Ideas, and Organizing Gift Ideas You can select the section you want in the Jump to section. Let's get started!
Visit our Tons of No Clutter Gifts for the Holidays for even more gift ideas!
Jump to:
NOTE: there will be links to Amazon (affiliate). If you click through, I will receive a small referral fee at no cost to you. Happy shopping!
Small Home Gift Ideas
The first section is small home gift ideas. Some of the home gift ideas can be used for various rooms in the home. See the list below.
Candles in glass jars
They are not just a great option; they also can be used for backup if the power goes out. The candle below is made with beeswax.
Photo picture frames
If your loved one loves pictures, share a photo in a picture frame they can hang on the wall. We would give my mother-in-law photos of the kids, and she loved it. Instead of giving her a picture frame each year, we would give her the pictures and replace them with updated pictures. When she passed, she had left all the photos in the frames, so there was a wonderful collection of our kid photos throughout the years.
Flowers - real or fake
Whether your loved one loves real flowers or not, you can give them a small bouquet to enjoy the season's colors. Visit FindaFlorist.com or FTDFlorist.com to find one near the recipient. Or, you can send flowers from 1800flowers.com or proflowers.com.
House cleaner gift card
If your loved one doesn't have time for house cleaning, give them a gift card for a local trusted service nearby. Visit Angi.com or Care.com to find a house cleaner near them.
**AD**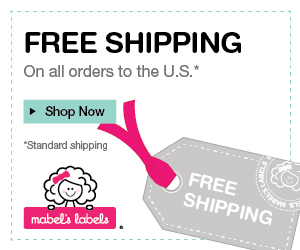 Pet sitting or dog walker gift card
Sometimes we want to get away without our pets; giving a petsitter gift card or dog walker gift card will allow the pet to be comforted while the owner can take some R&R. Visit Rover.com to find a dog walker near you.
Mowing service gift card
I would love to get this as a gift. If you know they do the lawn and may need a break from that task; you can give them a mowing service gift card. Angi.com can help you find a yard clean-up service to inquire if they give gift cards or do this service.
Ornaments for Tree
Over the years, my mother would give me an ornament for the tree. Now that she has passed, it is lovely to remember the times I added them to the tree.
Store gift cards
A gift card from a store that carries home items gives the loved one flexibility to buy what they want or need. Some places are Target, HomeGoods, Marshalls, and TJ Maxx.
Small Self-Care Gift Ideas
This next group of small gift ideas is for self-care. Most of these items can be used up when finished without adding clutter to the home. Yay!
Bath Salts or Bath Bombs
If you know of someone who loves salt baths or bath bombs, getting them a few of these would be a wonderful gift. I particularly like Lush.com. They have lovely gift boxes too.
Lip scrubs/Lip Balms
Lip scrubs are super affordable and are fun stocking stuffers. Check out these 13 lip scrubs they shared on Allure.com for ideas. You can even buy them lip balms.
Body lotion or Skin care products
Women's Health shares a post with a wonderful collection of body lotions with fragrances that will help you decide on the brand to buy.
Foot bath salts
Anyone who has ever had a foot bath knows that foot baths are heavenly.
Gratitude Journal
Journaling has been known to help people reduce stress. So giving it as a gift, especially if the person enjoys writing, is a surefire win! Below are some journals I found on Amazon (affiliate).
Face Masks or Moisturizing Masks
There are lots of face masks and moisturizing masks out there. You can find them in thin one-time-use packets so they can use them and get rid of them. I found many of them at Sephora.com, Target.com, and Ulta.com.
Indoor Potted Plant - succulents or green plants to help improve air quality.
You can find these plants at a nearby nursery, Lowes, or Home Depot. I like the ones that help you improve air quality; here is a post that talks about the types of plants that will do just that from HGTV.
Soaps
There are lots of soaps out there. I particularly love Uncommongoods.com for its collections.
Gift cards for a manicure/pedicure or spa day
Spafinders.com offers gift cards and helps the recipient find a spa that will accept their card.
Theme Park Tickets
One year, for Christmas, we gave the kids tickets to The Wizarding World of Harry Potter, complete with a wax seal so they could open it. We also played the theme song while they opened the card. We took the kids during President's Day weekend, and they had a blast. Places like Great Adventure, Dorney Park, and Hershey Park also sell gift cards for the coming season.
Fitness club membership
LA Fitness offers gift cards you can buy to give the gift of health. Visit their website for more details.
Small Back or Neck Massager
Whether they take it with them on a trip or leave it at home, a massage will help relax them. Below I found some on Amazon (affiliate).
Small Practical Gift Ideas
The following small gift ideas are practical ones. These items range from gift cards to things they can eat.
A gas station gift card or AAA membership
Almost all gas stations have gift cards. Some I found are Shell.com, Wawa.com, and Exxon.com. Some even have gift baskets that you can include with the gift card.
Homemade Recipe
I have made several homemade mixes over the years as gifts for family and friends. Check out this post to see how to make them yourself: Chai Tea Mix
Infused Olive Oil or Vinegar
Infused olive oils and infused vinegars are easy to do, and they are lovely gifts. Visit this post from Hungry Foodie for tips and ideas on the type you can make.
Tote bag
In my area and surrounding states are now requiring everyone to bring bags or they will be charged a fee. If that is the case in your loved one's area, you may want to get them some tote bags (grocery bags). Below are some from Amazon (affiliate).
Local Brewed Coffee or Tea
If you love brewed coffees and teas, you can share the brand with your loved ones. Just do an internet search for "brewing places in .... area" to help you find some options.
Subscription to streaming shows, movies, or music services
There are lots of subscription services out there. Be sure to ask them what they have so you know what not to get them.
Travel mug or Travel Gear
Traveling gear is usually small and portable. A traveling mug that is insulated that will keep beverages hot or cold for 24 hours is a great gift option.
If your loved one travels often, you can make them this Travel Tech Organizer I made for my kids last year. They love it, and they will never be without cables again.
Car wash gift card
For the car enthusiast, they will most likely love a gift card to get their car washed. You can even get their car detailed.
Instant Bag hanger
Hanging your bag is a wonderful way to keep them clean and germ-free. Below are some I found on Amazon (affiliate).
Scrunchies or hair ties
Hair ties are lovely for those quick changes. Below are the ones I found on Amazon, but you can find them everywhere, like Target and Walmart. Shop around because they range in price.
A multipurpose tool like a Leathermen or a Swiss Army knife.
Multipurpose tools are wonderful gifts. If they have a job that needs a particular multipurpose tool, you can purchase it for them.
Swiss Army Knives from Victorinox
Car Jump Starter
If you find that your loved one travels a lot by car, getting a car jump starter may be a gift option.
Conair battery-operated fabric shaver
And lastly, I purchased this product for myself to help prolong my sweaters, and it does work well. I bought it on Amazon (affiliate). Conair Batter-Operated Fabric Shaver
Small Organizing Gift ideas
And the final small gift ideas collection is to help them organize themselves and their home.
Pencil/pen case or pencil holder
Pencil cases are great for artists, children, and anyone who likes to use them.
A New Year Planner
Over the years, I purchased new year calendars for my relatives. It was always catered to them and what they loved, and boy, did they appreciate it. Especially nowadays, calendars are expensive, and if you can give them to someone who will use them, it's a wonderful service. You can check out Calendars.com (affiliate) or MomsAgenda.com (affiliate).
Key covers that are color coordinated
If they still use keys, you can help them get organized and give them a variety of colors to manage them to make them easier to find. Below are some I found on Amazon (affiliate).
Travel Tags Customized
Travel tags are great for luggage or bags when traveling. Getting them customized may be something your loved one would adore. Places like Etsy.com will have a variety of options.
Phone Cases with a Pocket for Credit Cards
Cellphone cases with pockets help everyone minimize the number of things they have to take around. This could be great for grandparents and older people.
Alarm clock to help you wake up slowly
If your loved one wants to sleep more, an option is to get them a new type of clock. I found this great article from NBC: 6 best alarm clocks for every type of sleeper
A tray to hold all their makeup and perfumes
Some people have lots of things on their vanity. A tray to hold these items will help them get more organized. Also, they can clean the vanity easily because they can move all the things quickly. Below are some trays I found on Amazon (affiliate).
Bluetooth tracker
Bluetooth trackers are wonderful for helping people find things. Below are some that I found on Amazon (affiliate).
Purse Organizer insert
A purse organizer insert is an excellent option if your loved one has a messy pocketbook. I purchase a variety of them and found that the sturdy ones are better. Below are some I found on Amazon (affiliate).
Car organizer for cellphone
Car organizers are helpful for anyone who are in the car often. These items can be pockets to use for more cups or to hold cell phones.
Jewelry holder or catchall organizer
My favorite things! Jewelry holders and catchall organizers are great for all those small things they take off at night. It's a great organizing gift for anyone to help them keep all their things in one place.
Bill Organizer binder
And the last organizing gift idea your loved one may enjoy is a bill organizer binder that helps organize the papers and bills/notes that may need to be managed.
Well, I hope this massive list helps you get inspired to give unique gifts to your loved ones. If you have anything to add, please leave it in the comment section. Happy shopping!
Below are some more gift ideas.
8 Great Gift Kit Ideas for Your Loved Ones
Quarantine Gift Ideas and Ways to Give Gifts Safely
7 Practical Bridal Shower Gift Ideas Loved Ones
(Visited 92 times, 1 visits today)