The pandemic is here to stay for a bit, sad to say. But, do not fear; we will make it through, and we will be back to normal in the future. During this time, showing loved ones, you are still there even if you are not physically is essential. Today, let's talk about quarantine gift ideas you can give to others to make them feel better and lift their spirits. But not only that, we are talking about ways to distribute gifts safely.
Many of these gifts can be sent by mail or dropped off to make it easier for you and them to stay safe. These items are an easy option to give virtually or by mail. Not only are they easy to send, but they may also be a clutter-free gift. If you are looking for clutter-free gifts feel free to check out our other posts:
NO CLUTTER GIFTS FOR THE HOLIDAYS
LAST MINUTE CLUTTER FREE VALENTINE'S DAY GIFT IDEAS
THE ULTIMATE CLUTTER-FREE FATHER'S DAY GIFT GUIDE FOR DAD
There are many items that you can send to loved ones that do not need to be handed to them. Below are just some pandemic gift ideas that give experiences or small things to give you inspiration.
Online streaming services subscriptions for a year
It could be Disney+ or Broadway HD, if you have a family member or friend that loves to watch movies or theater performances, they would love these gifts.
Fresh flowers or a plant
Places like 1800flowers.com, teleflora.com, proflower.com, or FTD.com have great options from flowers and plants to sweets. You can easily pick items from the comfort of your own home.
**AD**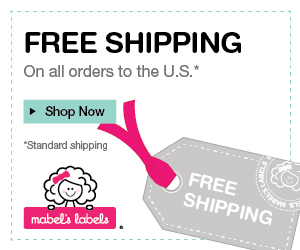 Send their favorite treat
Sending meals or treats are great options for loved ones who do not like to cook. Some people may be away from home and would love to have those special signature dishes that are just in their hometown. Some places, like Boudin Bakery, is famous for the sourdough bread. If you ever had it, it is amazing. We have it all the time when traveling to San Francisco, CA. But, they also ship their bread as well.
Food of the month clubs
Have you ever had food of the month club gifts? The premise is that you get one item each month for a period of 3 months, 6 months, 9 months, or 12 months depending on which plan you purchase. Some options people purchase for others are the fruit of the month (affiliate), the bread of the month club, the cheesecake of the month club, the cheese of the month club, and even a Charcuterie of the Month club. Some other options are coffee of the month club, ice cream of the month club, and cookie of the month. The prices usually include shipping for the entire period. And, it is a fun way to show how much you care all year long.
Giving the gift of music
Giving a membership to online places like Spotify (this link is from the Best Buy website) will allow them to enjoy music all year long.
Convenience Store or Grocery Store gift cards
They can be used for gas or they can also be used for food and groceries. It is a great option for anyone from teens to adults. Grocery store gift cards or grocery delivery gift cards are great options as well.
Self care packages
People may be feeling sadder than usual because they can not visit family this year. Giving them something that will allow them to treat themselves is a great option. Visit our post  (10 Fabulous Stress Relief Gift Ideas) for self-care gift options. 
The best thing about giving gifts is actually giving them and seeing their surprise. But, how do we do this during COVID? Below are some suggestions.
Ways to Give Gifts Safely during the Pandemic.
While you may not feel comfortable being with your family or friends this year because you are afraid of catching COVID. You can instead do some of these options below depending on how far or near they are to you. Which one will you be doing this holiday season?
Make a day of it! Go around and share porch side gifts with family and friends. If you have several family members in a particular town, you can make a day of it and drop off gifts on your family and friends' porches for easy and safe exchange while observing social distancing. They can be at the door while you drop off the item, and you can talk through the door to them.
Do an outside exchange - in warmer climates during the holiday season; you can easily do an exchange gifts event. Meet at a park and exchange gifts in an open area with everyone wearing masks. Remember to observe social distancing. No hugging this time, sorry.
Lastly, you can ship the gifts to your loved ones. If you are OK with spending extra and want to ship the gifts to relatives instead of bringing it to them, you can do that as well.
Is there a chance I could give someone COVID-19 when giving them a present?
If you are concerned that you can spread COVID-19 just by sending a present to a loved one. The CDC stated, "COVID-19 spreads less commonly through contact with contaminated surfaces". Click the link here for more information.
Even more gift giving tips during COVID.
Be sure to start shopping earlier this year to ensure you have everything you want before the holidays. If you decide to ship the items to the person, do it at the beginning of December to allow plenty of delivery time. You can even write on the box, "Do Not Open until December 25th".
I hope these Quarantine Gift ideas and ways to give gifts help you be happy and stay safe this holiday season.
Now it is your turn. How are you planning on staying safe during this holiday season? What type of gifts are you giving this season? Please leave a comment below.
I found some additional articles that may help you during these unprecedented times. Feel free to check them out as well.
27 small gifts and gestures for friends or family members who are having a hard time self-isolating or social distancing
15 gifts to give essential workers during the coronavirus pandemic
(Visited 425 times, 1 visits today)