A quiet and relaxing evening spending time taking care of yourself is something every one of us should do now and again. Preparing for Thanksgiving, getting the house together for relatives, doing annual traditions, and shopping for the holidays, we all have tasks that need to be done. So, to help loved ones in your life take the time for themselves, purchase the gift of relaxation. I love to receive gifts that help me enjoy my downtime. Here are ten stress relief gift ideas from Amazon (affiliate) and others for loved ones who need a little reminder that they deserve less stress and more fun.
Jump to:
For the people in your life that are always on their feet.
These gifts are great for hairdressers, cleaning people, nurses, or retail individuals would love these gifts.
These items are perfect for the loved ones in your life that have a stressful jobs and need more sleep. This could be people who work the night shift or stressful jobs.
These gifts are perfect for people who enjoy coloring to relax.
This could be anyone who is meticulous about their work and wants to get their mind off their job.
This collection is for people who love to cook.
These gifts would be great for foodies, people who work in the restaurant industry, or people who just love to eat and entertain. These cookbooks are great for inspiration and quick recipes for those busy work days.
These gifts are for people who love baths.
These items could be for moms or people who have spa tubs in their homes.
These stress relief gift ideas are for people who love their beer.
This could be for dads, grandfathers, or anyone who enjoys the cool taste and enjoy trying new brands.
For those loved ones that enjoy wine. These items could be for people who love to make wine and drink it.
For those family members and friends who enjoy their coffee.
These items are for people who love to try different coffee types.
**AD**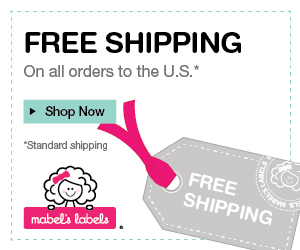 These items are for people who love to meditate or pray.
It's not the time of year to introduce individuals to other religions. So, keep that in mind when looking for gifts.
For people who love crafting projects.
These could be moms who love to create projects with their kids, teachers who love to make their own DIY projects, or anyone who enjoys spending time working with their hands. (affiliate)
Well, there you have it. Ten gift ideas to help your loved ones relax at their leisure. I gave and received these gifts over the years and appreciated all of them. They did help me relax. Now, I need to remember to use them. I hope this inspires you to find the right gift quickly for your loved ones.
Let's continue the conversation. What was your favorite relaxation gift that you received recently? Please leave a comment below. I would love to hear from you.
If you are looking for even more gift ideas, please check out our various posts by clicking this link.
Note: The visual images of the products above are used to help you see, at a glance, what is available. If you wish to click through and purchase the product, it is up to you. I do not claim nor am responsible for the working nature of these products. Please get in touch with the manufacturer or the store you purchased with questions or concerns. Please note these are affiliate links through Amazon and Cricut, and at no additional cost, I will earn affiliate fees if you decide to make a purchase.
(Visited 2,226 times, 1 visits today)