There are so many gift ideas for brides these days. From giving experience gifts to home gifts, it can get overwhelming when looking for a gift for the bride. Today, I will be talking about bridal shower gift ideas that your bride will love.  These gifts are fabulous options from Amazon. And they will also help organize your happy couple's home. Follow along to see what practical bridal shower gift ideas they will love.
Jump to:
Note: these products below are from Amazon, and if you choose to purchase the items below, I will receive a small commission at no additional cost to you. Happy shopping!
Questions to ask to find the right gift
Questions to ask yourself to help determine which practical bridal shower gift they will love. 
Have they lived with a significant other already? - If they have been cohabitating, ask them what they are struggling with when organizing their home to get some direction on what to buy.
Are they foodies? Do they like to cook? - If they love food or like to cook, organizing gift ideas for their kitchen works for the happy couple.
Do they like doing outdoor activities? - If they are into sports and have the equipment to store, look for organizing gift ideas that will help them organize these items in their garage or home.
Are they handy people? Do they like to make things or repair items on their own? - If they are DIYers and want to have an organized workspace, they may want some gift items that are useful in their workshop.
Do they spend money wisely, or are they looking to be more thrifty in their spending? If they are a budget-conscious couple, they may want something to help them stay on track.
Did these questions help you determine what gift idea you will be purchasing? I hope so. Below are my favorite practical bridal gift ideas any couple would love.
Bill Organizer Binder Gift Ideas
Managing the money in a family can be difficult without some organization. These bill organizer binders will help manage the bills that come in each month.
Kitchen Cabinet Stacking Holder Gift Ideas
If your bride and groom love to cook, organizing a kitchen is the best gift for them. How about giving them something that will organize their kitchen supplies? Things like organizing pans and adding shelves to their fixed cabinets are just a few ways to organize a kitchen.
Linen Closet Bins Gift Ideas
Towels are a popular gift on a registry. You can add the towels to a pretty cloth basket, and then they can use it for storing small items in their linen closet. Wall-mounted towel holders will help keep a small bathroom or powder room more organized.
DIY Tool Gift Ideas
The DIYers love a well-organized tool area. Tools that are well organized are easy to find and easy to use. Plus, it cuts down on the arguments, "Honey, where did you put ...?" Check out some of our tool closet organizers for ideas.
EASY TOOL CLOSET ORGANIZATION TO CREATE MORE STORAGE SPACE
**AD**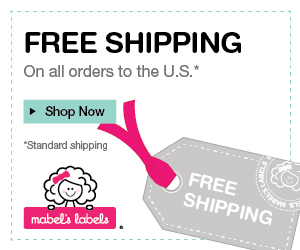 HOW TO INCREASE SPACE USING SHED ORGANIZATION TOOLS
CREATIVE WAYS TO ORGANIZE TOOLS IN A CLOSET
HOW TO MAKE A DIY SPRAY BOTTLES ORGANIZER
DIY SMALL GARAGE ORGANIZATION PROJECT
Foldable Bin Organizers Gift Ideas
Storing clothes can be hard if the couple doesn't have the drawer space to hold all their items. These foldable bins can be used for clothing and other items to protect them from damage. You buy a variety of bins of different materials. Some materials are fabric, wood, plastic, and wicker.
Garage Organizing Gift Ideas
When the happy couple loves activities with equipment, looking for items that will help them organize these supplies will just make the process of doing their favorite activity that much more fun.
Laundry Basket Sorter Gift Ideas
Cleaning your clothes is never fun. But, organizing the sorting clothes process will speed up the chore and allow you to get back to what you love to do.
Well, there you have it. I hope this helps you give a practical bridal shower gift your bride will absolutely love. I hope they have a wonderful wedding shower. Do you have some gift ideas you want to share? Please leave a comment below.
Before you leave, please visit these posts below that give you even more wedding gift ideas.
Wedding Registry Items Perfect for Neat Freaks
18 Cool Tools to Clean and Organize for your Registry
(Visited 2,324 times, 4 visits today)