****Visit our "Disclosure Policy and Cookies" for details. Affiliate links appear on this page from Google Adsense, Amazon, Order Out of Chaos, Impact affiliate members, Release, Repurpose, Reorganize, and Shareasale affiliate members.****
This week, I will be talking to the teens of parents visiting my blog. It is a little shift in my focus on helping teenagers directly since they need to be more independent as they embark on their new high school experience. So, parents, hand over the laptop and allow your students to read these posts about the critical tasks to do before starting high school. And then come back and discuss it with them to show them that you support them.
Now, students, high school can be an overwhelming and scary place for incoming students. You can easily be distracted by tasks to do and keep up with the various responsibilities. But know you are ready for it because you made it this far. Below are some tasks to do before starting high school to stay well-organized and focused on this new adventure.
Jump to:
Tasks To Do Three Weeks Before High School Starts
Have an area in your home to do homework. If possible, it should be quiet and set apart from the main shared spaces.
Plan on what you want to get involved in, whether playing a sport, performing in the theater, drawing, or volunteering. Find out what the high school's process is, what season it takes place, and when they do tryouts and practices.
Tasks To Do Two Weeks Before High School Starts
Get the right academic planner. I particularly like Order Out of Chaos planners (affiliate). Click through on the image below and read more about it. Note: if you click through and purchase anything on this website, I will receive a small commission at no additional cost to you. Happy shopping!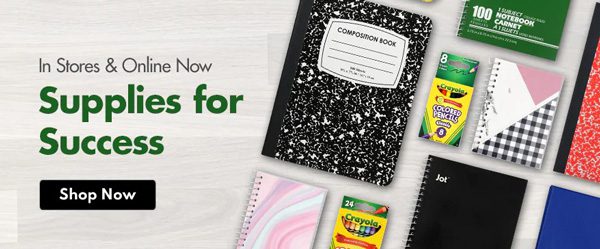 Take a tour of the school and make it a point to do the orientation. If you can not make the orientation, call the school and ask for a school tour as close as possible to the start of school to help you get familiar with the layout.
***AD*** The best academic planner for students! Order Out of Chaos Academic planner helps track time and tasks! Buy 1 or more today!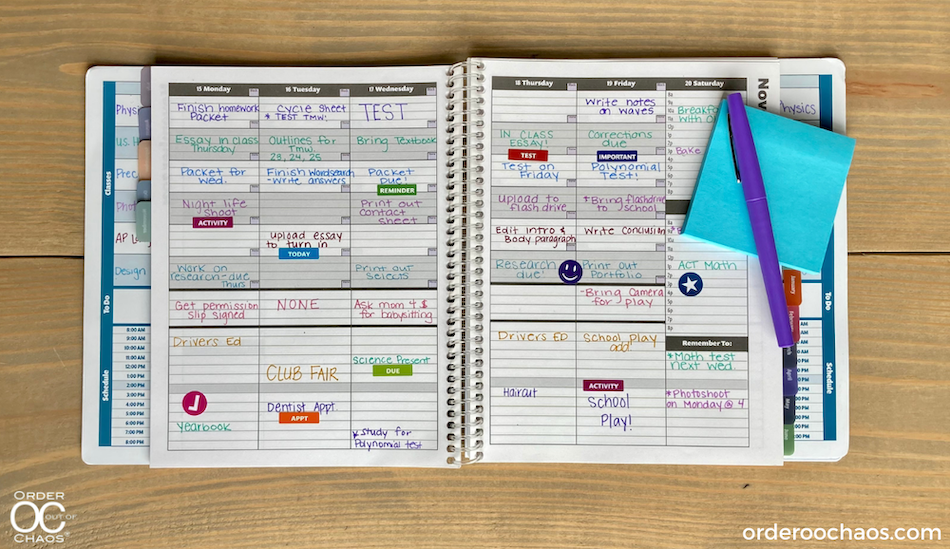 Tasks To Do One Week Before High School Starts
Remember keeping your grades up from the start is important. Even if you don't want to go to college right now, if you decide later in your high school career and your grades are not that good, you will not have as many options.
Keep your backpack well organized. Visit our post about high school backpack organization for more tips. Our kids had to carry all their stuff with them throughout their high school day, so their backpacks needed to be well organized.
Get a map of the school, and mark your classes on it. Plan out the best way to get to the different classrooms. Mark them in the exact order of your schedule.
Tasks To Do Two Days Before High School Starts
Accept that it will be stressful and that everyone is also going through it. Stay present and ask for help before it is too late.
Set up the academic planner by writing the courses and other information.
Remember that high school is essential and will be the start of your future. So, take it seriously. Have experiences that will enrich your life. Make new friends and be active. Above all else, use common sense and be aware that there are drugs and other things you may not be aware of out there, so trust your gut. If it doesn't feel right for you, leave the situation or stop doing it.
I hope this helps you make your high school career enjoyable. Please share this post with your friends if you want.
Now it's your turn, do you have any specific questions about organizing your day or anything else involving high school paperwork organization? Feel free to leave a question in the comment section below. I would love to hear from you or your parents.
I found some more tips online that may also help you get organized for high school. Feel free to click the links below.
10 Tips for Starting High School
Top Tips to Make the Most of High School
(Visited 240 times, 1 visits today)