Men tend to be the most challenging persons to buy for in your life. Picking the right gift that will make them happy can be a real problem. So, today, we will give you a home organizing gift guide for men. These gifts are items that will help them improve their home and their life so they can manage them more efficiently.
Picking the right item for the men in your life can be super easy if you determine what they need. Ask them or observe their favorite places. Are there items that are piling up? Are there areas in their homes that are messy and they struggle finding things? By determining the area, it will give you direction on what to buy that will be beneficial for them in their lives. I grouped gift ideas up into four sections: Managing Time, Kitchen Organizing, Garage Organizing, and Office Organizing These are the most common areas that men struggle with organizing.
Reminder: These links below are affiliate links and at no additional cost to you, we will get a referral fee from your purchase.
Managing Time Gift Ideas:
I don't know about you, but there are many men in my life that could use a little help managing their time. Whether they are younger and just starting out or older and need a little advantage above the competition, these items below will help them focus on their time management process.
Buying something like a smartwatch will give them an idea of how much time it takes to do things. Be sure to buy an analog-style watch. It helps visually see what the time is and how much time is left before the next meeting or activity.
A digital alarm that has a large screen and options like auto-adjust daylight savings time makes it easy to wake up in the mornings and not have to worry about changing the clock twice a year. One with a Bluetooth and charging station also helps keep their phones souped-up at all times.  There is even one that is for heavy sleepers (see Amazon (affiliate) images below.)
If your man is a tween or teen, you may want to get him a wonderful academic planner for tweens and teens. My kids used this fabulous planner to manage their time and it works! Visit our post on how our kids designed their planners.  ACADEMIC PLANNER FOR TEENS TO MAKE THEM A TIME MANAGEMENT EXPERT
Kitchen Organizing Gift Ideas:
Organizing the kitchen can be quite intense because there are so many items that need grouping. And, if they love to cook, it may be a bigger issue. These items from Amazon below will help your man who loves their kitchen. Pantry organizing items are great and so useful! Plus, I love the skillet organizer so each skillet is not stacked on the others. Well sealed food storage containers are a wonderful gift idea especially if you know he does not have them.
Garage Organizing Gift Ideas:
Men and their tools, am I right? Tools can quickly become a mess if not organized right off the bat. Here are some great organizing products that would make excellent garage organizing gifts. Cabinets are really important in a garage. So, if they don't have them, they should invest in at least one to store the chemicals and poisons. Pick one with a lock so they can keep items safe from pets and children. Read this post: 4 areas of your garage to keep safe for more details.
**AD**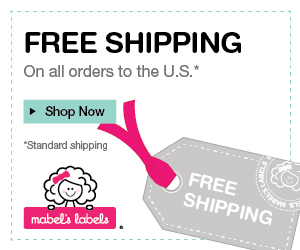 Car Organizing Gift Ideas:
If your man drives a lot, they may need some organizing gifts for their car. Feel free to read my post about car organization. Purchase gift items that relate to organizing are perfect for the guy who loves his car. Plus, it will keep the car clean and less cluttered. It's a win-win.
Office Organizing Gift Ideas:
A well-organized desk will only improve the ability to perform better at their job. Finding some gifts that will work for office or desk organizing will be an easy win. Everyone can use something to organize their weekday space.
Well, that's it. I hope this home organizing gift list of affiliate products helps inspire you to help get the men in your life organized. At no additional cost to you, I will receive a referral fee if you click through and purchase one or more items. What is your favorite home organizing gift to buy for your men in your life? Please leave a comment below and let's carry on the conversation.
Happy shopping!
(Visited 280 times, 1 visits today)