Papers in the kitchen can get unruly quickly, especially with a family of four with two school-age kids. So, each Sunday, I go through my accordion folder and pull papers that correspond to the up-in-coming week. Papers for doctors and papers that describe events or activities for that particular week are placed in order on the counter. No matter how hard I try, the papers would get disorganized or tossed on the floor accidently. So, I decided to cut the clutter on my counter by creating a current week paper sorter. Here is the step by step instructions on how I made it. This sorter was created before I remodeled our kitchen. I created another version of this one with a magnet hanging board after I remodeled the kitchen. Feel free to check this one out here.
How to Create a Current Week Paper Sorter
First, I stained a giant clothespin
, and seven(7) medium clothespin I found at my favorite craft store. One medium clothespin for each day of the week. It was easy. I took off the top by sliding the top of the clothespin from the spring. I could stain the entire pin. =)
After staining the pins, I wrote the week name on each clothespin with a contrasting bright color acrylic paint.
**AD from Cricut Maker**
Then, I let it dry and glued/nailed the medium clothespin to the larger clothespin and making sure not to go completely through the large clothes pin; I angled the nail. I made sure not to cover the spring for the large clothespin, and the medium clothes pin as I was gluing. I used the side of a ruler as a spacer between each clothespin. I, then, clamped the medium clothespin after I glued together the medium clothespin to the larger clothespin.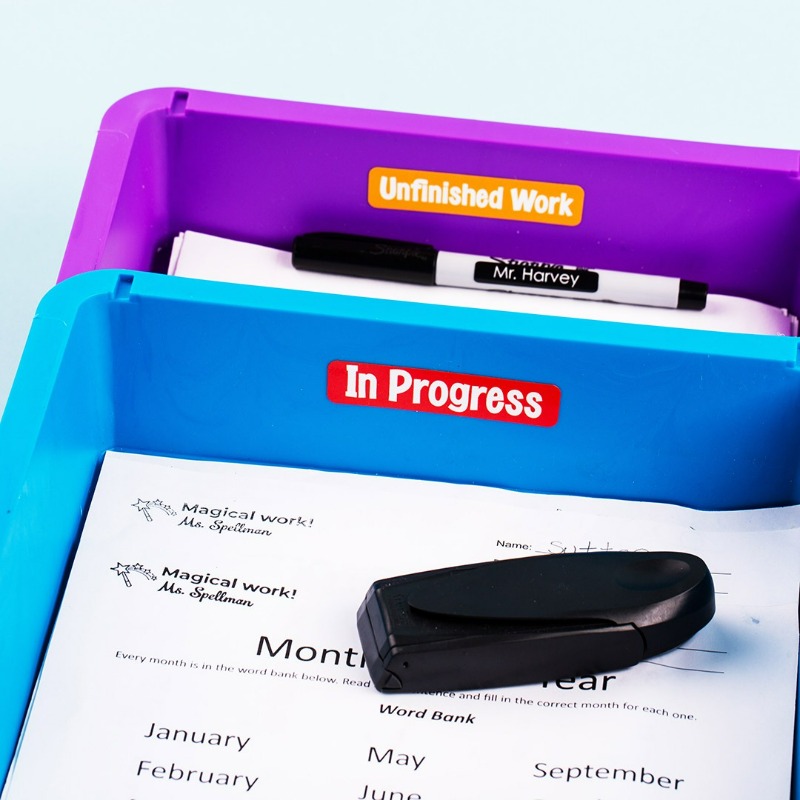 I then added the arrows to the day because it was harder to notice which way the clothes pins opened.
I can use the large clothespin as well as the medium ones for each day. If I made another one, I would make sure that the medium clothes pins were a little more zig-zag to allow for more paper clipping room. I need to trifold the paper so I can see what day it pertains to. But, it works and now my counter is free of paper clutter. Oh, what a happy day!

What do you think? Please leave a comment!
**AD**
Please note these are affiliate links through Amazon, and at no additional cost to you, I will earn affiliate fees if you decide to make a purchase.
(Visited 361 times, 1 visits today)