There are so many container types to purchase these days. From dollar store finds too expensive boxes at an organizing store, different container types can help for various purposes. You can use individual containers for the refrigerator, but other bins wouldn't do in that cold space. Some can go in the basement, but others will get moldy. To help you decide on the right bin, here is a list of different container types and examples of the items you can put in them.
Jump to:
First, determine what you plan on storing in this bin and how many you will need.
Make a pile of the items you want to store in the bin. Go through them to see if there are any items that you may not need any longer. It's OK to get rid of them at this stage. No judgment here.
Now that you reduced the pile of stuff, determine the length, width, and height of the pile. These measurements will give you a rough idea of the storage volume you will need for these items. Here's the math for you. If you need more guidance, please watch the YouTube video I found online. It's very easy to understand.
Volume of the items = Length x width x height (V=l x w x h)
Now that you know the volume, you can pick a bin with that volume or more to hold your items. When looking for the right size container, check the label on the bin. If you are looking online, check the measurements to determine the correct size to match what you need to hold. If they give you the length, width, and height, you can use the formula above to determine the volume that fits the container. Always go with a volume larger than your stuff's volume.
If the items you are storing in the bin need protection from dust, a closed bin will work best. If you pull items from this container often, a box without a lid may be better for you.
Now that you clearly understand how many containers you need and the type you are looking for, we will share the available container types. I divided these containers into bins to hide your stuff and bins that you can see through.
8 Bins to Use To Hide Stuff in your Home
Wicker Containers
These containers are best in areas away from water. They usually can not hold heavy items. The heavy items can easily break through the wicker. Some wicker bins have a wire mesh through them to hold heavier items. Here are wicker containers from Amazon (aff.).
Items stored in wicker containers are Individually wrapped snack items, magazines, newspapers, toys, towels, hand towels, tablecloths, and blankets.
The next type of container is wood-made ones.
Wood / Bamboo Containers
These wood containers are usually stable and can hold several heavy items. They work well on floors and sturdy shelves. If they are made with outside pressure-treated wood, you can use them in a garage or shed. Below are wood bins I found on Amazon(affiliate).
Bamboo containers are usually more durable and may be combined with glass for more sustainability. Below are some items from Amazon (affiliate):
Items that you can store in these bins are bottles, tools, art supplies, and drop clothes, to name a few.
Fabric Containers
These fabric bins are great for lighter items you want to hide but can label, so you know what is inside. Below are items I found on Amazon (affiliate) that are examples of this type of bin.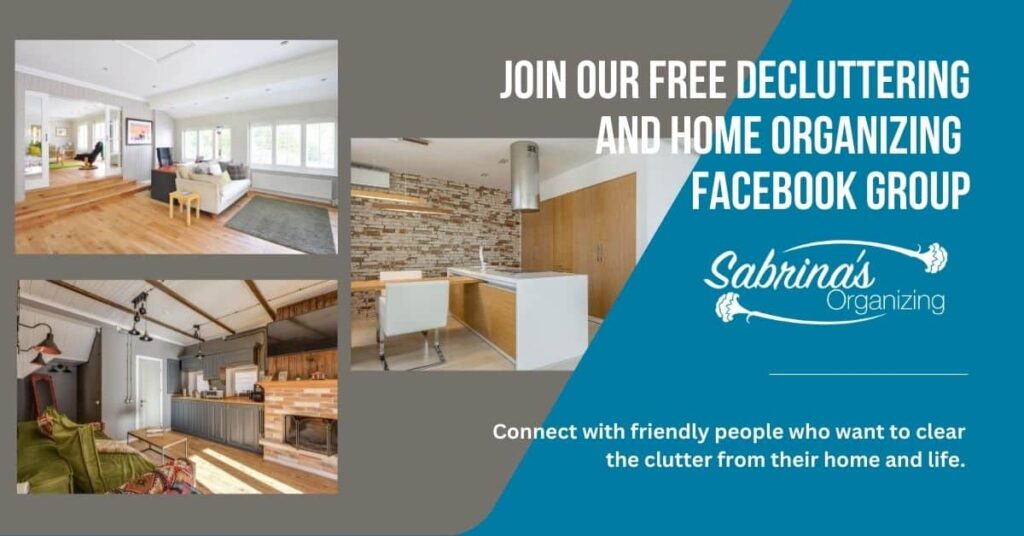 You can store clothing, undergarments, sheets, towels, blankets, tape, and greeting cards in these fabric bins.
Cardboard Containers
These cardboard containers are great for shipping or storing items that need review later. Then, discarding unused containers by recycling them frees up space in your home. There are cardboard containers that are food ready you can use for parties take-home food. Many of these cardboard containers are great for sorting temporarily and discarding. They should not be used for long-term storage. Below are the bins I found on Amazon (affiliate).
Here are some items you can store in these cardboard containers temporarily: papers, paper supplies, office supplies, and photos.
The next type of container is a metal one.
Metal Containers
These metal containers include stainless steel, aluminum, brass, and wire bins. Depending on the type of metal container you get, some may be food-ready and others not so much. Stainless steel bins are usually food-grade bins, especially if they were designed to store food. Below are the metal containers I found on Amazon (affiliate).
Some items that can be stored in metal containers are heavy items like paint, pesticides, coffee beans, cereals, dried beans, paper folders, wood for the fireplace, bread, and ash from a grill.
Now, we are moving on to the more delicate containers.
Porcelain Containers
You can store these porcelain containers in the fridge, pantry, counter -- basically, anywhere in the kitchen. You can also use them to store items like cotton swabs in the bathroom. Below are some porcelain containers I found on Amazon.com (affiliate):
You can store various food products in these containers, like leftovers, spices, baking supplies, like flour, sugar, and butter.
Visit our Organizing Spices and Herb post for the only inventory checklist you will ever need.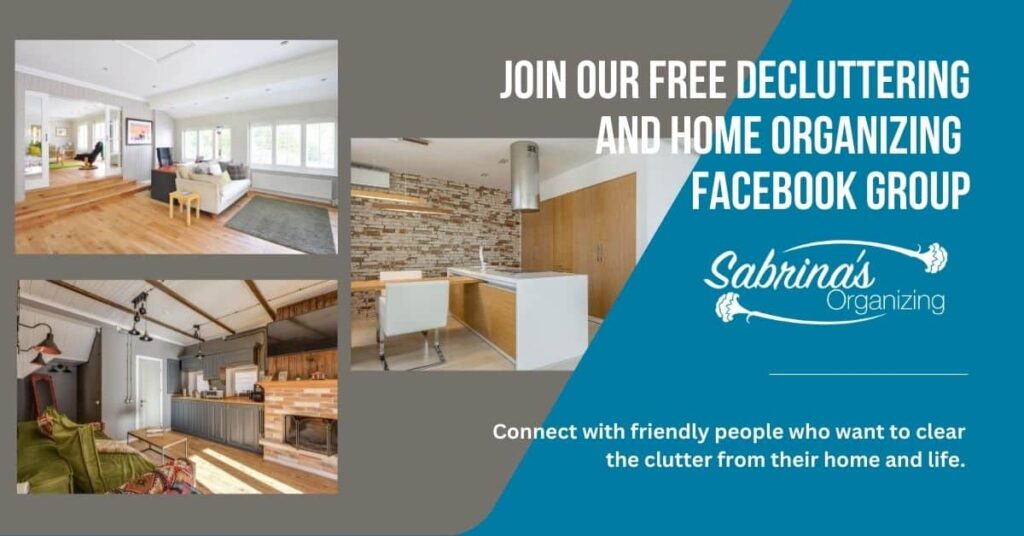 Plastic (colored or tinted) Containers
You can use these plastic containers (primarily colored and tinted ones) where the items inside are hidden to minimize clutter in a room. You can store these items on carts with wheels, on shelves, inside closets, and in cabinets. Some are food safe, and some are not. Reading the label is crucial to finding the right bin for your purposes. Below are some plastic containers I found online through Amazon.com(affiliate).
Some items that can be stored in these bins to hide clutter are toys, recycling, trash, ribbons, and hair supplies like bobby pins.
That was all the container types to use to hide your stuff. Now, let's discuss the bins that you can use to be able to see what is inside.
4 Bins to Use to See Your Stuff
Wire (tightly woven wire)
I split the wire containers into two groups: one wire tight woven bins and wide woven bins. The first one is tight woven wire bins that work great for collecting small items that would not fall through the cracks of the container. Below are some wire bins I found on Amazon.com (affiliate).
Some items that can be stored in this bin are art supplies, craft supplies, paper supplies, file folders, and papers.
Wire (wide woven wire) Containers
These wire containers are ones that can easily hold items that are larger. They work well in closets. The bins below I found on Amazon.com(affiliate).
The items that can be stored in these bins are bottles, cleaning supplies, potatoes, onions, and craft fabric.
Now onto the acrylic and plastic containers. These types of containers are very popular in the kitchen, pantry, bathroom areas of the home.
Acrylic / Plastic Containers
The acrylic containers are ones that are a super durable plastic that lasts a long time and can be used for closets, bathrooms, and kitchens. We have ones that are still going strong after 10 years! They are the workhorse of the organization industry. Below are acrylic bins I found on Amazon.
The plastic containers are a little less durable and are usually used for long-term storage. Below are some I found on Amazon (affiliate). They are great for storing out of season clothing and holiday decoration. They most always have lids and can easily snap closed to keep the bugs out.
Glass Containers
The glass containers are great for food storage in the fridge and the pantry. Some other items you can store in these containers are craft project supplies and office supplies.
I hope this post about container types helped you decide on which bin to use for your next organizing project.
Now it's your turn, what is your favorite container type to use when organizing your home? Please leave a comment below.
Looking for other articles about organizing container types? Check out these posts from other experts below.
20 Ideas for Storage with Baskets and Bins
Storage Solutions Using Baskets
The links above are affiliate links through Amazon, and at no additional cost to you, I will receive affiliate fees if you click through and decide to make a purchase.
(Visited 1,090 times, 1 visits today)