This week we will be doing something different. We all need inspiration when making weeknight meals so this week, Today, I have a guest author, Rosalie Allen, who shares wonderful chicken recipes that will make your mouth water and your family's stomach full. Check them out and share them. I hope you enjoy it. Here we go!
Are you craving delicious meals but have barely spare time to cook? Or, are you a wanna-be-a-cook amateur who's eagerly exploring the different essential mouthwatering recipes that you wish you could perfectly cook like a pro? Either type, you would find the following five easy chicken recipes handy to follow to bring delight to your family's table and fill in everyone's lurking cravings for fully loaded, delicious home-cooked meals!
Recipe #1: Deep Fried Chicken Recipe
Who would not agree that fried chicken is almost everyone's favorite chicken meal, especially kids? That mouthwatering crispy, coated skin coupled with juicy, tasty meat makes every bite deliciously addicting. But, of course, a proper cooking method is key for achieving its savory and crunchy state.
To achieve the best-fried chicken, deep frying in intensely hot oil plays a crucial role. There are two ways to do deep frying: either by deep-frying on a stove or by using a deep fryer. I recommend that you use a deep fryer to easily manage the frying process.
Recipe #1: Deep Fried Chicken Recipe Ingredients:
• Eight chicken pieces (preferably drumsticks or thighs)
• 1-quart buttermilk
• 4 teaspoons of salt
• 1 teaspoon ground black pepper
• 2 cups all-purpose flour
• 1 tablespoon baking powder
• 1 tablespoon garlic powder
• 1 tablespoon onion powder
• Approximately 5 cups of frying oil
Recipe #1: Deep Fried Chicken Recipe Instructions:
Combine 1-quart buttermilk, 4 teaspoons salt, and one teaspoon of ground black pepper into a large bowl. Mix thoroughly. Then, marinate the chicken pieces into this combination and set aside for 4 hours.
Prepare the dry ingredients. Combine the 2 cups of all-purpose flour, 1 tablespoon of baking powder, 1 tablespoon of garlic powder, and 1 tablespoon of onion powder in a closed container, preferably a re-sealable bag. Shake the bag to mix all the ingredients thoroughly.
Get the marinated chicken and coat each piece in the dry ingredients (flour mixture) one at a time.
Repeat the coating process. Do this to each piece one at a time.
Prepare the deep fryer. Fill 5 cups of frying oil into the deep fryer and heat it at 350ºF.
Fry the coated chicken pieces. Once the oil temperature reaches 350ºF, start soaking a batch of chicken pieces in the deep fryer.
Cook the chicken pieces for 15 to 20 minutes until they become golden brown. If necessary, turn each piece to evenly cook.
Test if the chicken pieces are well cooked. They should have a golden-brown crust and do not release pink juices. Cook further if necessary.
Set aside the fried chicken pieces and let them cool for 10 minutes before serving.
Your favorite crunchy and juicy fried chicken is ready. Be prepared for the rushing kids! Now, who says it's hard to cook? Hooray, Moms, cook like a pro!
Recipe #2: Grilled Chicken Thighs Recipe
Avoiding oily food? Why not try grilling this time? The best taste of chicken thighs naturally comes when they are grilled, as their meat juice leaks out and serves as a natural aroma agent while being cooked. Another good thing about grilling chicken thighs is its effortless cooking preparation which would make everyone try to cook some.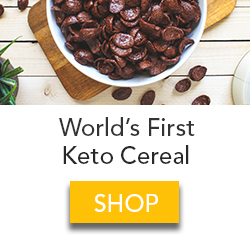 Recipe #2: Grilled Chicken Thighs Recipe Ingredients:
• 1 teaspoon minced onion
• 3 tablespoons gluten-free soy sauce
• 3 tablespoons dark brown sugar
• 1 tablespoon granulated garlic
• 2 teaspoons ground ginger
• 2 tablespoons olive oil
• 8 pieces of boneless and skinless chicken thighs
Recipe #2: Grilled Chicken Thighs Recipe Instructions:
Prepare a marinade of all the above ingredients (except for the chicken thighs). Mix them well.
Marinate the chicken thighs in this mixture for 1 to 8 hours.
Place a few chicken thighs on the hot grill and cook for 10 minutes, then flip on the other side for another 10 minutes.
Serve with desired side dip.
Now, you have just cooked your delightful grilled chicken thighs! Isn't it amazingly delicious! But beware, you wouldn't ever want to make your grilled chicken into a charcoal-like dish. So, make sure to keep your eyes on your work. And, don't forget to share your most memorable experience with your grilled chicken! Bon appétit!
Recipe #3: Chicken Adobo Recipe
Have you tried cooking Asian chicken recipes? The chicken adobo, a Filipino chicken recipe, is one of the best Asian dishes that you should learn to cook. With its uniquely blended salty and sour taste, with tenderly cooked chicken meat soaked in aromatic marinated spices, you would be surprised at how your tongue would greedily want for more. Of course, chicken adobo's best taste comes out when paired with rice, a typical Asian meal style.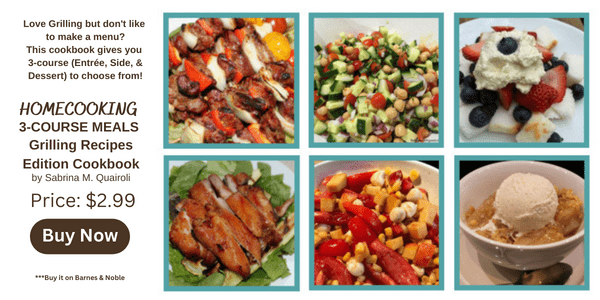 The following easy-to-follow cooking instructions below would surely help you cook the best chicken adobo that is worth sharing and would be an interesting talk in your neighborhood.
Recipe #3: Chicken Adobo Recipe Ingredients:
• 4 pounds of chicken thighs
• ½ cup soy sauce
• ⅓ cup white vinegar
• 4 cloves, crushed garlic
• 1 teaspoon black peppercorns
• 3 bay leaves
Recipe #3: Chicken Adobo Recipe Instructions:
Combine all the above ingredients in a large pot. Marinate and refrigerate the chicken for 1 to 3 hours.
Cook the marinated chicken and boil over high heat. Once boiled, lower the heat and let it simmer for 30 minutes while stirring occasionally.
Remove the pot cover and simmer for 20 more minutes to allow the sauce to be reduced and thickened, and until the chicken is tender and well-cooked.
Serve while hot.
Now, you have just cooked your first Filipino adobo chicken. Doesn't it taste incredible? Share it with everyone! Your Asian neighbors would surely love to have a bite of them with you!

Recipe #4: Chicken Casserole Recipe
Are you looking for an easy chicken recipe that is superbly delicious even when made ahead for tomorrow's event or as a frozen leftover? You can try our chicken casserole recipe, which children would definitely crave to eat! The easy cooking steps to follow below would certainly assure you that you could cook the best chicken casserole that would boost your kids' appetite tonight and would lead them to your fridge for some leftovers for breakfast!
Recipe #4: Chicken Casserole Recipe Ingredients:
• 4 skinless and boneless chicken breasts cut into halves
• 1 can (10.75 ounces) chicken soup condensed cream
• 1 cup sour cream
• 32 buttery round crackers
• ¼ cup chopped onion
• ¼ cup chopped mushrooms
Recipe #4: Chicken Casserole Recipe Instructions:
Set the oven to 350ºF.
Boil the chicken for 20 to 30 minutes until it's cooked. Chop into smaller pieces (around 1 inch long) and place in a baking dish (enough to fit in the oven).
Combine the rest of the ingredients (except the crumbled crackers) and mix well. Pour the mixture over the chicken, then add the crumbled crackers.
Cover and bake for 30 minutes at 350ºF.
Serve while hot.
Doesn't your casserole chicken look so yummy? Your kids would definitely run toward your table for it! Be prepared for requests to cook more of it next time!
Recipe #5: Curried Coconut Chicken Recipe
Another Asian recipe is on its way! The mouthwatering curried coconut chicken has a savory aroma and delightful taste that offers everyone a fulfilling meal after a tiring workday. The simmered coconut milk paired with tomato sauce would indeed give your tongue a new blend of taste buttery yet sour taste that would last in your memory and crave to cook more of it next time!
**AD**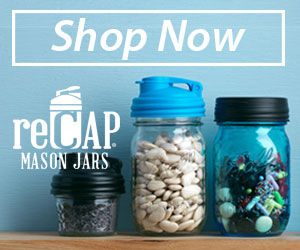 Recipe #5: Curried Coconut Chicken Recipe Ingredients:
• 2 lbs of skinless and boneless chicken breast, cut into ½ inch chunks
• 1 teaspoon salt and pepper
• 1 teaspoon vegetable oil
• 2 tablespoons curry powder
• ½ onion, sliced
• 2 cloves garlic, crushed
• 1 can (14 ounces) coconut milk
• 1 can (14.5 ounces) stewed, diced tomatoes
• 1 can (8 ounces) tomato sauce
• 3 tablespoons sugar
Recipe #5: Curried Coconut Chicken Recipe Instructions:
Add salt and pepper to chicken pieces.
Heat oil in a large skillet over medium-high heat for two minutes. Add curry powder, onions, and garlic, and stir and cook for one minute.
Add chicken, coating with curry oil. Cook for 7 to 10 minutes, until the chicken is no longer pink and does not leak pink juice.
Pour the rest of the ingredients and stir to combine. Cover and simmer for 30 to 40 minutes while stirring occasionally.
Serve while hot.
Now, you have just served your tropical-style curried coconut chicken! How does it suit your taste? Bring more excitement to your dinner table by serving with it some vegetables and rice.
Wow! You have just completed our 5 easy chicken recipes. How were your cooking experiences? We hope every dish offered an enjoyable meal bonding with your loved ones! Looking for more chicken recipes? Follow us for our incoming easy and quick-to-follow chicken recipes posting. Have a happy meal!
Bio of the Author: Rosalie is the founder of UnderRoofs where she and her associates blog about the best home & kitchen, tips & tricks, and finest tech that will help you make exquisite in your home. she gathers and shares tips on how to improve home and kitchen for you to be able to make the most out of it.
Visit Sabrina's Organizing Chicken Recipes for more weeknight dinner inspiration!
(Visited 418 times, 1 visits today)