I was going through and pulling my expired coupons the other day and noticed I had several that I didn't use. After doing a little research, I found this site that helps Troops with expired coupons.
Did you know? Military families can use expired manufacturer's coupons up to 6 months after the expiration date. Instead of recycling them, why not pass them along to families who can use them. Click on the image below and start today!
Click on the link or follow the instructions below on how to contribute coupons. - I modified the PDF instructions below for your convenience.
Cut out the coupons.
Sort coupons into two piles by status:
a. Expired. Not expired more than 2 months. (e.g. if today's date is 3/1/2015, you would cut out coupons with an expiration date that is not older than 1/1/2015.)
b. Unexpired. At least two months of life left on the coupon
Sort each of those two piles into four piles by type:
a. Food items
b. Non-food items
c. Baby food/items
d. Pet items (like dog food)
Stuff them into plastic baggies.
Write the status (Expired or Unexpired) and the type (food, non-food, baby, or pet) on them.
Total the retail savings of the baggies and write it on them. This helps us track the value of the overall program.
Mail them to SOT as follows:
Support Our Troops®
P.O. Box 70
Daytona Beach, FL 32115-0070
NOTE: They will only accept Manufacturer's coupons.
Where to find the coupons?
Pull from newspapers, dispensers in grocery stores, tear-pads, and elsewhere as long as they state "Manufacturer's Coupon" on them.
NOTE: No assistance vouchers. No food stamps. No store coupons. No restaurant coupons. No Internet coupons.
That's it. I know the process sounds tedious but by doing this, it will help the volunteers process the coupons faster and as a result, be able to give them to the families who need them.
***AD*** from Released Repurpose Reorganize: My List Simplified journal is a wonderful organizing tool for planning a move or a renovation. Use it to corral all the to-dos.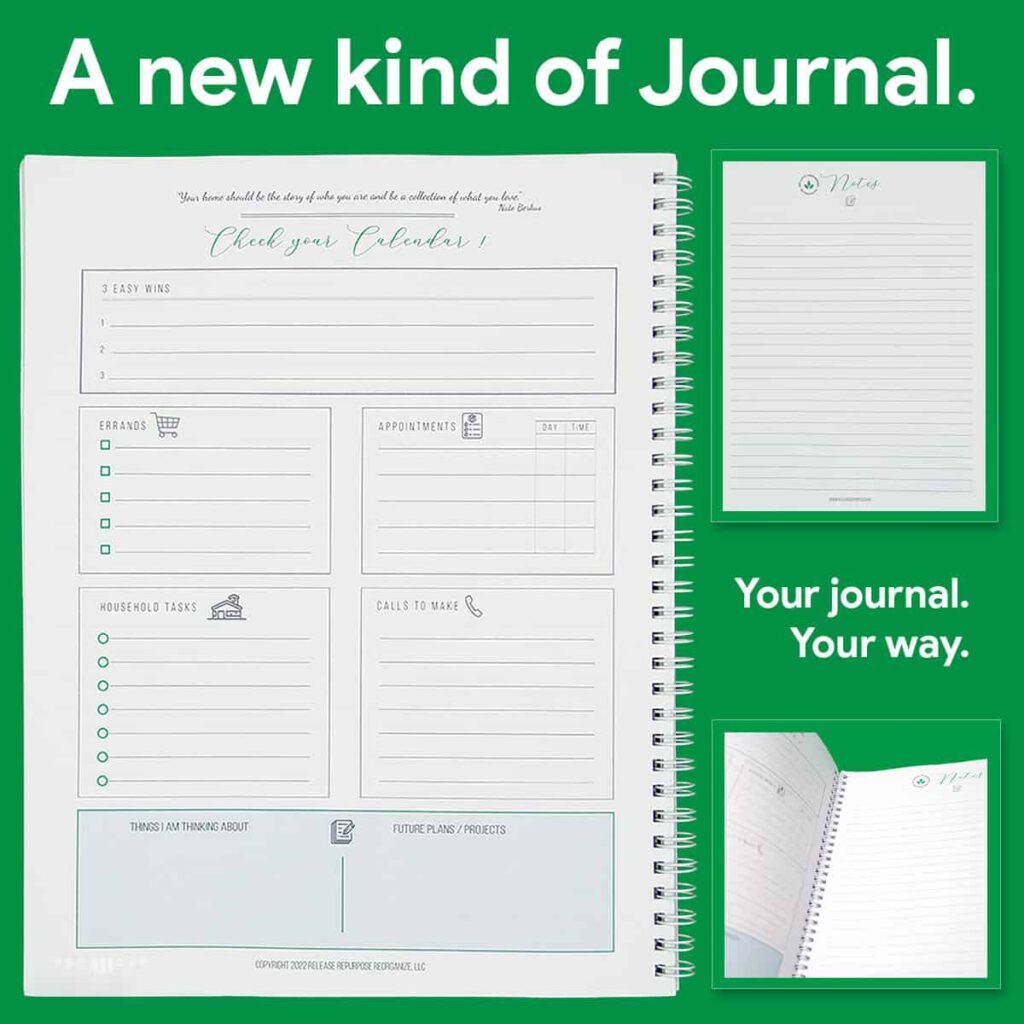 You can also give money and other items from the Support Our Troops website.
Visit our other posts about how to get rid of unwanted stuff.
CHARITABLE LOCATIONS TO DONATE YOUR STUFF
RECYCLING LOCATIONS AND SHREDDER EVENTS 2020
(Visited 485 times, 1 visits today)