This school year is a unique one. With COVID and the actions needed to protect ourselves and still be able to function an ordinary life, it has been a scary and confusing time with information changing daily about back to school plans from each school district.
You may be procrastinating on your preparation for back to school right now. But, if you shy away from acting, you may be showing your kids that this pandemic will stop you and your family from doing what you need to do. It's essential to be cautious but optimistic that this time is not a permanent change to your families' life. And enforcing that thought with the children to help them understand this point is essential. This is a great life lesson to learn - change and fear are normal responses to life. Remember being fearful is OK, but do not allow it to stop you. Just be flexible in the process.
To help you have some control over the unstableness of this day and age, I am going to share five must-dos before going back to school amid COVID. Let's begin.
Get plenty of protective supplies
Some examples of protective supplies are masks, hand soap, and disinfectants. Your kids may not be going to school every day nor they may not be playing in an organized sport. But, they will probably be heading outside to see friends just to decompress. Stocking up on these supplies will help keep you prepare for whatever comes next.
Extra disposable masks are great to have if one of their friends comes over, and they don't have one.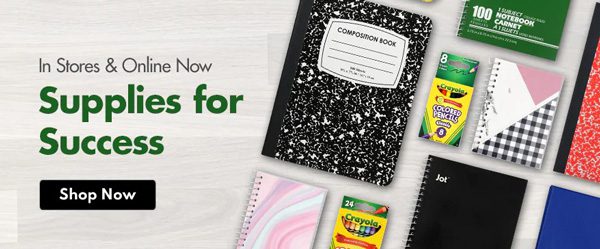 Disinfectant sprays are difficult to find these days, but a good bar of soap works wonders when washing hands for 30 seconds. Visit this AB's Hand Washing Demo by Alton Brown.
***AD*** The best academic planner for students! Order Out of Chaos Academic planner helps track time and tasks! Buy 1 or more today!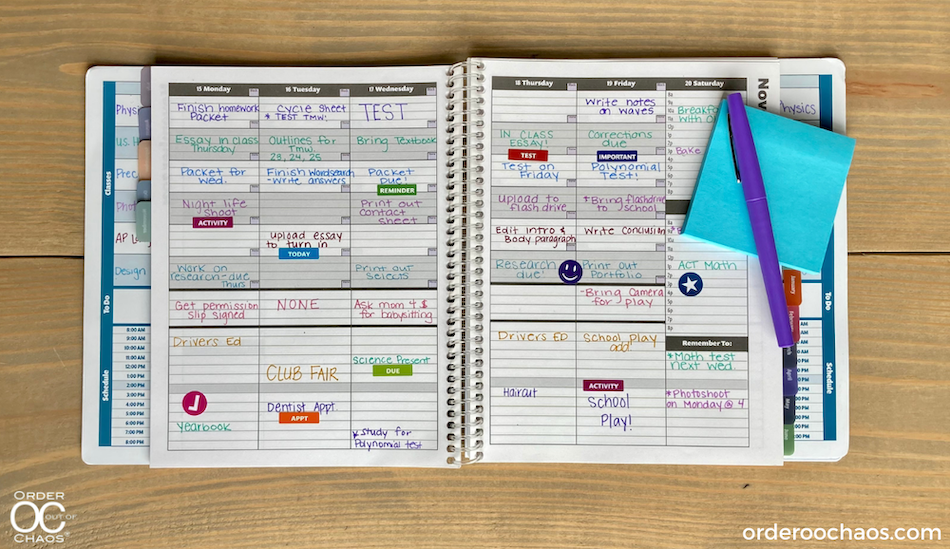 Minimize the supplies you take with you.
If your kids are staying home or going back to school part-time, minimizing how many items they take will help keep their stuff organized and clean. Clear out the backpack for just the essentials. Visit our backpack organization post for tips on how to organize a backpack.
Know your Kid's Support Network.
Your school may provide you with a list of educators, librarians, and counselors' emails and phone numbers to call when you need something. Keep this list handy for quick calls or emails. Post it in the study area so your child will be motivated to reach out. The easier it is to find this information, the more likelihood they will do it.
Visit online support sites and keep the website information handy. Khan Academy is a great resource for students.
Tip: in your browser, create a folder in the top bar called "School Support Resources" and bookmark all the support website URLs you and the children will need for assignments before school starts.
Create a quiet area of the home as a home school area as well as a homework zone.
Some districts are continuing online and deciding at the end of September if they are going back. So your kids will need a place in the home to start their new school year doing remote learning. If you have not done so already, keep this area organized and minimize the area to keep them focused on the tasks at hand. If you need help creating a space for a home office, check out our post: HOW TO ORGANIZE A FUNCTIONAL HOME WORKSPACE It's primarily for a home office but can apply to a study space for kids too.
SCHOOL SUPPLY ORGANIZER FOR HOME MADE EASY
And above all else, be sure to explain to your child that everything is in flux.
We are all learning the process as we go, and it is OK to be anxious and frustrated with all the changes. Accepting this and being flexible will allow you and your kids to move and adjust as your family continues. Talk with your children more frequently and have fun with them. Go for a walk together, hang out in the backyard, or other tasks involving nature. It may not be an easy time but truly showing that you are there for them when they need it, helps to make a great life.
By doing these five tasks before back to school starts, you and your family will be prepared for what's to come. I hope this post helps you take charge of what you can control.
(Visited 206 times, 1 visits today)