Did you ever wonder what is the best way to improve time management?  Well, here is what I believe is the most effective way to improve time management.
"All time management begins with planning."
~ Tom Greening
By planning your daily tasks, you will be able to determine what your priorities are and be able to manage your time better during the day. Start by prioritizing your 'to do' tasks.
Here are 3 different methods to prioritize your tasks.

Method 1:  Get index cards, write one small task on each card.  Then sort the cards in order from beginning to end.  Ask yourself these questions: What needs to be done first?  How about the second task?  And, what is the third task?  And, so on.
Method 2: Another method is to write a list on a piece of paper of the different tasks that need to be done.  Use one word or a phrase that describes what needs to be done.  Cut the paper into strips.  Each strip should have one task on it.  Then sort the strips into priority order by what needs to be done first.  Then tape each task strip to another larger piece of paper.
***AD*** The best academic planner for students! Order Out of Chaos Academic planner helps track time and tasks! Buy 1 or more today!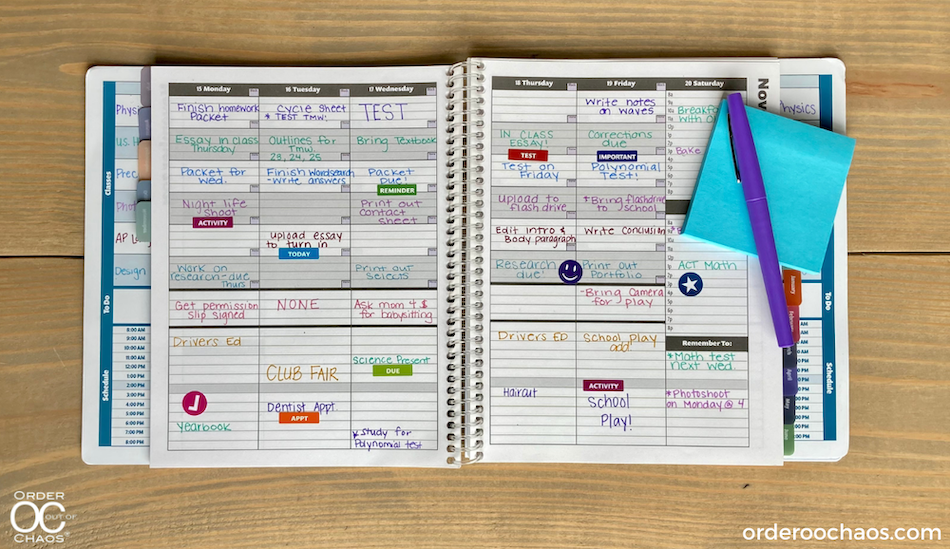 Method 3: If you don't want to use paper, a third method is to use an app, like OneNote or Evernote. Type the tasks on the app page.  No particular order is needed.   Just write them anywhere on the page.  Then, cut and paste each text box into the best order that maximizes your time.
By doing one of these planning methods, you will help yourself organize your tasks and thoughts and in turn, make your time more effective because you will have a plan on what you need to do.  Great job!
***AD*** from Released Repurpose Reorganize: My List Simplified journal is a wonderful organizing tool for planning a move or a renovation. Use it to corral all the to-dos.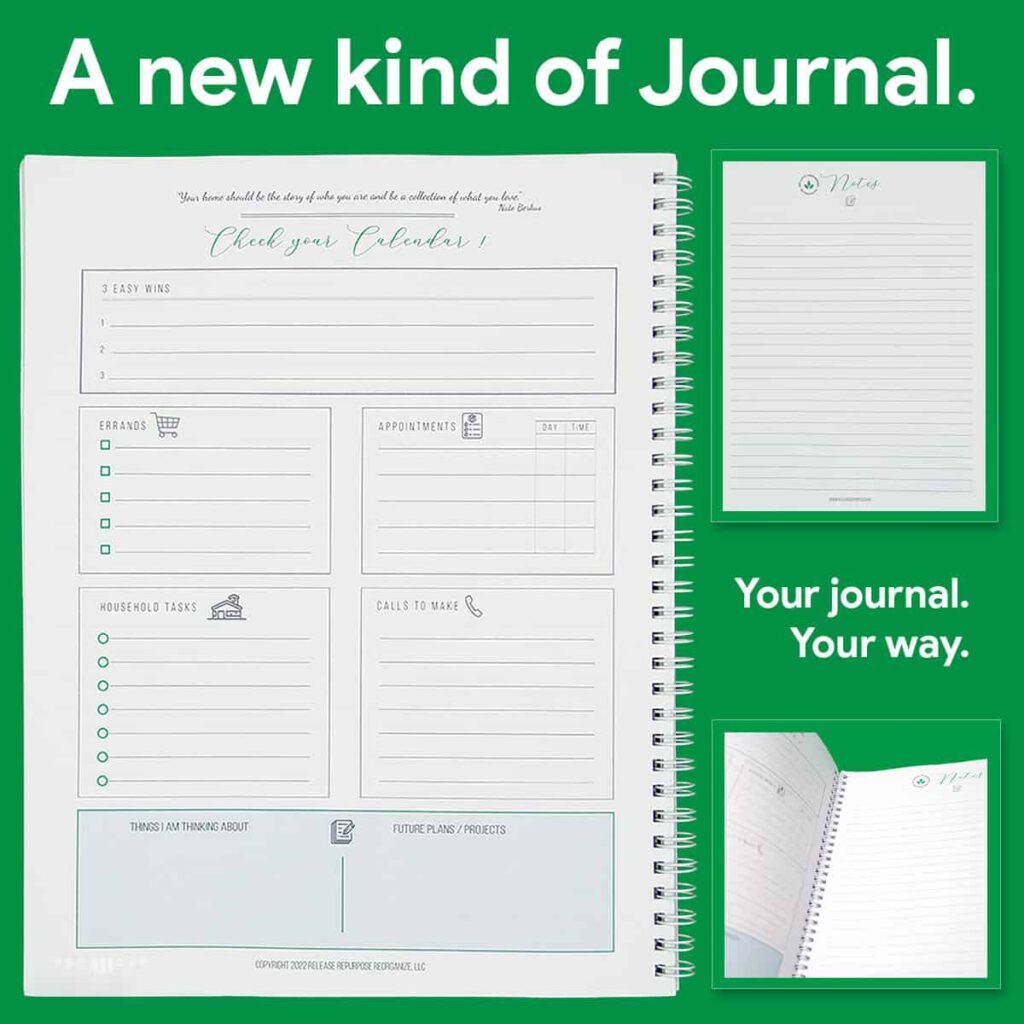 What areas do you have issues with when it comes to time management?  Please leave a comment below.
(Visited 992 times, 2 visits today)