Each year around this time, I pull out my scrapbooking supplies and do a "marathon scrapbooking session".  Since my kids were in kindergarten, I would do this every year! They are now in high school. I can't believe how time flies by. But, to be able to do an entire school year of scrapbook pages, I needed to be organized - really organized! Every supply and tool must be accessible and contained in one area. I have two 15 inches deep by 24 inches wide shelves that store all my scrapbooking stuff. This post will show you scrapbook organizing tips for any size space, especially small craft rooms. It seems small but, it holds a lot of stuff. Here are some of the products I use to keep the marathon scrapbooking session organized.
What is a definition of a marathon scrapbooking session?
A marathon scrapbooking session is where you can get a lot of scrapbooking pages finished at once. The trick to do this is to do the following:
Line up the supplies in order by assembling. Start with the paper, then go to the photos, stickers, then notes/pens/writing, and finish off with the embellishments.
Have a large surface to lay out all of these items.
Starting from the left and moving toward the right makes the assemble of the scrapbook page process easier to finish.
That's it! Below are my favorite tips to help me do these pages more efficiently.
Scrapbook Organization Tips
Sort 12 x 12 papers and other sizes of papers:
The first of my scrapbook organizing tips is to store the paper by size. It works great and you can see the colors easily and pull out just what you want instead of have to go through lots of different piles of paper. I like to sort card stock by holiday, solids colors and patterns. If you have different size paper, like I do, yalso ou can use one of these for that particulars well. I don't place my scraps in these because it would be difficult to see. I store them somewhere else. You can click on the pictures and purchase these at Amazon.com.
Have a storing place for photos for works in progress:
I use something like this one for each kid. It holds the photos that I get throughout the school year. To make it even more organized, I use envelopes and write on the front the event name, the child's name, date of the event and place the scrapbook picture and any other paper inside the envelope. You can buy these on Amazon.com (affiliate); click on the picture.
Keep Cutters Organized and in One Place:
Keep all the cutter supplies together. If you have shape cutters below, use a shallow drawer showing all the shape images on top. Magnet strips work great too for scissors if you have wall space.
**AD from Cricut Maker**
Have all your Markers in one place:
Another of my scrapbooking organizing tips are to keep your markers and writing utensils in one place for easy access. Gather all the markers in one space. I like to keep the markers in shallow packets. This is where I place all my supplies. I have two of these, and they work great and take up little to no room. As you can see, I label all the pockets. Since my kids and I use these, I wanted to know what we are running low on easily and labeling these packets, helps me do just that.
Gather all the ribbons together and store them in the same place:
I have two locations for ribbons. The larger ribbons are with my wrapping paper station, and my smaller scrapbook ribbon is stored in the pockets (see picture below). But, all my ribbons are less than 10 feet away, so I don't need to go far if I need larger ribbons.
Stickers, borders, and decorative paper can be tricky to organize, so pick the best way for you and how you use them:
I like to organize the stickers and other decorative papers by type. Some of my favorite categories to use are school, words, borders, girly, boy stickers, flowers, etc... I like using closed stackable bins that can hold these topics, so I can shuffle through them when I need to find a sticker for a page. Below are some from Amazon (affiliate) that would help you organize the stickers.
Store your little supplies (like glue sticks, glitter, flowers, etc...) in a larger divided carrying case:
The last of my scrapbook organizing tips is to store your little supplies in a larger divided carrying case. It closes nicely and stores away on a shelf. Shoe boxes are way too large and do not have dividers. Unless you have lots of scrapbooking supplies, you don't need them.
Scrapbooking can be very rewarding. However, if your supplies are not organized, you could spend lots of well-earned money on items you already have. So, by setting up a system for you, it will keep you from wasting money and help you go through your scrapbooking projects a lot easier. I hope this post inspires you to get your scrapbook supplies organized. Please leave a comment below: Do you scrapbook? How long have you been scrapbooking? What is your favorite scrapbook organizer product? I would love to hear from you.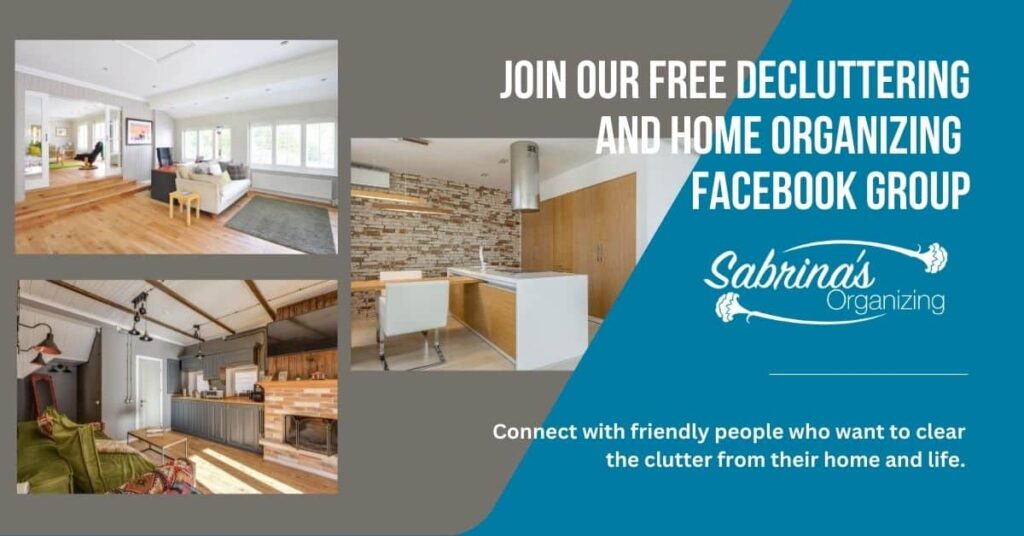 Please note these are affiliate links through Amazon, and at no additional cost, I will earn affiliate fees if you decide to make a purchase.
Visit our other Craft room organizing tips:
(Visited 1,551 times, 3 visits today)