****Visit our "Disclosure Policy and Cookies" for details. Affiliate links appear on this page from Google Adsense, Amazon, Order Out of Chaos, Impact affiliate members, Release, Repurpose, Reorganize, and Shareasale affiliate members.****
If you are a crafter and love to make things with your hands, making a craft room is essential to use your time effectively. Whether you have a small craft area or a large one, these products below help keep an organized craft room.
I recently modified my office and craft area and have gathered all my items within short walking distance from one another. They used to be in different areas of our family room, and I felt that it stifled my creativity, having to remember where everything was. It has significantly helped me stay organized and creative - thank goodness.
Jump to:
Today, I will be sharing the essential products you will need for an organized craft room, whether it is large and spacious or small and on a budget. Also, I will be sharing several budget-friendly organizing tips. Hopefully, these tips help you stay creative while crafting.
Disclosure: The links below are for Amazon. If you click-through to purchase, I will receive a referral fee at no additional cost to you.
Craft Room Organization Tips
First, let's decide what hobbies your Craft Room will hold. Usually, crafters have particular hobbies they like to do, whether sewing, knitting, drawing, or making things. These items come with specific needed organizing products.
They may use this space for assembly, and they may even use it to store finished products to sell at a craft show. The versatility of this craft room is endless if you determine the use at the get-go.
Now, let's start talking about the different areas of your organized craft room.
The Essential Prep Area
A craft room without a prep area is not a craft room at all. As crafters, you will need an open surface clear of clutter, like a desk or table, that will give you room to spread out.
Crafting a Prep Area on a Budget?
A folding table that you purchase that has both standing and sitting height is ideal. It also helps with smaller homes if you need to put the craft table away when the company comes over.
**AD from Cricut Maker**
You can also repurpose an existing armoire as I did in this post: HOW TO MAKE A STANDING SCRAPBOOKING STATION - I still use it to this day even though I have an additional desk nearby.
A Comfortable Chair to Sit On
Pick a chair that is relaxing because you probably will be sitting on it for a while.
Comfortable Chair Options on a Budget?
Look for folding chairs where you can enjoy the craft area or use them for a family gathering. Multipurpose chairs minimize clutter in your home. Below are some of the folding chairs on Amazon.com(affiliate). You can even find counter-height folding chairs if you go with an adjustable table that can also be at standing height.
Create an Area to Hold the Small Supplies
Every craft project contains small items. Having a place for all these items is essential. They could be stored in drawers, upright plastic bins, filing cabinets, or containers on the top of tables. If you have items that can fall and roll away, containers with snappable lids work nicely. But, if you have items that need sorting by colors, a small drawer wall mount system may work better for you.
Organizing Small Crafting Items on a Budget?
Repurpose items you already have in your home. If you have a drawer in your prep area, you can always add drawer organizers inside to give it a well-organized space to store these items. Or, if you have a cubby system in another room that is not being used efficiently, you can move it to your craft area. Then, add fabric bins to store items.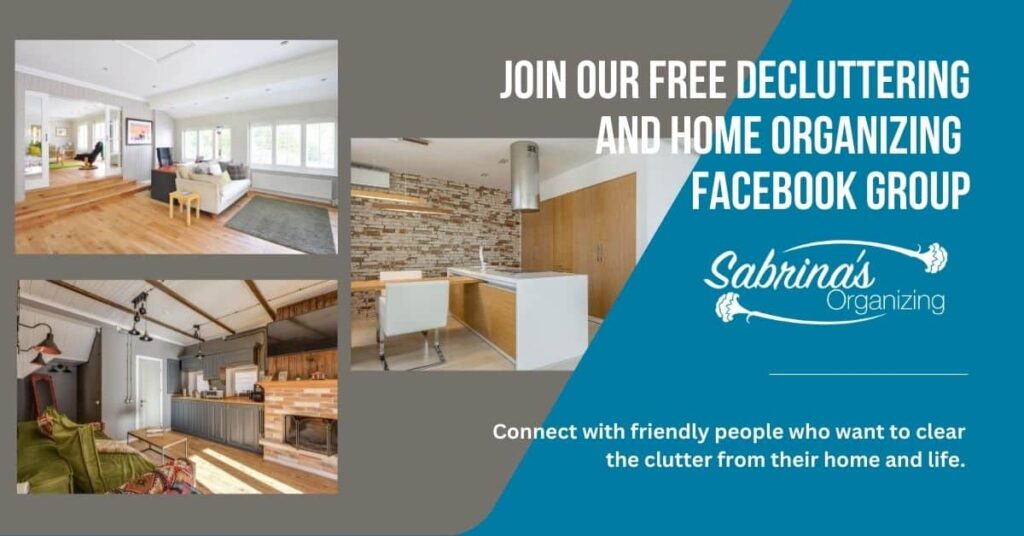 If you have a small craft area, using the storage under a desk works nicely to minimize floor space. Roll-out carts or drawer sets are great to use for this purpose. Just make sure the roll-out cart fits under the desk or table.
Remember that creativity is key when doing organizing if you want to stay on a budget. I'm a big fan of keeping the items only if you use them. So, if there are items you are not using, see if they can be used to store items in your craft area.
Writing Utensils Have Their Place
Things like pens, markers, chalk, felt pens, and crayons need to have their own place in an organized craft room. You can find a variety of these holders in various sizes. They can either be mounted on the wall or placed on a shelf or desk. If you take them with you, you may want to have a carrying case version.
Organizing Writing Utensils on a Budget?
Visit the dollar store for bins to use to hold pens, markers, and other items you want to stand up and make easy to access. Check out my DIY posts that show you how to repurpose things to organize these items.
HOW TO MAKE A DESK ORGANIZER ON THE CHEAP
HOW TO CHANGE A PLAIN SOUP CAN INTO A GORGEOUS DIY PENCIL HOLDER
TRANSFORMING A PLANTER INTO A COMMAND STATION ORGANIZER
SCHOOL SUPPLY ORGANIZER FOR HOME MADE EASY
Each Tool Has Their Own Home
Tools could be hammers, paintbrushes, and stirring sticks, but they could also be electric tools, like sanders and electric screwdrivers. These items need to have their own home and have it accessible to you in a quick moment. You can visit our CREATIVE WAYS TO ORGANIZE TOOLS IN A CLOSET for details on how to make a metal pegboard wall organizer.
Organizing Tools on a Budget?
If you have fabric bags you are not using; you can add one tool and all the needed pieces into the bag. If it has a zipper, that will also help keep it organized and free of dust. Having a bag instead of a box will save you space on shelves because bags are more flexible.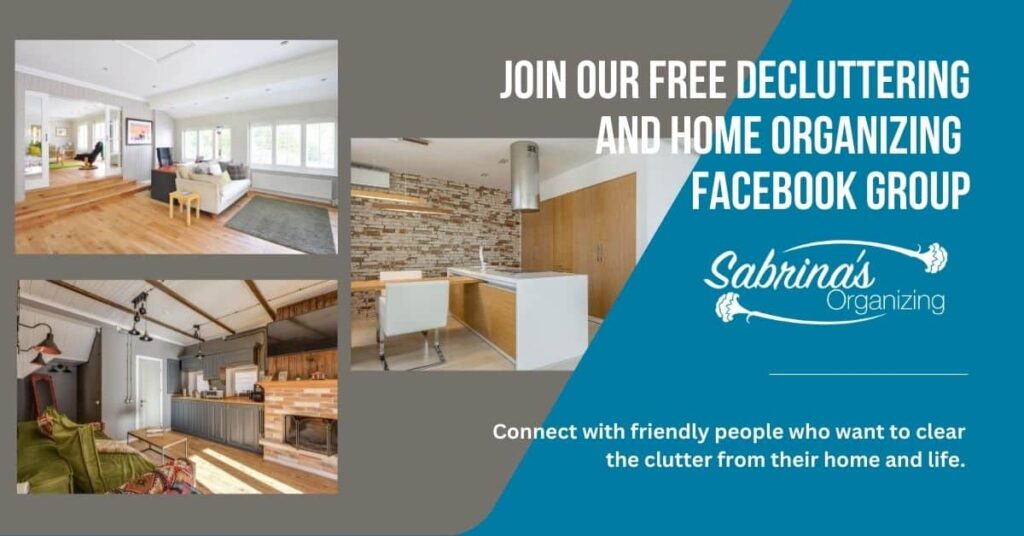 Paper Needs to Have Its Place
Paper is another item that needs a home in an organized craft room. The items can be stored vertically or horizontally, whichever way you prefer. Either works well when you want to maximize space. See the picture below of how I organize my scrapbook (Affiliate Link) paper in a small armoire. Clear bins and labels are important when you need to organize papers; this gives you a red flag on what is inside them. Paper is thin, so finding the one you exactly need will be more difficult because you can see them.
Below are some organizing supplies for scrapbook (Affiliate Link) paper I found on Amazon (affiliate).
Organizing Papers on a budget?
Try finding items that are square to hold papers in your organized craft room. Paper can lay on its side on a surface behind doors to keep them from getting moved. Color coding them from light to dark gives you a direction on where to look when needing a color.
While creating your organized craft room, keep these additional tips in mind.
Keep your floor clear of clutter. Especially in small craft rooms, keeping the clutter at bay will make it safe and more enjoyable for you.
Keep distractions at a minimum. If you feel you get distracted easily, remove stuff from surfaces and only keep your current project in front of you. Keeping items behind closed doors helps reduce distractions too.
Color coding is everything in a craft room. Especially with small items, keeping all the same colors together will help give you direction on what you need without too much thinking.
Fabrics and thread/yarn can also be sorted by color for easy access. If you quilt or craft using fabrics and have a large amount of it, you may want to sort these items by color using a rainbow pattern. This will help you find the color you need quickly and easily.
Well, there you have it. I hope this post helps you organize your craft room efficiently and helps you stay creative in the process.
Now it's your turn! Please share your tips on an Organized Craft Room! I would love to hear your thoughts and ideas.
Read more about Craft Room Organization tips from other leading experts I found online.
15 Craft Room Organization Ideas That'll Leave You Feeling Inspired
Here are some additional posts you may be interested in from our blog.
CLUTTER-FREE WAYS TO SPLURGE ON A HOBBY
HOW TO IMPROVE A SCRAPBOOKING CABINET ZONE
HOW TO MAKE A FUN KIDS CRAFT ROOM
7 EASY HOME MOVIE ORGANIZING TIPS
Visit our other craft room organizing tips!
(Visited 257 times, 1 visits today)